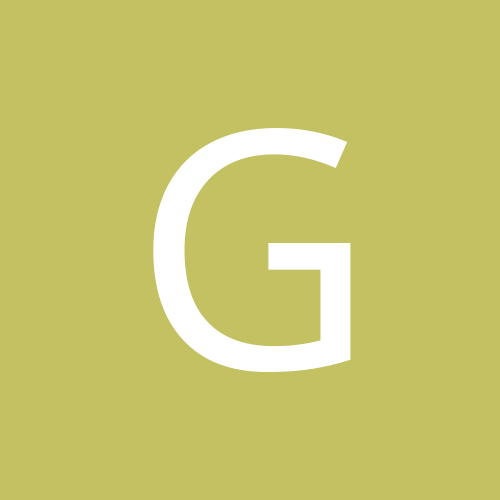 Getting-used-to-new-me
Gastric Bypass Patients
Content Count

702

Joined

Last visited
21 Followers
About Getting-used-to-new-me
tacycakes

reacted to a post in a topic:

OCTOBER 2014

Beni

reacted to a post in a topic:

OCTOBER 2014

Can you explain to us newbies what caused the vomiting and feeling? Im vegetarian and have a feeling eating salads and raw veggies is in my future....is the problem the raw? Is this a "at first" thing or are raw veggies something to cross off all together? Thank you! For me, pouch pain, vomiting, and foamies are all caused by the same things--swallowing food chunks that are too big, and eating too fast. Some sources say "chew for 22" meaning chew your bites of food 22 times before swallowing. Others say chew thirty times. For me, I have to start with a bite no larger than a teaspoon for solids like steak, and no more than a tablespoon size for soft foods like oatmeal. And I have to chew each bite until it's the consistency of pudding. Then I swallow it. Yes, steak "pudding"! As you might expect, this means I eat smaller amounts, and take a longer time doing it, than I used to before surgery. I believe that's how the gastric bypass surgery has helped me the most--the pouch pain, vomiting, and foamies have forced me to eat the way I was always supposed to. Small bites, chewed to "pudding" consistency. Oh, and always eating the Protein part of the meal first.

ANewBeginning15

reacted to a post in a topic:

OCTOBER 2014

misstvb

reacted to a post in a topic:

OCTOBER 2014

That's definitely one of what I call "the panics of bariatric surgery". Each of us has to face at least a few of those "panics" before, during, AND after surgery. ANY cause for concern should be handled with your health care team. Specifically, "not being able to STOP losing weight" usually doesn't last. It's usually our body and mind making yet another adjustment to that great and terrible thing we each had done to ourselves. Usually. I can't overstate the need to address this and ANY other concern with your health care team. After all, you hired them to make this right. Right?

DebbiDr

reacted to a post in a topic:

December post ops

Luna222

reacted to a post in a topic:

OCTOBER 2014

For what it's worth, at our latest support group, our nutritionist told us we have to change routines every eight weeks. Our metabolism optimizes at eight weeks. So what was successful isn't anymore. The important thing she said is to stay active, keep our vitamins and calcium and activities up, but to change them slightly every eight weeks. Protein sources change. Aerobic exercise changes. And strength training changes. Every eight weeks.

I just wanna say thanks to everyone who posts their daily meal plans! They give an old dog like me some new tricks to try!

Even though not many of us seem to be following this thread, I hope we're all active in the other threads on bariatric pal, and with in-person bariatric support in our communities. What say you all?

The most I've lost since my surgery on 12/10/2013 was 95 pounds. I met that goal after about eight months from surgery. Since then my weight has been around 195 to 205. I've noticed it go up when I have liquids with my meals. And it goes down when I'm more strict about not having liquids with my meals. That makes sense since I always eat less, because I get full faster, when I don't drink liquids with meals. And that's what my surgeon's group recommends too. I have to NOT fall back into old habits of eating like everyone else does, and how I used to. I HAVE to eat the new way that goes with this surgery. Eating for me is such a socially, ingrained, programmed thing. It's hard again now, to maintain or lose weight. But it's not as hard as it was before surgery. And I'm confident I can maintain, and maybe even lose a little more if I continue the recommended habits I learned from my surgeon's group.

I'm glad you've survived! I hope you're blessed with real loved ones who care enough to ask, and then really listen when you respond.

@@dc0520 Thanks for such a sweet and sincere message!

@@layknee and misstvb: My experience is similar. (You can read about it in my posts by clicking on my username.) I still can't recommend bariatric surgery to anyone. But all is better now. Although I'm still getting used to my new "altered-human" status.

@@breehuskins You will be there! Just keep up the good work!

Welcome Lorammy! You may want to check out all the "pre-surgery" and post surgery" gastric sleeve posts for insights on what you'll be going through. I also began as a sleeve patient. But my insurance at the time only supported gastric bypass or lap band surgeries. I had a gastric bypass in December 2013. After a harrowing first few months following surgery, I'm appreciating what I had done to me now. I look forward to YOUR many posts!

Yes, you're right to NOT have popcorn this early in your recovery. When you're cleared for regular foods you can try a few pieces of popcorn, if you promise to chew them up real good!

I too am not regular with my post RNY eating. But I'm getting better at knowing what I can tolerate most of the time. I've been adding steadily to those foods I can tolerate, and even like. It's mostly vegetarian foods. I'm still having to supplement my protein intake with whey shakes and protein bars. I don't know if I'll ever get to where I need by eating regular foods.

Has anyone had problems with depression after RNY? If so, what's the best way to deal with it? Can it be cured?