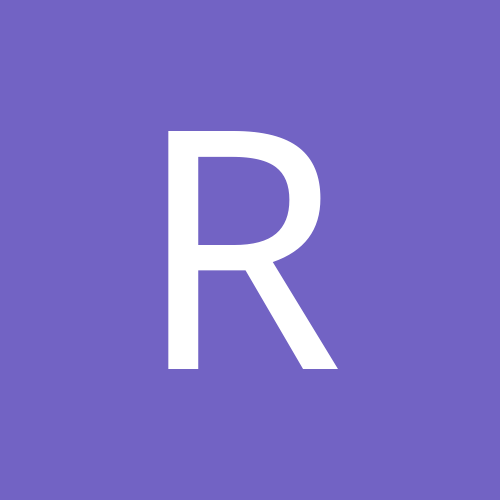 Rie
Gastric Sleeve Patients
Content Count

44

Joined

Last visited
VSG butterfly

reacted to a post in a topic:

July sleevers please check in..

I am in that same boat! I don't know what the answer is! I had to stop my vitamins when I was only 2 weeks after surgery because they really make me eat! From the first day I could eat basically anything I wanted except salads and beef! So if anyone can help with this always being hungry, please help! I eat plenty of protein! I only drank the protein for about 2/3 wks after surgery because it made me so nauseated!

I was sleeved on July 22nd and not losing very fast at all! Since surgery I have only lost 29 lbs! I am a diabetic and was wandering if there are others out there that we can chat about what different foods they eat? I have to be so careful about sugar and carbs! At this point I can eat everything except beef! It just won't go down at all! How many calories do you eat daily and do you exercise? What type of exercise?

I eat chicken, grilled fish, refried fat free beans (ole el paso are the best), eggs, toast, love stir fry, broccoli and cheese soup, and just about anything I want but only a small portion! Been doing this since about 3 wks post-op! No beef or pork! Don't sit well at all! Spinach is good and tuna salad is really good! As long as my veggies are not crispy I can eat them! Steamed veggies don't sit well! I would like to know if everybody exercises lots and what kind of exercises? I have a bad back so I am limited!

I would like to know the name of the secret group! Please!

Rie

reacted to a post in a topic:

July sleevers please check in..

FRED1977

reacted to a post in a topic:

July sleevers please check in..

Bea Amaya

reacted to a post in a topic:

July sleevers please check in..

I desperately need help with severe and I mean severe problems with constipation! I have tried everything from Miralax, FiberCon, glyerine suppositories, amongst other things! Please someone that has had problems tell me what to do! The whole problem is I don't even have the urge to go! Anybody else like that? Sleeve date July 22nd and have only lost 20 lbs! :(

For sure your PCP needs to know for many reasons! Most doctor's are good with it........most speciaaly if you are overweight!!!

Do you excercise a lot or walk?

Sonia Singh

reacted to a post in a topic:

First Digit of Weight is Finally a 1!

You are doing great! When was your surgery? Mine was July 22, 2013! Its amazing how fast some people are losing! I have only lost 17 lbs. and I have been stalled for 2 weeks! What and how much do you eat? I'm diabetic so I really have to watch what I eat! When you said your sleeve shrunk....I didn't understand because my doctor said all statictics show it will not stretch out????? What did your surgeon say about that?

Everyone keeps talking about their NUT but my I was not told to use one! Did your dr. tell you to use one or how do I get a NUT? Some of the weight loss on here is just awesome and I'm not doing good on weight loss! Sleeved on July 22 and only 17 lbs to date! What is wrong? HELP!!! ASAP!!!!

Praying! Please keep us posted!

I was sleeved on July 22! I am having issues with my blood sugar, Fluid retention and up and down with the scales!! I take fluid pills but then my potassium goes too low and I know that I'm not drinking enough! I have been basically eating anything I want since week 3. Have had no other issues except energy levels! Working on that with B-12! Was wandering if there are any sleevers out there that had health problems like diabetes, high blood pressure, sleep apnea, before they had the sleeve and how they are doing?

I have having the same issues! I never throw up.....I just hurt! When was you sleeved? I was July 22, 2013

When was your surgery? I am 6 wks. and I can drink and eat anything I want! I have been this way though since wk 3. I am at a stall right now though! My weight going up and down! I don't understand this but I am hanging in there!

As long as I stay clear of acidity foods I don't have a problem! I'm only five wks post-op and I haven't taken anything in a couple of wks.

Good luck! I was sleeved on July 22, 2013! I have lost 36 lbs. I am so proud I had this surgery! No problems and was ready to go home the day I had the sleeve. I sometimes forget I even had it done! Absolutely no foods have gave me problems at all! I drink the ISO-100 Gourmet Vanilla Protein and it taste like cream pie! I tried several other ones but could not tolerate them! This is awesome! I'll tell you right up front get the gummy vitamins for your multi (vitafusion complete for adults, 2 daily) and also I take the gummy for fiber (fiber choice fruity bites)! I get at Wal-Mart! I tried liquid (horrible), I tried chewable (horrible) so that's when I started the gummys and all my blood test shows my levels are good! Just a few pointers!