Content Count

28

Joined

Last visited
About Pat in STL
Rank

Intermediate Member


Birthday

01/22/1959
About Me
Biography

Born and raised in STL. Favorite pastime...Laughing

Gender
Interests

Friends, Family, Traveling, Crafting, Reading, and Movies

Occupation
City
State
Zip Code
In 2007 I wanted to have the Lap band procedure. Discussed it with my Primary Care doctor, and he felt I was a prime candidate. My weight, 200 lbs. Went to the 3 hour seminar, only to be denied by my insurance.

In May, 2008 my mother passed away, and this was one of the hardest things I have ever gone through. I am a survivor of a stage IV non-hodgkins lymphoma, and my mother's passing was harder than the 6 months of chemo therapy, with several complications. Needless to say......in the past 5 years, I have put on close to 100 pounds. In May, 2012, my OB-GYN told me about a new weight loss surgery called the sleeve. She indicated insurance companies were covering more surgeries today, than the previously had. She told me to do some research on the Sleeve. I did, as was excited in what I found out.

I tend to believe there is a reason for everything that happens in my life. In June 2012 I was laid off from my job. I started a new job in Sept. 2012. One of the first things I looked into, was if my new insurance covered weight loss surgery. Yeah me!! It does!!! I did the online seminar this time, and then in Jan 2013 I contacted my doctor's office. The girl I spoke with contacted my new insurance company to find out if the covered the surgery, and got the required conditions for approval.

I had to go 3 full months to my primary care doctor and be monitored on a weight loss program. At my first appointment I found out I had high blood pressure, and the early stages of type II diabetes. i have completed my 3 months of being monitored by my primary care physician. My last appt. with my primary care doctor was on June 6, 2013, and I received clearance from my Primary care Doctor.

On June 19, 2013 I had my first appointment with the Psycologist, the Nutritionist, and the surgeon. On July 3, 2013 I will have pre-op test of EGD, (Stomach Scope); Pulminary Function test, (I had some lung issues from that nasty chemo which caused me to have scarred tissue on my lungs); BLE Venous Doppler (Diabetes has caused some discoloration in my legs); and blood labs to check my susceptibility to blood clots (got a blood clot while going through chemo). After the results are back from all these test, documents will be sent to the insurance company for final approval. Doctor said that normally takes about 2 weeks, and I should be able to have my surgery by the end of July! Crossing my fingers!!! I am so ready for this!

Surgery Status:
Post Surgery
First Dr. Visit:
06/19/2013
Surgery Funding:
Insurance
Insurance Outcome:
1st Letter Approval
Pat in STL's Bariatric Surgeon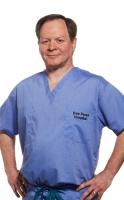 SSM Weight Loss Institute @ St. Clare Health Center
1011 Bowles Ave
Suite 300
Fenton, Missouri 63044