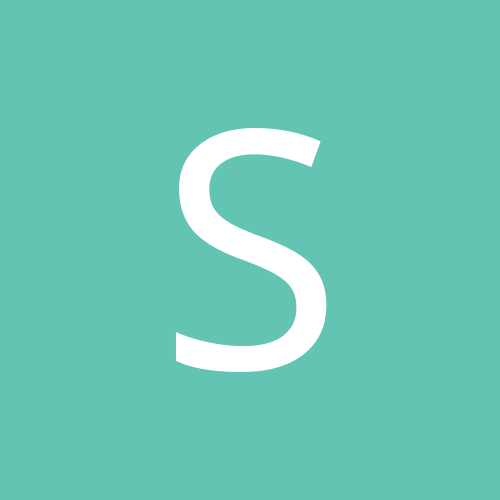 SMO
Gastric Sleeve Patients
Content Count

706

Joined

Last visited
NancyNYC

reacted to a post in a topic:

Dark Urine (5 days post op)

DeletedMember

reacted to a post in a topic:

tired of being lectured on here

ChavaBling

reacted to a post in a topic:

What won't you compromise on food wise?

Brenda0928

reacted to a post in a topic:

FINALLY! Somebody noticed

And move around as much as you can and cough. Try to avoid laying down all the time.

makemyownluck

reacted to a post in a topic:

New here! Your feedback is greatly apreciated :)

zoey1176

reacted to a post in a topic:

FINALLY! Somebody noticed

Hello three week stall. We all have it. I lost 18 pounds in two weeks and then nothing for almost three weeks after that. The scale will move again. I am 5 months out and I have lost 59 pounds. I have had several stalls. Don't worry. It will happen.

People are strange. I told everyone about my surgery. My surgeon needs to pay me a finders fee for all the folks I am sending him!

I am so thrilled for you! I got there over the weekend and it is the sweetest feeling to see that 2 go away forever. Congratulations!

You have to eat 3500 calories over you metabolic needs to gain a pound. Conversely, you have eat 3500 calories less than your metabolic needs to lose a pound. In the first two weeks, everything you are losing is not fat weight. You are losing a lot of fluid. Some of it is the fluid they pumped into you at the hospital. I lost 18 pounds the first two weeks. Don't expect that to continue. Don't be disappointed or think that something must be wrong with you. You just cannot sustain that kind of loss. Nor would you want to. It would kill you. I fear for you if you think a pound a day is slow weight loss. Please visit with your surgeon and have him or her explain what your expectations should be going forward. And be careful what you eat. Your tummy is a raw wound right now. Treat it tenderly.

natedog51

reacted to a post in a topic:

Finally, Onederland!

Thank you everyone for sharing my joy. It is magical. I hovered at 200 for a week before I got rid of that one tenacious pound. Next goal is 195. I will be at 50% loss from my high at that point.

neneh_vsg

reacted to a post in a topic:

Finally, Onederland!

Laurambers

reacted to a post in a topic:

Finally, Onederland!

I can't believe it! Today I reached onederland. My surgery date was 2/4/13. HW. 257 SW. 241 CW. 199 I have not been under 200 in 12 years.

Congratulations! I have been at 200 for a few days and I really can't wait to break it!

Like some others, I am not sure how the OP would define a problem. My surgery was 2/4/13 at 7am. By 11 I was up and walking. I did not enjoy the cottonmouth for 24 hours while I was NPO and I am not a fan of the catheter. I used the little button they gave me to deliver pain meds and I never had pain that was more than discomfort as a result. My stomach spasmed some for the first few days, especially when drinking but that passed before I began softs at two weeks. I was pretty sick of protein shakes near the end of that two weeks, but I would not call that a problem so much as a step along the way. At 19 weeks, I can eat any proteins, fruits and vegetables. I can eat crackers and pretzels and even chips. I cannot eat bread (unless toasted), pasta or rice. Not a problem, but a blessing since I would likely not be able to resist them if I could. I can eat small amounts of sweet things. Like one sugar cookie. But too much disagrees with my belly. I have never thrown up and only become a little nauseous once when I ate one bite too many of refried beans. I can eat 3 to 4 oz or 3/4 of a cup of most food but only a couple of TB of beans so the one bite too many came on quickly and took me by surprise. Won't make that mistake with beans again. All this to say, from my perspective, this was the easiest most non-eventful medical procedure I have had done aside from gallbladder surgery. I had virtually no pain. I had no trouble getting around after. No trouble being comfortable in bed and no trouble eating and drinking. I have lost 57 pounds, including 16 pre-op. That is a little more than 2 pounds a week. I have not yet had a problem with thin hair -- although I am losing more than normal and my skin seems to be bouncing back pretty well for someone in their late 40s. I could not be more pleased with my sleeve.

Sometimes it is hard to see ourselves. Even when we are looking in the mirror, I think we see our idea of ourselves more than the reality. I spent a lot of years just taking quick sweeps to make sure I didn't have a pair of underwear sticking out of my pantleg or whatever. My image of myself was of a skinny 20-something. It took a photograph to push my face up to the truth. I just pushed that aside and avoided the camera. It took the threat of diabetes to make me choose surgery. I was 257 at my highest and I am 5'2" so I was quite round. I looked like someone had hooked me up to the helium machine and blew me up! I have lost 57 pounds in 18 weeks. The funny part is that now I look in the mirror and see the fat me! I think the speed at which we lose is just too much to adjust to rapidly. It can blow your mind. Maybe it would be best for the original poster to stop looking in the mirror too much. Give herself more time to adjust. And talk to a therapist about the adjustment problem.

Yep. You are starving and that is the point. That is also why you should get up to a more reasonable number of calories as quickly as you can. There are a number of people on the forum that eat well in excess of 1200 calories a day - not at 10 weeks, of course, your stomach is still healing - and are losing a lot of weight. I try to eat no less than 1000. I am losing about 2 pounds per week.

I was sleeved 2/4/13. HW 257 SW 241 CW 200 One more lousy pound! Come on! I have not been below 200 in at least 10 years. I was 230 in 2004. Walked all over Europe one summer and lost 15 pounds. Came home and went on Atkins to try and continue on. Got down to 201 and could not make it budge! I finally gave up in despair. I am so looking forward to the next pound. I think it may be the sweetest.

I drank diet coke every day before surgery. That was actually the change I feared the most. Turns out I have no interest in it. I did take a sip at 3 months out. My sleeve was displeased. I may drink it again in the future. I don't know. But for now, I am pleasantly surprised that I do not want it. I am off all caffeine now ( eased thru withdrawal with the help of opiates, thank you very much) so I am content to abstain as long as I can.

I lost 18 pounds the first 15 days and then nothing for two weeks. You will lose. You cannot quit this. It is impossible. So take one day at a time and live it for what it is. The weight will come off. I am 18 weeks out and down 55 pounds.