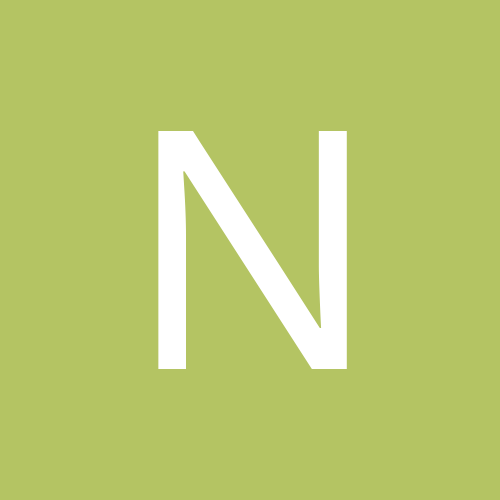 newat52
Gastric Sleeve Patients
Content Count

2,854

Joined

Last visited
mommy_vsg

reacted to a post in a topic:

Need ideas; what should i tell my boss

DWentz

reacted to a post in a topic:

Before and After Pics

kenia

reacted to a post in a topic:

Before and After Pics

Creekimp13

reacted to a post in a topic:

Getting the Sleeve Gastrectomy Surgery was the best decision i ever made in my lofe.

KCgirl061

reacted to a post in a topic:

Getting the Sleeve Gastrectomy Surgery was the best decision i ever made in my lofe.

StayMal

reacted to a post in a topic:

Getting the Sleeve Gastrectomy Surgery was the best decision i ever made in my lofe.

KatFight

reacted to a post in a topic:

What's the story behind your profile name?

Alex Brecher

reacted to a post in a topic:

Before and After Pics

GlennaMary

reacted to a post in a topic:

Before and After Pics

Adriana_losingit

reacted to a post in a topic:

Be honest - does anyone regret the surgery?

My mother used to call that diarrhea of the mouth. Sheesh.....some people have no brain!

Dont lie. It isn't necessary. I am almost 2 years out and the only people in my life that know is my husband and our younger son. Our oldest still doesn't know and won't. Only reason one knows is because he lived with us at the time. I believe one's personal business is just that. I was out and about normally within about a week. I just declined any social events that included food for the first 6 weeks. I have lost weight many, many, many times throughout my life. (Who among us has not, yes?) When people ask me how much I have lost I say "a bunch." If they ask how I am doing it, my reply is one pound at a time. You get my drift.... What I am getting at is that just because someone asks you a question, you are not obligated to answer it. I will give someone two chances and then my reply is my weight is not a topic of discussion that I care to talk about. My surgery was the best thing I have ever done for my health and I am very proud to have had it done. I am also just a very private person and don't feel the need to be the poster child for weight loss surgery. Best of luck to you, it is not the easy way out by any means and it will take all the strength you can muster at times. It will be worth it. Very worth it!

Oddly, I love it any way it comes. I'll eat it in a box and with a fox. I'll eat it here and there, I'll eat it anywhere! Practicing for my new grandson that is due next month!

Edamame is one of my favorites! Costco has them in individual microwaveable servings. I love mine with some sea salt and I also make my own roasted garlic, put it in a pepper mill and sprinkle some on with the sea salt and OMG! Yummy!

newat52

reacted to a post in a topic:

WLS has made me a judgemental jerk!

newat52

reacted to a post in a topic:

Anyone want to be fat again?

No! Never, ever. I had saggy skin before and I still do. It is what is is. Never want to go back. I'll take the daily struggle to keep it off over the struggle to get through the day as a heavier person.

I get a 64 oz pitcher and slice up a cucumber, boil about 2 cups Water in the microwave and dump in over the cucumbers. I let it sit about 10 minutes then add ice and water. It's so refreshing and makes the water go down easily. I dissevered it at the spa and now I can't live without it! You could do it with fruit or anything really. Did watermelon last week. The constipation was an issue with me for about 6 months. It because you are eating so much Protein and not enough Fiber. It's pretty common and it should resolve its self when you are on more regular foods. Until then Miralax was my best friend! Good luck!

Good to see things are the same here since I took a bit of a break! lol! I guess I'll throw my 2 cents in here….While I know next to nothing of mental illness so can't really speak to that. It does seem like you know what you are doing is not good and you know its wrong. Funny thing here (sad really) is that you know you are judging others as evidenced by your post title but yet you are telling others not to judge you. Sometimes it can go back to a simple childhood rule. Treat others as you would like to be treated. Speak to others and you would like to be spoken to. Good luck in your journey. I wish you the best.

My insurance excluded it as well. I look back now and don't care. I paid out of pocket and would do it again in a New York minute. Lucky, I live the the Dallas area where we have an abundance of top notch bariatric surgeons. (I paid $12,200 all inclusive) Don't get me wrong, that is a huge chuck of change but SO worth it. It was the best health decision I could have made for myself. My husband agrees! It would be great if insurance paid but if it doesn't, go for it! You will not regret it! Best of luck to you!

Be careful what you wish for! I started freezing about 2 weeks post op. Surgery was 3/6/13. I except when working out or heat of the summer, I'm cold all the time. It's pretty common. There was a big discussion last winter in here somewhere. I always thought it was easier to warm up then cool down. I lived under a heated thrown all fall/winter/spring. Cuddle duds are my best friend. Don't get me wrong, I'll take it hands down with my new health and lease on life. If that's the worst thing, and it is, I am very grateful! Good luck to you!

I have been using straws since 3 weeks out with my surgeon and NUT's ok . Over 15 months now and my stomach has not expanded, exploded or imploded. Yes, every surgeon has different rules. I think we need to use our own common sense. We all had the same surgery. While it should be the same for everyone, keep in mind that our surgeons go by first of all, medical fact, that in which they know to be true, secondly, medical opinion. Third, serving the lowest common denominator and lastly, covering their asses. For me, I get in so much more Water each day with a straw than without. The only rule I won't test is the carbonation. Lots of folks have it but I'm not going to test it. It's not that important to me. Good luck and I'm sure you will love your sleeve!

Constipation was far and away my biggest challenge. I have never cried over poop before! Once I finally got the relief, I used miralax in my Protein shakes. I use injury so I always blended them. If not in a shake in my yogurt. Once you are several months out as you introduce veggies back into your diet things will be much more normal. Keep up the miralax, it won't hurt for you to at all.

Dr. Nicholson did my sleeve in March of 2013. Didn't know there was another dr. on board. Ask for Dr. Nicholson, he has done thousands and is one of the best. Good luck! You will love your sleeve!

I take in my purse, beef Jerky, dry roasted ememame and string cheese. Unless they are searching my purse it works. There really has been any place that I can't find something to eat. Even a hamburger losing the bread. If nothing else, syntax nectar in the individual powder packages is liquid Protein when mixed with Water. Hope that helps. :-)

You don't have to tell her anything. You are going out on medical leave I presume? All you boss has to know is that you are having surgery. Period. If you want to keep your medical history to yourself you have every right. You don't owe anyone an explanation for anything personal.

Congratulations! Happiness to you both! Go Packers!