Content Count

72

Joined

Last visited
I am 35 years old and have been overweight all of my life. April 2, 2012 I injured my back herniating 4 disc L3-L5 and S1 at my highest weight of 353. I was told then to lose weight and I did. I started on the HCG diet dropping all the way down to 305 pounds. I was following the diet, but it became to expensive to continue ($600 oer session), and I was taking water aerobics to help with therapy and my back. Well this year I continued to progess until I started Zumba fitness, and started relapsing with my back not to mention I put on weight back up to 316.

On October 12, 2012 I ended up with Sciatic Nerve Pain due to the weight gain (I think sleeping on my stomach caused it), but the weight played a significant role. I ended up in the hospital again and was told have back surgery now, or lose weight. That was a no brainer!! Why have back surgery and be down for 8 weeks, but still have the weight. I opted for the gastric sleeve surgery. My journey officially begain with Dr. Stephen Hamn Oct. 24th for my seminar. I had already been approved for the care credit (my mom I should say), and began my pre-testin 11/2/12. My pre-op appt was 11/8/12 where I paid for my new life change. Surgery was 11/16/12 I weighed 310 after 4 days of my low-fat, low-sugar, and low-carb diet. My first post-op appt was 11/20 and I weighed 308.

I weighed myself at one week post-op 11/23 and I weighed 301.1. I weighed this morning 11/27/12 and I weigh 298. I'm excited, but nervous I have this air bubble sensation in the middle of my chest which my doctor said I'm feeling where everything was done, but sometimes it's there sometimes it's not. It's really an uncomfortable feeling.

I have not had any bad side effects, or experiences other than the problems I've created like lifting a box of water (won't do that again), lifting to high overhead, and bending down. I spent two days in the hospital and felt fine.

If someone could tell me how to get in my water, protein, and vitamins in a days time I would be appreciative. I get in about 35 ounces. I get too full... I hate water, but I'm drinking from 10 oz bottles so it's not to bad. If I drink 4 oz of anything then i have to wait almost 1 1/2 hr before I can eat or drink anything else. The chewable chalky vitamins (Celebrate) are disgusting the flavor is ok, but the after taste ugh!! The protein drinks again I get to full...

Weight on Day of Surgery:
Current Weight:
236.8 lbs
Surgery Status:
Post Surgery
First Dr. Visit:
01/01/1970
Surgery Funding:
Self Paid
MsBrown76's Bariatric Surgeon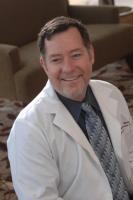 Select Bariatrics
9 Medical Parkway
Suite 308
Dallas, Texas 75093