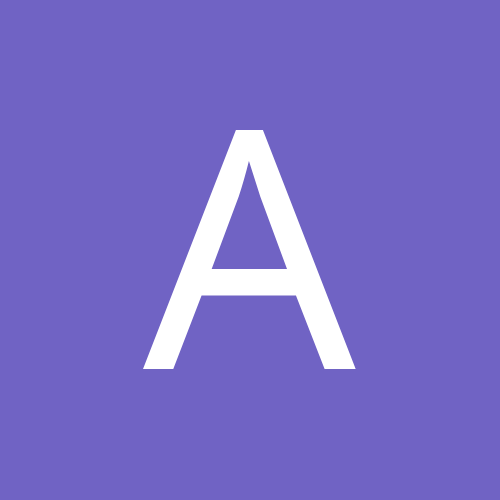 Angelmom
Gastric Sleeve Patients
Content Count

312

Joined

Last visited
Everything posted by Angelmom
YOU are the people forgetting that I am entitled to my own feelings on whether or not I would want to go to Mexico or any other country besides the U.S. and why I think things are worth it or not, etc. I always stand on principal, and live with the consequences of what is happening to our nation every day. That is part of my life, and I am allowed to express my opinion anytime I want. That is the American way! It's too bad you are so offended...and that's another thing that is wrong with this country...too many people offended all the time...many of them illegal aliens and anchor babies or do-gooder liberals who are blinded by their college education. Grow up and stop the baggering.

I don't think we are allowed to eat any fruit, including applesauce, because fruit is not allowed at all for a long while. Protein has to be first...and there is, likely, no way you'll get enough protein in to even consider applesauce. I hope you get to enjoy it very much when you do get it. I thought I would be having it, but it's not on the diet.

I'm posting this again, because the original posting seems to have not registered. Today, I had the pleasure of seeing one of the only doctors/persons who showed me any kindness during my post-op care. The doctor said my incision that is slower to heal is healing, and not infected...however gross it may get at times, to just keep after it with the bandage taped at one edge only. The doctor also said that he has never seen anyone have my kind of pain that I had after my surgery. He said I was the perfect patient leading up to the procedure, and that I did everything right. He couldn't understand why my pain was so uncontrollable...and that giving me the pain meds just caused the nausea to get worse....and in turn, caused me not to be able to take anything in--I can tell you that I was just in so much pain and so exhausted that nausea was not the reason for the lack of ingestion, though. He said he felt so bad for me and really wanted to help--and he did...my spirit felt his spirit giving a care. I thanked him for that kindness. He said that when people have enormous pain, as I had, it is usually because there is some underlying problem with the nerves. He asked if I have fibromyalgia...I don't...but, I have been asked that so many times, maybe I do. I did have shingles about 5 years ago, and that was incredibly painful, though nothing at all like what I went through with this sleeve. He said it is possible that the shingles virus attached itself to the ganglion that are associated with the areas where I was cut. At first, I thought not, because the virus was in the right lumbar region of my back, and my incisions are higher up on the belly, but who knows, maybe that area is associated with my incisions. Either way, I do have more pain in general than what I think I should. I'm always dealing with something. Standard Process Calcium Lactate does help, though. The point is, though, that underlying pain conditions will severely exacerbate the pain of surgery....something to watch out for. Wearing a bra has been a no-go since the surgery, but I did try to wear one. I have a habit of wearing my bras until they are completely worn out, and even when the underwires snap, I take the old wires out of the old bras and fix the less worn ones. I just happened to have one bra that had no underwires, laying around, and wouldn't you know it...that's the one that I was able to wear! I was so happy I never fixed it. I highly recommend a bra that fits loosely, comfortably, and that has no wires...even if you have to make a cut in the casing and take the wires out. Today, I had energy. I went to my appointments, and then went to Target to look for candy corn Oreo's for my daughter. They were out of them within a couple days, but I walked around the store, getting my exercise. I bought a personal Pizza Hut pizza, which I have been craving. I ate the top off two of the slices, and gee...my belly did not like that at all. A few days ago, I tried a super low fat cheese stick...and my belly didn't like that either. I think I have to avoid cheese. I also went to the sneaker store, and to Burlington. I looked for pants that might fit me now...that would be loose enough and small enough...but didn't buy any. I will just take in my favorite exercise pants and call it a day...when I can stand the running of the sewing machine...and the motion of my arms around my belly. Though I was kind of spent when I got home, I waited for the children to finish with school and we went and walked close to a mile. Upon arriving at home...pain set in, and I visited my chair and pile of squishy pillows for some rest. We had chicken fajitas for dinner with black beans. I had one tender and a little fat free cheese, with some black beans. I really love that, but missed my pile of spinach that I would put the chicken on. I had bought some sticky buns at the fair over the weekend, and ate a little bit a few times...but I have to say that I don't really care to eat that! I would have eaten both of them the very next day or even that night when I got home. I have had just a little a couple times, to help myself not feel deprived, and to enjoy...but I feel that it is not good food for my health. Every time I ate it that's how I felt. I am going to chop the other one up and put in the freezer for if company comes or whatever....then there will be something yummy to follow up a dinner with. Tuna is easy to eat, as is Healthy Ones smoked turkey. The doctor said the salt is of no concern at this point, as long as I get the protein and liquids in....well, I'm trying. The doctor also said that because I lost 34 lbs, I am way ahead of the curve for a sleeve, and that I can expect to not lose much during the month of October. My next appointment is on Halloween...go figure! He assured me that I will indeed lose more weight, though it won't be as much because my body is making adjustments related to the loss of so much weight up front. ...and I'm tired...going back to my chair...

Losing too much? I can only hope. ...to slow losing...try a little carbs.

Insurances often won't take the family doctor discussions as enough to meet requirements. I went through an extensive program and before that I had done the doctor visits with a nutritionist there...but it was not the same. I would suggest finding a bonafide program that deals directly with bariatrics and start over....a full out program is much better as far as preparing you for this, than a pcp....they really don't have the know-how to support you, guide you, and prepare you. Plus, that doctor doesn't sound too swift....what sort of weight will that doctor hold on your behalf, even if they find the person?

Thank you! I will see about those lotions, because nothing else is working. I appreciate the suggestions. Cindi

I knew someone who had constrictures at the top and bottom of her esophagus, and food would go up and down between the two spots until finally, one day, she inhaled a piece of steak that was stuck. A trip to the ER, and a scope revealed the problems. I wouldn't mess around with it...go ask to be scoped...that might be the best thing to look in there right now. I say to ask for it, that way maybe the'll be inclined to do something versus just tell you to eat smaller bites or something.

GNC Total Lean pre-made Vanilla and Strawberry are ok enough. I can't stand the EAS shakes that someone else loves because they are really whey-tasting. The GNC Total Lean ones aren't. If you go to GNC, you can buy it, try it, and return it if you don't like it. I also do not suggest buying that club card until you are sure you will continue with those shakes, because if you go to return it, you won't get your $15.00 back that you'd have spent on the gold card. Not worth losing $15. You could always take them back and get the card and rebuy them if you really wanted to.

We went to the fair, yesterday afternoon. I had taken some B12 under the tongue, and I think it helped me have energy to drive and be alert. Eating eggs has helped me feel more awake. My son carried my chair for me and gave me his sweatshirt to use as a pillow behind my back. I paid him $3.00 to do it...finally he's done something to help me, instead of the reverse. I just sat there except for a little walking to the entertainment stand, and a bit more walking to get some soup...as well as out to the parking lot. I was not able to eat the soup once I got back to my chair with it because it was all grease. My son wouldn't even eat it. I was in a lot of pain from walking, again....but I guess getting out was good. There were no meatballs there to buy and bring home for later, either!--something about the fair raising it's prices and Sunset not being willing to raise their--so they just got rid of the best meatballs ever, instead! WHAT!!! I was upset about that...and my daughter did not pack me a protein shake, so I had only the two greek yogurts, and I was sick to my stomach when we got home from not having anything to eat. Next time, I'll make sure I have what I need packed...even if my daughter carries ir ot packs it...I'll check it better, because I had to take that liquid Rinitidine--yuck!...and an actual antacid...and rock myself to comfort while watching SNL--Mumford and Sons (my favorite band) was on! The ride home was a little rough, but the belly binder helped--I think...hard to tell since that's the first time I went anywhere, really, since the surgery. I'm having a hard time going potty...went to the pharmacy to get my stack of meds., Miralax and mineral oil, along with some nice warm Unjury chicken broth. I need to figure out how to get fiber in without hurting my sleeve. Yogurt certainly has none! Yesterday, I dropped my second to last shot on the floor. As I had inserted the needle, it hurt, then I flinched with my fingers and dropped the needle without having injected the Lovenox....so, I got new shots and took care of that problem, first thing this morning. I miss summer....these last 17 days have been very cooped up and full of suffering....I can't wait until I can get back to my walks...how I love those walks. The Carnation sugar-free chocolate packs used to give me gas pains in my stomach when I first tried them this past winter. Then I had no problems with them. Now, I think they cause many more gas pains and I cannot use the Carnation packets, anymore. I have an entire plastic chip jug full of them, too. I hope to be able to drink them, or the twins can have them....we'll have to see. I was able to stand them better than the other protein sources...not that there were many...just the GNC Total Lean Vanilla and Strawberry...very expensive. I keep putting lotion on my skin, and it keeps being dry and scaly. I think I'm going to give olive oil a try, followed by Vaseline. As of today, I am down 49lbs...29 since surgery...and i can see my knuckles. My exercise tops fall off...which is annoying, but good. I'm sure glad I did not buy anymore clothes these last few months...except for exercise tops at Walmart for $6. I'll have to get sewing to take them in a bit, because I have no intention of buying more clothes for a long time. Also, I have not been able to wear a bra because it pushes on my incision sites, or down on the muscles and sore parts, and squishes things in an uncomfortable way. Yesterday, I got out a soft sport bra to try and wear at the fair...got to put the girls in something!...but even that wasn't good enough. I cut the areas that were a bit binding to loosen them up. As soon as I got to my van to leave, I took that thing off, right there in the middle of the helicopter ride area! I don't care who saw me...lol! But, now, today, I put a bra on to go to the pharmacy, and it didn't cause me any discomfort! I'm getting slowly better and so happy about that! I just hope I'm better enough to go to open house at my son's school. Onward and upward!

I did go ahead and have the B12 sublingual tab, and I think it helped. I also took a gummy vitamin, today. I think it's helping....I hope I don't get into problems from it.

I did go ahead and have the B12 sublingual tab, and I think it helped. I also took a gummy vitamin, today. I think it's helping....I hope I don't get into problems from it.

My surgeon told me that we would be surprised to know just how much the sleeve can actually stretch...so to be careful in order not to gain the weight back down the line....and the insurances won't pay for another surgery if you stretch the bologny out of the sleeve you have now. Insurances will consider it a fail...and expect another one to be a fail, as well. Those things are definitely motivational factors for NOT doing something that might stretch the sleeve ou. However; I love diet soda...but I can live without it.

hi. Internet Explorer 9, I believe...and basic cable internet.

I gave up other tougher, more meaningful things...like ice cream and food...and I drank quite a bit of green tea, which has minimal caffeine in it, but which satisfied. I started making Lipton special teas, and crystal lite...experimented with generic mixes...and had diet soda sometimes. I had a small craving for some diet soda a bit yesterday, but honestly the Crystal lite does the trick. Maybe I'll have some diet soda down the road, but nothing off the menu is worth the risk while my stomach and wounds are still healing.

I have been using it for years, ever since I lost a large amount of weight years ago and my hair fell out. What I do is use the shampoo...only a little needed, and i put it right on top of my scalp where the thinning is worse, and spread it from there. I put the conditioner...just a little right on the most sparse part and massage it out from there, while getting some on the hair line/forehead, as well. It really does help.

Popcorn and pretzel nuggets with jalapeno cheese sauce! I figure I'll be able to eat two of those, and be stuffed..which is ok, as long as I'm satisfied.

I'm down 2.6 lbs again, this morning. I'm tired from trying to do some things yesterday and from the increase in pain from moving around. The belly binder works nicely to stop the jiggling, but it itches and kind of rubs the one incision line, and is making it bleed a little, so I took it off instead of loosening it, to allow the slice lines to get air. Pain is higher without the binder on, though. Monday is my post-op appointment, and I have no one to drive me, so I'm going to have to do it myself. They office wont' change the appointment, either....so, I'll take it easy this weekend, and just try to get that healing protein in...and dream a little of meatballs at the Bloomsburg fair. I have not been this "light" since the beginning semesters of my internships a few years ago. I cannot wait to get down a lot more. Seeing some pounds fall off me is ecouraging...helps me be strong and motivated, and feel a little more positivity, and helps me to look to the future more. My son is still ill, and he is wearing a face mask. He must shower as soon as he gets in the door, and sanitize his hands every 15-60 minutes. I missed my little buddy, since he has to stay in his room to protect me...so I had him come down here with me and keep real clean and away from me so he can watch some tv. My intercostal muscles still hurt. I had felt like I had the body aches from flu after the surgery, and that stiffness and soreness is still here. I'm still black and blue from being dug with needles in the hospital, but at least those sites don't hurt, anymore. I want to stop taking pain meds....maybe Sunday will be a good day for that....since I have to be on the road at 7am on Monday to drive an hour and a half to the hospital.

That's good to know...I wondered how long the gas sticks around. I thought less than a week, but at least I feel assured it's gas and not some kind of intolerance forming. It's strange how I feel the presence of the gas when I eat.

I find myself getting hungry too...but I still cannot eat/drink much liquid shakes...I think some of it for me is still that gas...when that's rumbling, I feel hungry...because when the pain of the gas stops...so does the mad hungry feeling. but then again, I have only reached 375 calories today...so maybe there is hunger...but I took in as much as I could.

If one of you slips and you get squished in the gut, it could do severe damage. What if you get pregnant now too, when you are supposed to be healing the next 2 months. I understand the urge, but mind over matter is probably wiser in this case.

Sounds like the job is within the same company. I wonder if you can ask about the benefits the new job has, then, if it's covered, you can suck it up and do your 6 months over..it's not really a big deal to start over...you'll just have a jump on things and can work out to make your lungs and heart stronger for surgery. That's what I would do. I would also ask to transfer the time off to the new job. If you aren't "entitled't to the time off, you can take the money from the old job, and put it in an account and take unpaid time off that you'll tell them about from day one...and still have money to cover your bills for a couple weeks.

I hope I can say the same after all the wishing-I-was-dead pain I have and am suffering with.

Something I love to do is walk outside. I take that time to relax, enjoy nature, and pray. We walk 1-3 times per day, one mile or so at a time.

Thought I'd be nervous...but I really feel that I got that all out of me...I'm ready to go!!!! Psyched out!!! No worries! I even found Special K protein powder for water, and Designer Whey protein powder for water--Designer has 10 g, and K has 5...at Rite Aid...they have the Isopure too, that I have been looking for. I found it all while I was waiting to find out of that particular pharmacy has the Hydrocodone liquid. No place has the pain killer. It's on back order, and there is talk of not making it anymore, so I'm not sure why on Earth the doctors are prescribing it! Be aware that if you get prescribed a pain med, that it is hard to find. Get it early, and start filling it early. I got extra walks in this week, and a double one just a couple hours ago...so that I am ahead for the recovery days. Sweet! Went to a support group meeting today...the one chick there talked and talked and talked...but I did learn some things from her...though I really wanted to talk about some of my last concerns. Toward the end I was able to get in that I was getting my surgery in the morning, and then I got to chat with some people who had some very good tips...such as the one woman who had her surgery in May, right before I was supposed to have mine, showed me her incisions and told me that, Yes...I will still be able to yell at my children when I get home. That's all I needed to hear! I was worried I'd be layed up like a sick dog..but not so. The other woman had her sleeve 17 days ago, and has lost 15 lbs...which she was not happy about...but which is encouraging, and right on target. I have all my medicine cups, some antacids, gas med, prescriptions, a can of meat and beans, a can of applesauce, a can of tomato soup, and a can of cream of chicken soup along with the protein powder packets I just got, and the Carnation sugar-free packets all lined up on the counter. We moved the couch, vaccuumed and moved the recliner so that I can have my pick when I get back. I put my sewing projects for Eckley on hold (that's a coal mining patch town that still stands, where we volunteer to raise money--you all should visit, sometime). I just don't have time to do those things. I figure when my belly gets better at the end of September, I can sew then, I hope. I can't wait to get back to my walks! The treadmill is up here now, and I cleaned it off, so I can walk inside if I want to, now, and for the winter!...NO slacking for me...never again. I refuse to be a hermit this year! My daughter and I are also going to do our aerobics together. We did some Zumba at a support group meeting two weeks ago..and boy-o-boy, was that something! We were all cracking each other up with the moves, and it was just a lot of fun...so now, we are going to work out together more. I can't wait....my girl is the best...so is my boy! My two special buddies are right here alongside me...like no one else. I should mention my one friend, Annette...she's being very nice to me, and helping me get there and back...but that's all she can do..and it's A LOT!!!...but still...I need help at home...and will have to rely on the children. I wish I had more family, and more people who really care about me. I am so thankful for what I have though, and wouldn't trade my 3 buddies for anything! Travis Tritt is on tv right now..and man is he spectacular...love him...I'm really enjoying his concert! Sure beats eating my self to death, right now! Tomorrow is such a special day, and I'm so glad I get to share it with you all!