28 Days Post-Op, Interesting Support Group Meeting, Cravings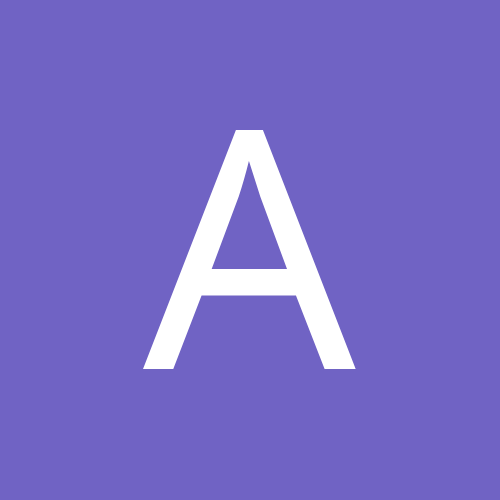 The last few days have been more energetic, and I have not taken naps, though I was tired and needed to sit and rest. I've been to the doctor, and he said the scab is normal...but I have to tell you... I don't think it was...I say was because it loosened again, and spun around, then clinged by a thread of connective tissue, and so I pulled on it to see if it hurt. It didn't so I finished taking it off....and then began the bleeding. I can only assume it was a capillary forming a connection....or losing it's connection. Since then, the wound has run clear fluid and gotten smaller, less red and raised on the edges and the middle has filled in a lot more. I think my body was trying to get that scab off! ...amazing what a body can do, how it thinks on it's own.
I went to my first post-surgery support group, and it was interesting, to say the least. There was a loud woman there, who sat next to...you guessed it!...me! She interrupted everyone who was talking, including me, and afterward another woman and I got to hear her entire life story, fraught with contradictions, and the spit that sprayed across the sidewalk, onto my arm, as she reached up and moved a hair out of my face with her grody hand, while revealing that her girlfriend who was her fiance, died of cancer! Whoa! She wants to carpool with me! I don't think so! She wiggled her parts all over and showed us very visually how the plastic surgeon who visited held her vagina in his hand, and how she has been single for 8 years...but how she is married to a man now and divorcing after one year, and how this surgeon was getting her off...good grief! Everything she said had shock value to it, and was incredibly unproductive, irritating, and funny. I found myself wondering if I behave that way-if I annoy the bologny out of other people, and I hope to God, not! You never know who is going to show up to that meeting.
Today, I am hungry, like all day, I've been hungry. I did lose another pound, today, but all I've wanted to do is eat...and yes, my belly has been physically hungry. Last night, my daughter made flaky buscuits. Once or twice a year I will let her bake them. Trouble is, that's all I've "wanted" to eat. Yesterday, what was left of a gallon bag of meatballs I made in preparation for the surgery was cooked slowly on the stove with sauce for the children....they ate all the others that were in the bag at other meals. I really wanted meatballs after the surgery, and couldn't get or really have any, anyway....so these, my delicious meatballs were smelling so good, and I'm allowed meat. So, I had one, and then the rest of the day, at the other four. I wanted more than what was left over, and wished I had more. Now, I'm wondering, why on Earth am I wanting those buscuits....and what's up with the meatballs?! I know I'm hungry, and haven't been able to eat more than about 500 calories, but today, I have been very hungry...and stuck to high quality protein, except for the bit of buscuit I allowed myself to have....but, I can't have those things in the house, anymore, and told my daughter that they won't be coming back because they are not healthy for any of us.
What I don't want is to feel a drive to eat whatever it might be, ever again....whether my hunger is real or not. I need to figure out how to sort this out. On October 15, I have a meeting with the psychologist, and I'm going to talk with her about it.
I walked at least a half mile today, and did two loads of laundry, as well as looked after my two little buddies who are both ill...daughter with headache, and son with stomach bug. He slept for twenty-four hours straight...hopefully, he can go to school in the morning. He is very upset about missing school...which is a welcome change from previous years. I prayed for them to be well, as they have prayed for mommy.
I am now down 35lbs...and as I write this, I am wondering if PMS has anything to do with my increased hunger. I do get hungrier at that time, and have more pain in my back, as well. I wonder what other ladies go through regarding cravings and hunger post-sleeve, during PMS time...and how they handle it. I have had to take those buscuits and dump water on them, then put them in the trash.
I had pain that made me think I was dying after my procedure...and one thing I never want to happen is that I'd forget that suffering and trade it in for a buscuit! And I reject my own rationalizations that lead to making it ok to have one...because that one does not satisfy...another one is always wanted. I want to be successful, and this is thee last resort, it's now or never!
My skin has bee so dry that nothing helped. My skin would slough off after the shower when drying with the towel. I went on a search for lotions and remedies, and found a new lotion by Dial called NurtriSkin. I bought the extra dry with shea butter version and I like it. The lotion seeps into the skin and moisturizes for a long time. I also liked the Mango Aloe Vera lotion that Sally Beauty sells, but the Dial one works well enough. The scales on my elbows that were literally sticking off my skin have smoothed and healed, and the backs of my hands are improving, as well. The rosacea is also calming down, as my face has been incredibly red for weeks after surgery.