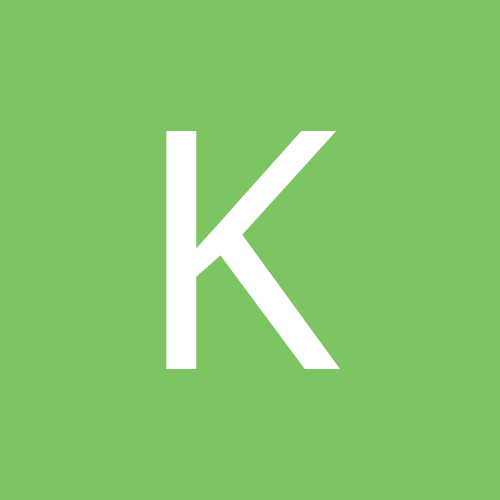 kpaige77
LAP-BAND Patients
Content Count

244

Joined

Last visited
... By mistake. They look just like Tylenol so I got them mixed up. They contain aspirin which I've been told not to take. Is this going to be a big problem? I am 3 1/2 months out if that makes a difference. Thanks for the help!

Have done 2 rounds of protonix. First month I did 1 a day and then the second months my doc bumped me to 2 a day. Still not helping. Still occasionally burp up a mouth full of acidic liquid and ALWAYS feel like I'm starving. I'm 3 months out. Looking for what worked for everyone else so I have some ideas as to what to ask for from my surgeon. I already tried the over the counter stuff to no avail so that's out

i feel your pain when it comes to infertility. i have 2 miracle babies- i was told i would never have any! we have been trying for a 3rd for the last 4 years and had 3 miscarriages since then. i decided to do the sleeve to lose weight in order to hopefully be a more healthy person and be able to carry one more baby to term. i have PCOS and that is greatly improved on by weight loss. hoping this is the case for me as i am not getting any younger. hope you get healthy and get that precious miracle you have been waiting for!

luvinthanumi

reacted to a post in a topic:

WOOHOO!

krazynique

reacted to a post in a topic:

WOOHOO!

this morning i weighed in at 180! that makes my loss a total of 40lbs since dec 18!!! i keep thinking that the loss is going too slow but either way it is still 40lbs more than i would have lost if i hadn't had the surgery!

two_boysmom

reacted to a post in a topic:

Juicing questions

i have been thinking about getting a juicer. i want to find a way to get in fruits and veggies. i am 2 months out, by the way. looking at the ninja blender because it pulverizes the entire food instead of just juicing it, leaving all the fiber and bulk! i figure i can throw in spinach, a green apple, blueberries, pineapple... and a scoop of my unjury powder for protein. that way i get my protein plus all of the vitamins and nutrients from green veggies and fruits in a more sleeve friendly drinkable form. has anyone tried this yet??? and do you all recommend the ninja???

Am 2 months out. Can I have a small cup of coffee yet???? Haven't had any caffeine in months and really craving a coffee today

ponyuptexas

reacted to a post in a topic:

the good and the bad

DayByDay

reacted to a post in a topic:

the good and the bad

melissa130

reacted to a post in a topic:

the good and the bad

JuliannaJ

reacted to a post in a topic:

the good and the bad

so let me start off by saying that i know what i've done is terrible so please don't kick me while i'm already down. i feel terrible, both physically and mentally. i have eaten horribly the last two days. i am 2 months out and my ride has been up and down constantly. i keep thinking "is this what my life will be like until i die". and if so what have i done?!?! i had lots of trouble with getting in food and liquids for a while. and then, literally, overnight it was better. i could eat and not feel like i had swallowed a rock. liquids are another story. can't stand the taste of Water (anyone else have this problem and if so does it go away???) and can't stomach anything artificial (crystal light...) I was getting anywhere from 70-85grams Protein which is plenty according to my nut. then i started with acid symptoms. my doc put me on 2xday protonix about a week ago. for the last 2 weeks i have had waves of nausea that has kept me from eating next to nothing. then yesterday i didn't have the nausea and i made the worst food choices- the worst being a donut. i ate the whole thing. not at one time of course but i still ate the whole darn thing. then today i ate 2 reeses Peanut Butter hearts and a few hershey kisses. oh and a few Jello jigglers i made for my kids. full sugar versions! i'm not drinking my Protein shakes in the morning like i have been. mostly because i am so nauseous when i wake up. i know that really gets me off on the wrong foot each day. seems like that big burst of protein in the morning just sets the tone for the whole day. the good in all of this came at about 6pm. i had to go to kohl's to grab something for my kid and i decided to look in the "big girls" section for a shirt. nothing fit in the plus size. i could hardly believe it! i actually HAVE to shop in the regular ladies sized now- bought 2 shirts: 1 was an xl and one was a Lg. so apparently i fell off the wagon with my eating and most of all my attitude about what goes in my mouth. my day will start with a shake tomorrow and good choices for the rest of the day! because nothing tastes as good as buying new clothes in normal sizes feels. i actually had choices to make as far as what to buy when before i was just getting what fit without hugging too many fat rolls. i know i am human and will make mistakes in the future but i have to remember what my goal is and the extremes i've gone to with this surgery to make that happen. i just hope i didn't hurt my belly with my 2 days of bad choices! tomorrow is a new day!

talked to my doctor a few days ago and he suggested i start taking my protonix 2xday. he also gave me a liquid medicine i can take up to 4xday if needed to coat my stomach and make it easier for me to eat. he told me to give it a week or 2 and let him know if it doesn't start to get better. thanks everyone for your suggestions and concern!

i figured that is what's up. i tried the prilosec otc and it didn't do much for me! i think i'll just call my doc to see if i can try something else!

so for the past week i've had this weird stuff going on. i have this constant gurgly feeling in the back/bottom of my throat. also have a mild nausea. almost like mild morning sickness but i am NOT pregnant!!!! lol! having trouble getting in all my fluids because of the nausea and haven't been eating much lately either for the same reasons! occasionally i will get some acid burps after drinking water. i am a 7weeks and 2days post op and have been on Protonix for the last 3 weeks. i was feeling really really good for the last few weeks and now this is happening! i am assuming it has something to do with too much acid but i can't figure out why the protonix wouldn't be taking care of that!?!? anyone else have these symptoms at any point in time???

Satchel

reacted to a post in a topic:

Stomach bug and soda

NurseGrace

reacted to a post in a topic:

Stomach bug and soda

my doctor always said something about your sugar and sodium levels bottoming out when you have a bad case of stomach virus. he advised to not drink anything artificial and definitely not plain water. tiny sips of gatorade or small spoonfuls of cola syrup over ice. you only use 1-2TBS of the cola syrup over a coffee mug filled to the brim of crushed ice. usually one of those was all i could ever keep down per day when i was sick. flat ginger ale was also helpful. i guess everyone is different. the bubbles always made my belly gurgle too much

How funny you mentioned that! I thought my family was the only family in the world that used cola syrup when they were sick!!! Tried and true family fix. My husband always laughed at me and said it was all in my head... until he was super sick with the throw-ups. i fixed him cola syrup over crushed ice and and he was a believer. my daughter and i were both sick right before i had my sleeve surgery so we wiped out the cola supply. i NEVER keep soda in the house because out of sight out of mind... especially for my kids! if i thought i could have made it to the store with out barfing or other unmentionables... i would have gone to get some cola syrup. it just happened that my husband picked up a can of soda at work yesterday and forgot about it this am. i let it sit out and have been drinking it through out the day in tiny sips. really helps. must be something to do with the sugar in it.

Thanks everyone. I think I'll let a tiny bit go flat an try that. I can't stomach any kind of diet anything so since I'm not consuming any calories I'm sure 50 or so empty soda calories aren't going to ruin my eating.

Am almost 2 mths out and down with the stomach bug. Wondering if I can have a small bit of regular coke to calm my belly. It is the only thing that ever stays down when I am sick. Not eating anything else so not really worried about the calories. Anything artificially sweetened wont stay down. This won't make my sleeve blow up or anything will it!?!? Lol

I can't figure out how to add friends to MFP. When I go to add friends it gives me three options- from Facebook, from my contacts and from my email. Is there a way to just search for someone using their user name???