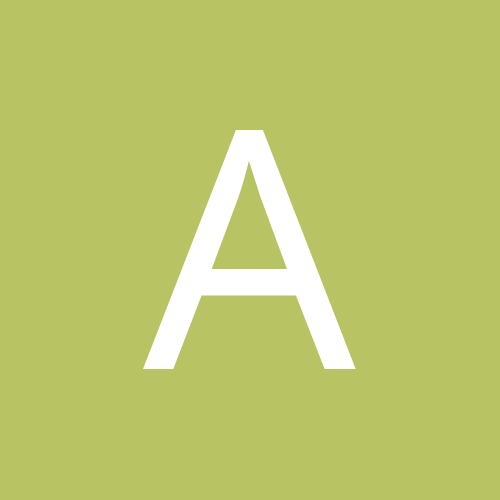 angelize
LAP-BAND Patients
Content Count

299

Joined

Last visited
Everything posted by angelize
my dr said anything bigger than a tictac has to be crushed...i take a chewable multi vitamin and chewable calcium

before being banded,i was the biggest breakfast person,it was my favorite meal!!! but,since being banded,no matter how hard i try,even no matter what time i wake up....i cannot eat breakfast....i am up at 5am, 5 days a week...i have found that at around 9-10am,i can tolerate a greek yogurt,but even that,i have to eat slowly!! have you tried greek yogurt? or oatmeal(sugar free)?

im going to cancun in august and have had the same concerns! m not worried about the plane so much as what im gonna be able to eat! im thinking of getting a small unfill before i go,just so when we are out eating,i wont be running for the bathroom to vomit!!

when i was first banded,after i healed,my port would throb if i lifted something heavy,bent down quickly or tried to lay on my stomach....now,7 months later,i hardly ever get that.

i use the light hellmans and even my hubby cant tell the difference!!! ive tried the fat free and its horrible!!!

thats so funny,i get a runny nose also! thought i was the only one!!!

i was told no soda also! and even tho some doctors say its ok in moderation,i'd be afraid if i started again,i wouldnt be able to stop!!

first of all,congrats on getting the surgery!! second of all,you are only 2 weeks post op,still not able to eat normally,prob on pain meds,still uncomfortable and gassy....with all of that going on,ofcourse you are gonna have regrets!!!! i remember having them as well...all i kept thinking was,wtf did i get myself into? lol....i was banded 7 months ago and lost 95 lbs so far....so,looking back,was it worth it?? YES!!!!! right now,you should just be concentrating on getting a lot of rest,walking when u can and giving your body a chance to heal!!! and believe me,the day you are able to eat solids again,your outlook will change! my first real meal after surgery was scrambled eggs with cheese,and i thought i was in heaven!!! lol good luck on your journey!!!

my surgeon says 2 days liquids,2 days soft foods,then reg foods...and thats for an unfill too

i wish i had the nerve to take a class like that! i have zumba for the wii and i do it at home with my 11 yr old daughter,but have yet to take a class cuz im so uncoordinated LOL

i crushed mine and put it in a drink,cuz i was afraid of getting stuck!

hi primadona!! im doin good....dr schwack is great,always willing to answer my million and one questions! lol last month i saw dr,kurien for my fill,and i think she filled me too much! going tomorrow for a little unfill! my weight loss has been pretty steady,between 1-2 lbs a week,which dr schwack says is great,so im happy!!

im not havin any pain....i had a fill a nonth ago,drank the glass of water and was fine,went home and had half a glass of iced tea and ended up vomiting for 2 hrs!! then when i laid down to sleep,felt like i was choking! after 2 days,that feeling went away,but still wasnt able to eat anything!! a week went by,and i was able to hold down a little....its gotten better but still not great... my typical day...coffee in morning,greek yogurt at about 10,cup of noodle soup at 1230,and i havent been able to eat anything else after lunch...i thought that maybe thats what being in the green zone was....but im eating nothing and not losing either,so i figure i must be too tight! the 1st 3 days after my fill,i lost 11 lbs,but that was because i couldnt eat or drink anything without it coming back up! i havent lost a lb since!!

scrambled eggs with a little bit of cheese tasted like heaven once i was allowed soft foods!!!

i can eat burgers just fine,as long as i eat slowly and chew...as for other meat,i had a stuck episode with steak not long after my surgery,so i have avoided steak,london broil,etc,,since...chicken is ok if its very moist

fight4light...that post was very informative!!!! ive been banded since oct and am still trying to figure out what i can and cannot eat! thanks!!

i usually have a little of whatever i make for my hubby and kids...if its lapband friendly...like burgers,minus the bun....pasta,pizza....i just make some tweaks to mine...ex: if im makin pizza,for me...i get a mini whole wheat pizza dough,low salt sauce,and low fat mozz,and i make theirs regular...that way we are all eating the same thing,and i dont feel deprived!!

LMAO...u guys are too funny!!! my sex drive has def gone up also...my hubby aint complaining!

i have had this same problem since my last fill,a month ago....and i kept thinking that it was temperary also...but it didnt go away,then i was thinking,ok maybe this is just how being in the green is suppossed to be? i have an appt tomorrow,and after talking to the surgeon to get his opinion,i will prob get a little unfill

i have pcos and i have done very well with the band..i was banded in oct,and have lost 95 lbs since!!!......BUT...i do vomit a lot,and now im wondering if its because of the pcos and not because of other reasons,like being too tight,which was my first thought!!

angelize replied to hondoford's topic in The Lounge

yea i gotta start working out,then i think i'll see a big change...i was doing zumba for a few weeks and was doing very well,then i stopped for 2 days and well,we all know how that goes! lol

staten island here also!! i was banded on oct 5 by dr.schwack at nyu

congrats!! you look awesome!!

i used to drink a 2 liter of diet pepsi a day,if i can kick the soda habit...anyone can!!!! now i live on diet snapple,water and crystal light...not gonna lie,i still crave soda once in awhile....but when i think of the risks i'd be taking with my band,thats enough to stop the cravings!!