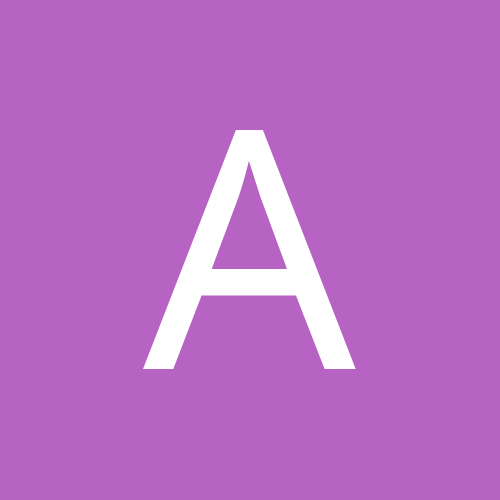 amykins
LAP-BAND Patients
Content Count

865

Joined

Last visited
About amykins
Rank

Bariatric Evangelist

irishmicmama

reacted to a post in a topic:

Hiatal Hernia Repair Along With Vsg

N4t4l1e

reacted to a post in a topic:

Hiatal Hernia Repair Along With Vsg

princessao

reacted to a post in a topic:

Low Bmi'ers...how Long To Goal?

Rachel79uk

reacted to a post in a topic:

Under 180Lbs And Getting Sleeved, Anyone Else?

Rachael23

reacted to a post in a topic:

Under 180Lbs And Getting Sleeved, Anyone Else?

FedUpwithBeingFat

reacted to a post in a topic:

Under 180Lbs And Getting Sleeved, Anyone Else?

Ms. Yoyo

reacted to a post in a topic:

has anyone been sleeved that had 50-60 pounds to lose?

solymarmivida

reacted to a post in a topic:

Dr. Ariel Ortiz NOT in Newsweek Magazine

I had surgery in August 2012 and it was a great experience. I was treated very well and loved staying in the hospital while I recovered. You'll be in great hands!

amykins

reacted to a post in a topic:

Which Surgeons Are Most Recommend?

I went alone and had no problems. They pick you up at the baggage claim and take care of you every step of the way until you're back at the airport. I had surgery on Friday (went there on Thursday) and came home Monday. Definitely not high on pain meds. I didn't need any pain meds after 2 days.Before I left, they gave me supradol which is like tylenol that dissolves easily since you can't handle pills yet. I think I took one at the airport while waiting for the flight, more as precaution than because I needed it. I had a carry-on only and had to ask someone to lift it up and down from the carrier. You don't need much, a carry-on was plenty. I was tired, but drove myself 20 minutes home and then I collapsed LOL. I went to work part-time Wednesday and was back full-time on Monday, 10 days out. I actually liked not having to feel like I had to entertain somebody. I could walk and talk to one of the other post-ops when I wanted to and go back and take a nap when I wanted to. Normally, I can't find my way out of a paper bag without a map, but I was determined to do it and I did. But you have to do what's most comfortable for you.

Always cold. I even wore sock in the 115 desert heat where I live. I have a heater in my bedroom and office and have seriously thought about wearing texting gloves to meetings because the conference room is SO cold. I cross my legs and casually try to put my hands between my knees lol. I should get an electric blanket too.

I was sleeved by him on 8/31/12. Wonderful experience! I went across the street to the pharmacy the day before I left and got a couple extra boxes of the pantaprozole packets they give you. I rarely had heartburn before but I sure do now! And those grains you mix in liquid were really easy to take. For some reason pills scared me for a while.

Steamywindows

reacted to a post in a topic:

has anyone been sleeved that had 50-60 pounds to lose?

I had a great experience and I'm sure you will too. You probably won't need that much time off, unless you want it. I had surgery on Friday and was back to work P/T on Wednesday. I was pretty tired at night and passed out on the couch, but by the Monday (10 days after surgery) I was back to work full time.

Mammecan

reacted to a post in a topic:

has anyone been sleeved that had 50-60 pounds to lose?

No, you really are not hungry. I promise. Your head is used to having food every x hours. It's just complaining. It doesn't hear your new tummy saying it's full. Just sip, sip, sip. It will catch up, I promise. It may take a week or so, but you truly are not hungry.

I was a low bmi and have fought the weight battle for at least 15 years. Obesity runs in both my families from my parents on up. I've lost 40 pounds more times than I can count and over the last few years I couldn't even lose more than 3-4#. I felt like my metabolism was busted. I lost most of my weight in 6 months, thought I was done when I held there for about a month, and then suddenly lost 10 more. I've been at 115-116 for more than 6 months and now have to work to keep that weight. Yes, I do know that could change tomorrow. But that's my situation today. You can PM me and I will share before/after pics. I just don't share them to the public because most people (especially my family) don't know I had surgery. Amy

amykins

reacted to a post in a topic:

has anyone been sleeved that had 50-60 pounds to lose?

I can only tell you that I went to Dr. Aceves last August and it was a great experience. I had no complications and was treated very well. I think there is a risk in every surgery, and while I am sorry if it happened to someone that was Dr. Aceves' patient, I also know it can happen to any surgeon, in any country. I was willing to take the risk, and am really glad I did. He changed my life. Feel free to PM me and I'll give you my phone number if you want to talk. Amy

For me, I started slowing down and having more plateaus and slight drops. My body naturally found it's comfort zone. Sometimes I do have to pay attention to my food to make sure I eat enough. I'm only a year out, so I still forget to eat until I get a "hungry headache" that reminds me to eat.

I echo what the others have said. I went alone, so I wanted a surgeon I felt comfortable with and who had his patients stay in the hospital for aftercare. Yes, he is more expensive than some, but I feel I more than got my money's worth. I wanted the 24-hour care and the security of being in a hospital just in case... I had very little to no pain. Just like I did 5,000 sit-ups. Good pain meds in that IV The hospital and my room were spotless. They cleaned and mopped my room twice a day. And it seemed every time I did laps around the nurses station, I had to walk around a cleaning cart. Not complaining about that! Most speak a little English. Some better than others. Nina sends you a cheat sheet with the most common phrases English to Spanish. I had one question that wasn't on the list, but another sleever was able to translate for me. Ernesto the driver picks you up at baggage claim, takes you to the hospital for the tests and to meet Dr. Aceves and Dr. Campos so they can answer all your questions. Then you go to the hotel for your last meal and stay up all night cause you're too excited/nervous to sleep. Or at least I was. Sorry this is so long. I just had such a great experience. Starlet did a great post about the process. It was so similar to mine that I copied & edited it on my blog here so I wouldn't forget. If you can't find her post, PM me and I'll give you access to my blog if you want a step-by-step story. Or just feel free to PM me if I can answer any of your questions.

I didn't drink coffee much pre-surgery (Mtn dew was my daily pick-me-up) but I LOVE Big Train fit frappe mocha and drink that almost every day. Now that it's warm, either over ice or as a homemade frappe'. 20 gs of protein too. I don't think it has as much caffeine as Starbucks. Here's the link, but I buy it at Sam's Club. https://www.bigtrain...inks-c-143.aspx

Apparently Dr. Sauceda comes to different areas of the country once a year to do consults. He will be in Florida this year and Las Vegas next year. I decided to save the money and do the consult by email. If I do have the plastics, I will need to save all I can

I had my surgery last August 31 with Dr. Aceves and was really happy with the care I received from him and his staff. I love/loved ribs (especially beef ones) but the pork ones just sit in my stomach like a rock now. And yeah, one rib fills me up. I haven't tried beer b/c of the carbonation though.

It's hard to fine someone who is more than a year out no matter where they had their surgery. I know I don't check in nearly as often as I used to and I'm only 7 months out. Losing the weight helped me get my life back. I was so depressed and unhappy, I was isolating. Now I'm out enjoying life a lot more.

Yep, just like the above posters said. I was a lightweight (199 high, 193.5 on surgery date) and was able to hit goal in less than 6 months. They didn't need any info from my doctor, I just filled out the forms online and submitted them. I did get a very thorough surgery report from Dr. A for my PCP here and x-rays of my sleeve with the leak test to give the PCP.