Content Count

24

Joined

Last visited
About Me
Gender
Occupation
City
State
Zip Code
I remember in the third grade opening up my lunch bag. Tuna with mustard in a cup, and carrot sticks. All the kids laughed, because my Mom "gave me her lunch". I was glad they thought that, it kept the attention away from me. My mom was always thin, my Dad, has been 30-40lbs overweight my whole life. He has a strong build so has never looked it, but he has ALWAYS been very obsessed with his weight. By 3rd grade i was about 10 lbs overweight. So now he's obsessed with my weight also. "Do you really need that cookie?" "Shouldn't you use mustard instead of mayo?' No things a 9 year old should have to hear.

By four grade it was my obsession too. My new year's resolution that i read before the class, was to loose 12 lbs so i could be just like everyone else. Through most of school i hovered between 180-190. I was very strong and very athletic, softball, basketball, volleyball. I was active and very social, so the weight never bothered me. During college i became an avid hiker. I lost about 30 lbs to be at 160. Still obsessed, it wasn't good enough and i needed to loose another 20 lbs.

After college, i became engaged to a man that "didn't like to do that kind of stuff". So me want to be the good fiance/wife i stayed with him and basically went from very active to NOTHING! I gained close to 50 lbs in the months for for i got married and between my sedentary life, 2 kids and newly found depression i wildly swing from 220-260, depending on what diet I was on at the time.

Fast forward 10years, new sweet Hubby and 3 more kids. We became pregnant in 2007, after 5 months my uterus ruptured and we lost our sweet son and i almost lost my life. I tried to drown my self with food, i was pretty successful at until i realized my weight had soared to 305lbs. I went again on a diet, one i was for sure gonna stick to this time. In 2011 i lost back down to 269. Only to regain 15 of it back shortly after returning to my old ways.

After years of wishing for a surgical solution, i finally started taking steps to help my disease. I have a personal and life changing date with Dr Ramos Kelly in Tijuana, Mexico on August 31, 2012.

Weight on Day of Surgery:
Surgery Status:
Pre Surgery
First Dr. Visit:
01/01/1970
Surgery Funding:
Self Paid
funnyfarm319's Bariatric Surgeon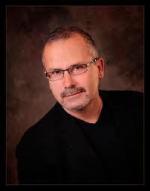 Hospital Angeles De Tijuana Paseo De Los Hiros # 10999 Cons. 505
Zona Rio, BAJA CALIFORNIA
Mexico