Content Count

38

Joined

Last visited
About ATLSara
Rank

Advanced Member


Birthday

05/14/1969
About Me
Gender
Occupation
City
State
Zip Code
I am a 43 year old Architect, Wife, and mother of 2 boys. I also have a twin sister and for the first time in our lives I weigh in at 40 pounds heavier. We have usually been just a pound or two apart. I've been on a diet for 36 years. I have been successful at all of them too! Just way more successful at gaining the weight back. This year I finally broached the subject to my physician. Why has she never brought up my weight you ask? Me too....

Her first suggestion was Weight Watchers. I let her know that I am a Lifetime Member and have been back at least six times. I just DON'T CARE what I write down. I've been writing down my food for almost twenty years. It doesn't even register anymore. Her response. "I know, dieting just doesn't work". "My next suggestion is a Gastric Bypass". She wrote me a referal to a surgeon immediatly.

I spent the next two weeks reading everything I could about weight loss surgery. I have an older sister that had RNY and while she was wildly successful at first she "cheats" the system by eating all day and all night. Literally she will get up in the middle of the night and eat. She also deals with constant diarhea. No thanks! I also have a friend with the lap band who has been doing great and I was fully intending to go that route. When I attended the surgeons seminar a couple of weeks later I changed my mind. I didn't realize the comlication rates were so high, and the maintenance fills assured me this was not for me! He did speak very highly of the sleeve though he had only done 70, he felt strongly that it was going to revolutionize WLS soon.

Now for the insurance. Before I went to the seminar I had contacted Humana's Bariatric team, and was assured I had coverage, though my BMI was 39 I felt I could "easily" gain the 9 pounds necessary to ensure the coverage! I will be greatful that my health is good and I have no co-morbidities. When the surgeon's office followed up however we found my office had a Bariatric Exclusion. So much for the good insurance our HR office assures me we have. Our insurance broker was the one that first mentioned going to Mexico. Really? Yup, she "heard it was a great option!!!" Must be nice to sell a product that does nothing for your client and then get them to spend more money on alternates.

So, here I am, having done tons of research I am now scheduled for August 31, 2012 with Dr. Jaimie Ramos Kelly in Tijuna. I should be more nervous. I am when I think of possible complications. I want to KNOW that I will come back to my husband and boys and be a better wife and mother, no longer a burden.

Do I think I will be successful? Yes. Easy, no. I am a very health eater. I will try anything, and since I travel quite a bit for work sometimes I have to! I buy Organic, watch the amount of plastics that come into our home, try to keep it as earth friendly as possible. We even belong to a CSA and get a basket of organic vegetables every week. I don't think the healthy is going to be rough, I think it's the portions, and the snacking. Believe me, you can be overweight even when you eat "clean". There is a limit, and I have crossed it!

Weight on Day of Surgery:
Surgery Status:
Pre Surgery
First Dr. Visit:
05/16/2012
Surgery Funding:
Self Paid
ATLSara's Bariatric Surgeon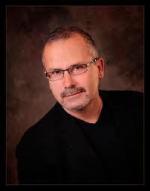 Hospital Angeles De Tijuana Paseo De Los Hiros # 10999 Cons. 505
Zona Rio, BAJA CALIFORNIA
Mexico