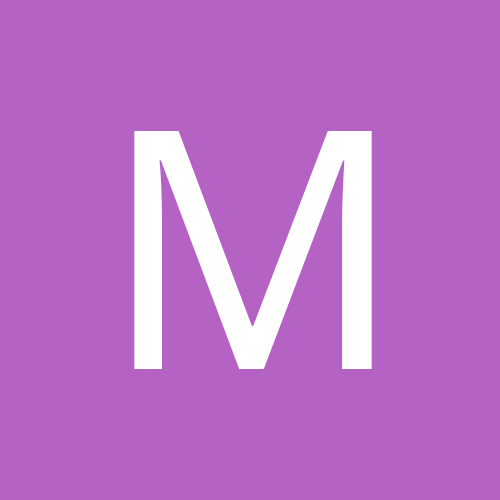 mysleeve2011
LAP-BAND Patients
Content Count

16

Joined

Last visited
About Me
Gender
City
State
Zip Code
I'm going to look for both of you! I posted my intro video last night. I'll get better, don't know how to edit. http://www.youtube.com/watch?v=8lLqx5RTocw

Hey there!! Welcome. I hope all goes well with getting approved, for your surgery. I love my sleeve, and soon you will love your sleeve, too!!!

Whoa!!! Your description really brings it home!! You sound like you're doing amazingly well. I watched a video of the surgery. That staple tool freaked me out! I can only hope to feel as positive as you do at three days out. Do you know, does everyone go home with a drain? I'm self pay and the nurse mentioned releasing me the same day. I don't know if I can handle that so I'm planning on staying the first night. I'm so anxious, but starting to get scared. I almost to the point of scheduling surgery. Prayers for your speedy recovery!!

Five days is awesome!! I guess even with the gum, the first week was the hardest. I smoked the most sitting at my computer so I made sure I moved around more and got out of the house. You can beat the nicotine addiction! I cannot imagine leaving the house without brushing my teeth! I would love to get to the point where I can't imagine not eating healthy foods.

Stay strong, Ivy! You can quit, forever! It's expensive, on the wallet, and in regards to your health. Drink a lot of liquids. Cranberry juice is good to detox. You could mix it with club soda, Sprite, or dilute with Water. I use to say I would gain weight if I quit smoking. Well, how did I get to be obese smoking in the first place if that were true? There was a woman on another board whose doctor tested her urine for nicotine and would not do surgery if she smoked. It's not just weight loss surgery, other surgeons tell you to quit too! It's to your benefit for healing.

Speedy recovery to you, Glenn! I had a sleep study (required) last night. I hope to have surgery in November. Looking forward to your updates!

Hi everyone! I'm in Alabaster. Dr. Lee Schmitt is my surgeon. I have the sleep study (required) tonight. I'll meet with my regular doctor on Thursday and let him know what I'm doing and get a clearance from him. I'm hoping to get a surgery date for November. Carrie, how are you doing? You are already 6 weeks post op! Klus263, Your results are remarkable! Sychadelic, how are you doing?

I quit Jan. 3, 2011 after smoking two packs a day for 32 years. When I was younger and went out drinking, I smoked more sometimes. I signed on to Quit.net and they send you an anniversary email each month. The Quit Smoking Calculator gives the amount you would have smoked, the time you've extended your life, and the money saved. On Oct. 3rd, my 10 month quit date, I had not smoked 10, 872 cigarettes! OMG! I was shocked! I had smoked millions in my lifetime! I bought one 10 ct box of nicorette gum, just to get me through the first three days. It does burn, but it helped. There have been a few stessful times I thought about having a cigarette, but nothing I couldn't control by simply changing my thoughts. I did try the Chantix six years ago, but got terrible arthritis in one week. My fingers were swollen and I could barely walk. I am one of thousands of people who cannot take Chantix. It has several health risks so be sure and read the side effects.

I'm using Dr. Schmitt. I went to the WL Seminar in August, had my appointment with him in September, and the Saturday support group Sept. 17. I have a sleep study tonight (required). I have a check-up with blood work this Thursday with my primary care doctor. I'll get my medical clearance letter then. I'll call Friday to schedule for the prep for surgery/nutrition class. I hope to have surgery in November! My blood work from my first appointment with Dr. Schmitt came back showing I'm severe hypothyroid. I'm on a synthroid now so I hope that's working to bring my levels within a normal range. Hypothyroid is something that just happened this year. I've seen an endo for two years, but gained another 40 pounds this year so I cancelled my appointment in July! I'm self pay as well. Auburn1159, did you have surgery? How long after you completed the requirements did you have to wait for a date? I'm excited, nervous, and impatient.