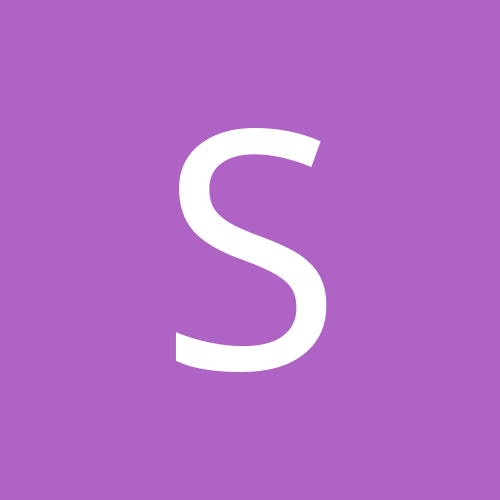 Stephy5
Gastric Sleeve Patients
Content Count

264

Joined

Last visited
About Stephy5
Rank

Guru in Training


Birthday

10/08/1970
Oregonpenr

reacted to a post in a topic:

Loving my new sleeve!

Katieisin

reacted to a post in a topic:

Revision tomorrow 7/20

sweesee

reacted to a post in a topic:

Loving my new sleeve!

bringingmeback00

reacted to a post in a topic:

Loving my new sleeve!

maldonado46435

reacted to a post in a topic:

Loving my new sleeve!

dvons

reacted to a post in a topic:

Loving my new sleeve!

Stephy5

reacted to a post in a topic:

Loving my new sleeve!

SwampBillies

reacted to a post in a topic:

Revision tomorrow 7/20

josiek1988

reacted to a post in a topic:

Revision tomorrow 7/20

Stephy5

reacted to a post in a topic:

HELP & ADVICE - SHOULD I DO THE REVISION?

Stephy5

reacted to a post in a topic:

Lapband to sleeve

Stephy5

reacted to a post in a topic:

1 month out today!

Howdy, I have my revision scheduled for July 20th. Have had 2 lapbands. #1 was very successful and I lost over 100 lbs. sadly got an illness(not band related) had a band slip and on came #2. I've had #2 for over 4 years and have gained about 50lbs back. Lots of reflux, vomitting etc. I'm so afraid not to have a band, because regardless of the complications it changed my life for the better. My daughter had sleeve surgery 1 month ago and is doing well. Losing weight etc. I read lots of people's posts stating that after sleeve they feel better but weightloss is very slow or non existent. That worries me if I'm doing the right thing. I have become dependent on my crappy band Another thing is the first year post band was such a learning year I'm worried about starting all over again. I know I'm rambling but so many fears and concerns about the revision and no one I know has ever done it. Well I guess I will have all the answers soon. Thanks for sharing your stories as some are very helpful Sent from my iPad using the BariatricPal App

So I am so me with a long story, so long story short... First band 1/2011 lost over 100 lbs Got deathly ill and band slipped , second band 8/2102 and it has sucked. I am not scheduled for revision surgery July 20th. Excited, scared, nervous are just a few words. I may have to have the procedure done in 2 surgeries and that stinks. I am over all this. My first band changed my life for the better and I want that again. My daughter is having sleeve surgery in less then 2 weeks so she's my focus right now, but all the emotions are making me crazy. Ok done rambling. Sent from my iPad using the BariatricPal App

Gowalking Thank you. Yes my town only has 1 doctor. I am now established with another doc that's over an hour away, but if an emergency pops up I can see him. Honestly the likelihood what I went through will happen to someone else is slim, but if it did make sure your family understands how to advocate for you. I was so weak and I didn't make my hubby understand enough about my band in this type of situation. Well I'm back and going to make this happen. If I was the model student before I can do it again. Just going to work even harder on my mental part.

My name is Stephanie I am a 43 year old mother of 3 and wife to Matt for almost 25 years. I got my first band January 2011. I proceeded over the next year to go from a size 24 down to a 14. I was running and loving life. I did great and loved my band, it was honestly my saving grace. In August 2012 on a Monday , I went to lunch and began throwing up. I luckily had just had all my Fluid removed from my band so a little throwing up didn't make me overly concerned. I went home from work. By the next day I was throwing up constantly, I went to the ER as my lapband doctor was out of town. The ER said I was dehydrated and gave me IVs but no anti nausea meds. Went home and still throwing up constantly. I again on Wednesday was in the ER. I had no energy etc. But I was still able to get stuff down, although it was coming up. Thursday I went to the ER again as I had lost 22 lbs since Monday from throwing up so much. They admitted me into the hospital. They determined I didn't have the flu nor food poisoning. They think it was a different type of virus. I kept telling the docs I had a lap band and they needed to call my LB doc and get instruction before something happens. Of course they didn't. So they had me on tons of IVs and other meds trying to stop the vomiting. I finally starting feeling better late Friday night with only occasional vomiting. Well I vomited one time Saturday morning and I just knew right than that my band had slipped. They did xrays and barium swallow and yep, it slipped. My doc came back and immediately after getting of the plane, came to see me. He was so angry with the hospital. He scheduled me for surgery the very next morning. He explained I was probably going to lose my band. I went into surgery Sunday morning just knowing the life I had known for the last almost 2 years was over. But I was so sick and in so much discomfort I didn't care. But deep down I was freaking out. I came out of surgery to find out he was able to place another band. The bad part it was bigger. So I waited. I did ok keeping my weight ok with just a tough of gain. I started having fills in October and nothing. I felt no restriction. I was so stressed I began gaining weight steadily. I was no longer running, I just was discouraged and depressed. I started arguing with my doctor because I was always his prize student and now I wasn't. I quit going to the doctor and even tried to change doctors. The problem is the only other doctor is over an hour away. I tried going to him for 6 months and I was not getting anywhere. I have at this point gained about 80 of the 100 lbs I lost. I finally decided a month ago that this is stupid and I needed to fight for what I deserved. I went back to my original doctor and I confronted him. To my surprise he apologized to me and said we would get back to where I was. So here I am starting again. It was just happenstance that I got sick and lost my band. I have learned so much. What I learned that I am now trying to help other bariatric patients... skinny/healthy or fat/over weight we have to find a way to deal with stress and road blocks. So I am now back into my running and I will see my doctor again tomorrow. Hoping to get my thyroid back in check and my weight back down. I am glad to be back here also. I used to use a lot of support groups and I am reconnecting with that right now. Sorry for the overly long story, but I needed to share to be able to move forward. I am no longer going to be a victim, but a survivor. Hope to meet some new people!!! Stephanie

Stephy5

reacted to a post in a topic:

How many CC is your Lap Band Filled until you're not hungry?

Everyone is different. Depends on what size band you have and how much fat is under and around the band. I have a 10 Cc band that was placed 1/19/11. I felt some restiction with an empty band from the beginning. I have had a total of 3 fills to date. I currently have 2.8 CCs in my band and think I will probably get another .5ccs soon. But I have had good restriction since March and I have lost a total of 86 lbs. I know a girl with the same size band as me and she has 9.5 ccs and has no real restriction. Again everyone is different. Good luck and be patient.(althought I know it is hard)

Stephy5

reacted to a post in a topic:

Mini Horror Story

I log using an app called Caorie counter by Fatsecret. The apps are very easy. But paper works also. hehe I log most days, but the days I dont arent very good days. Good luck

Everyone tolerates different foods. I have eaten steak one other time since bring banded no problem. But last fill gave me more restriction so Im guessing I cant anymore. I cant eat bread at all since banding

Thanks everyone. I did go get some tums and was on liquids and super soft foods today and will do the same tomorrow. I had upset stomach until this afternoon! Your advice is super appreciatef

Wow good luck!!!! My doctor wants me between 1000-1200 cals a day. But I had my second fill the other day and so far I haven't had more than 800. I hope this part of your journey is easier for you! This is quite a journey

Congrats!!!! It is so wonderful to regain your life back!

Persistance, patience, will power, frustration, health and happiness. These are words that come to mind for me! Good luck on your journey

I know it has to be frustrating not to lose the amount she was hoping for. But we were told with Lap that we are expected to lose 1-2 lbs a week. 4 lbs a month falls in there. Does she follow a lap diet? Exercise? These are things that can speed up weight loss in a healthy way. Also she should consider talking to her doctor about her concerns. Or as others have stated find another doctor that listens to her and explains why they choose to do what they do. I hope your friend thinks of her health and not instant gratification. Good luck1!!

I am very sorry you are going through this. I believe that when we choose to better ourselves it intimidates others. Also when we better ourselves it makes us stronger. Maybe things will get better between you two or maybe it is time to call it quits. But at this point you have to take care of yourself. You have made a huge decision to make yourself a healthier you. With the stress you are explaining, sounds like it isn't a good enviroment to better yourself. I have been married for 21 years and I told my husband things are going to change. I am going to be more selfish and you are with me or not. Luckily he is. But I knew I had to stand up and say it is time for me. Please hang in there and take care of yourself. The rest will fall into place how it is meant too.

Congrats. That is one of the joys of this journey. Keep up the good work!

I get my first fill Friday and I am nervous for the same thing. I am sorry that the first fill didn't do more for you. But you are doing great and hopefully you will find that restriction soon. Whenis your next fill?