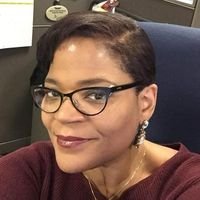 I haven't blogged in a while…fortunately my silence hasn't been because of anything horrible. I've just been adjusting to normal life and the adjustment period is full of surprises.
The major surprise has been that I'm lactose intolerant now. I never had a problem with dairy before my surgery so the problem knocked me for a loop (literally). I don't normally drink milk, but one day I decided I wanted an iced mocha; the line at the Starbucks was too long so I decided to try the 7 Eleven "Chiller". That drink is milk pure and simple. I was able to drink about a fourth of it. 30 minutes later the fun began! I finally had to leave work early.
Now this isn't horrible, except that I love cheese. The lactose intolerance explains why I felt so awful and tired all the time too. I had huge problems with nausea even with the medication I was given. I had been using Greek yoghurt and cottage cheese as my go to foods because they're convenient and loaded with protein. I returned to work on July 16th; but I never worked a full week until the week of August 6th. Since I removed all dairy from my diet, I've done very well.
I'm learning that I won't necessarily like the same foods that I used to. Sweets taste way too sweet now. I don't like bread, but I enjoy those Wasa crackers I used to describe as being edible cardboard. Meats I still love. This weekend I had a steak. I love red meat and I was worried that it was something that I was going to have to give up so I'm very pleased that there were no problems.
The next challenge is exercise. Now that I'm not nauseous all the time, it's time for those walks. I'm a horrible couch potato but hey it's what I have to do.