Three Months And A New Body

I had my 20th reunion last week and like many people going back to see people from H.S., I was scared. I got my nails and eyebrows done. I bought a new outfit. I felt great about myself up to the point that I walked out the door. What is wrong with me? It's been 20 years. I've changed....they have changed...but still, the fear I felt back in H.S. all came flooding back. Why is it that no matter how intelligent you are, you can still allow your feeling to take over any common sense you may have? I went from being a strong, independent woman to being a self conscience, pimple faced, teen who didn't feel as though I fit in anywhere.
For the record, most would have said I was popular. I would have said I was liked by people from all cliques. I always felt older than my age. I never understood the caddy, bit#$yness that many teenagers displayed. I didn't care if so-and-so flirted with whats-her-name's crush even though so-and-so KNEW how much whats-her-name liked him. I was always under the impression that if you teat people with respect, they will do the same for you. Now, with that being said, I still felt really fat and uncomfortable in my own skin. Mostly becasue every other girl in my class was a size 0 or a size 4 at the most. Here I was fighting to be in a 9-10 and I was HUGE.
Before my surgery I was looking back at photos of myself and I thought, "Damn, I was hot!!!" Too bad I didn't know that then. LOL Which of course brings us back to the reunion. After putting on my smile and trying to hide my fear, I began getting the most amazing comments. "You look just like you did in school." "Oh my gosh, you look GREAT!!!".....and so on. I was honest. I told them it was easy to lose weight that quickly when they take more than 1/2 you tummy. LOL. Then I saw her. The girl who was never really nice to me. She wasn't straight out mean, but we just never clicked. Then I heard the best words I could out of the mouth of a dear friend, " Did that girl have the same surgery you did? She had to have because look at all that skin on her arms and upper back. It's just HANGING there." I looked and by golly my friend was right! The person who used to make fun of me for being fat all through middle school and high school ended up gaining a lot of weight and she had to go through WLS. Now, I wasn't happy that she gained weight and couldn't get it off. I know what a struggle that is. What i was happy about was that she finally understood how I and a few others felt about her attacks in H.S. Karma really does exist.
So, the reunion ended up being amazing and I had a great time catching up with everyone. Now, I don't have a photo of that night...except for some face shots. But I will put those in with some face shots before surgery...and also some before clothed shots and then some photos from last night. I still can't believe the photos are of me. I walk by the mirror and wonder "who is that person" and when I figure out it me, I get really happy. I know WLS isn't easy....but I promise you it was the best decision I've ever made (except marrying my husband....no weight loss with ever measure up to him.)
Day of Surgery Size 26/28 top 24-26 pants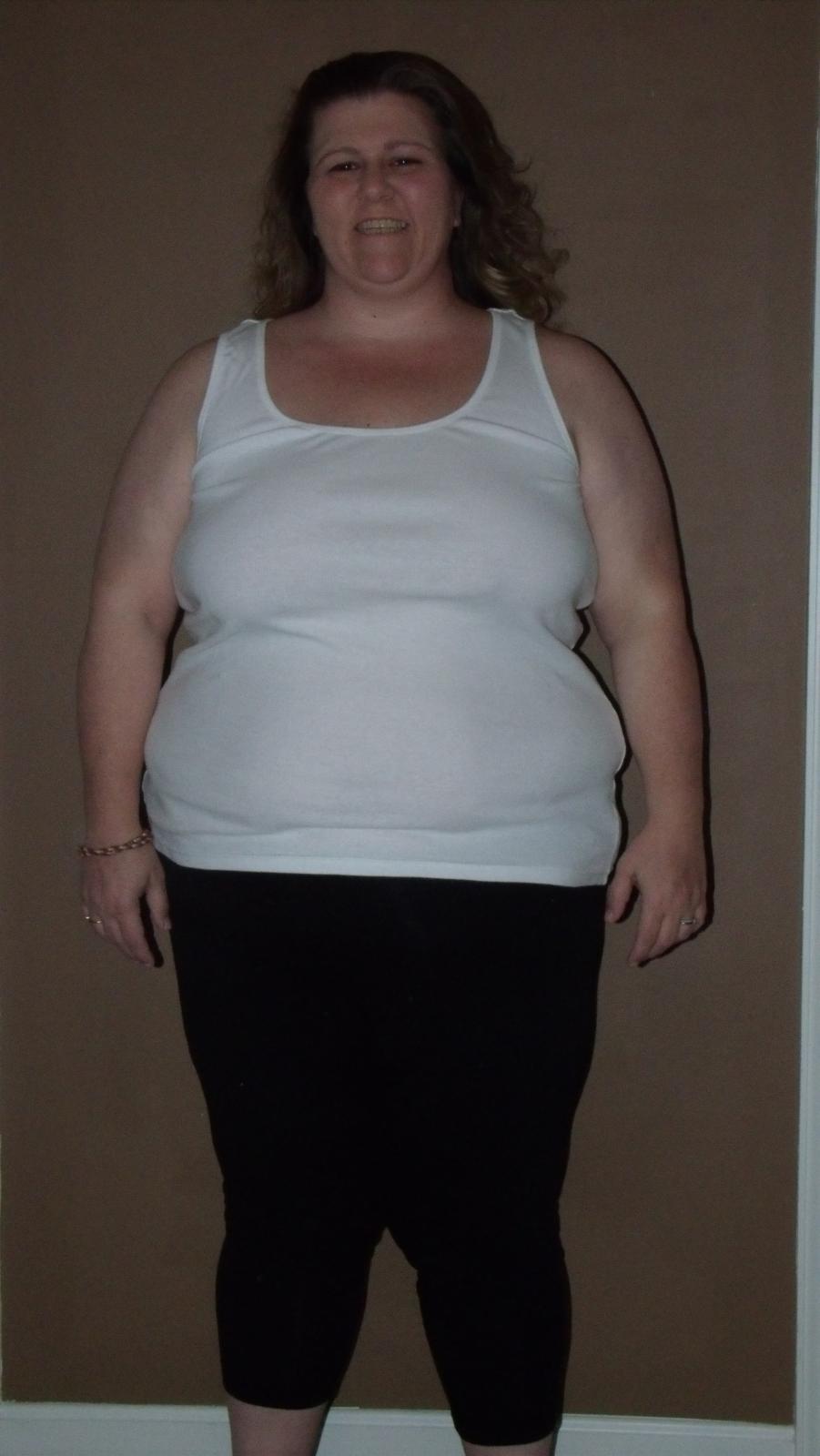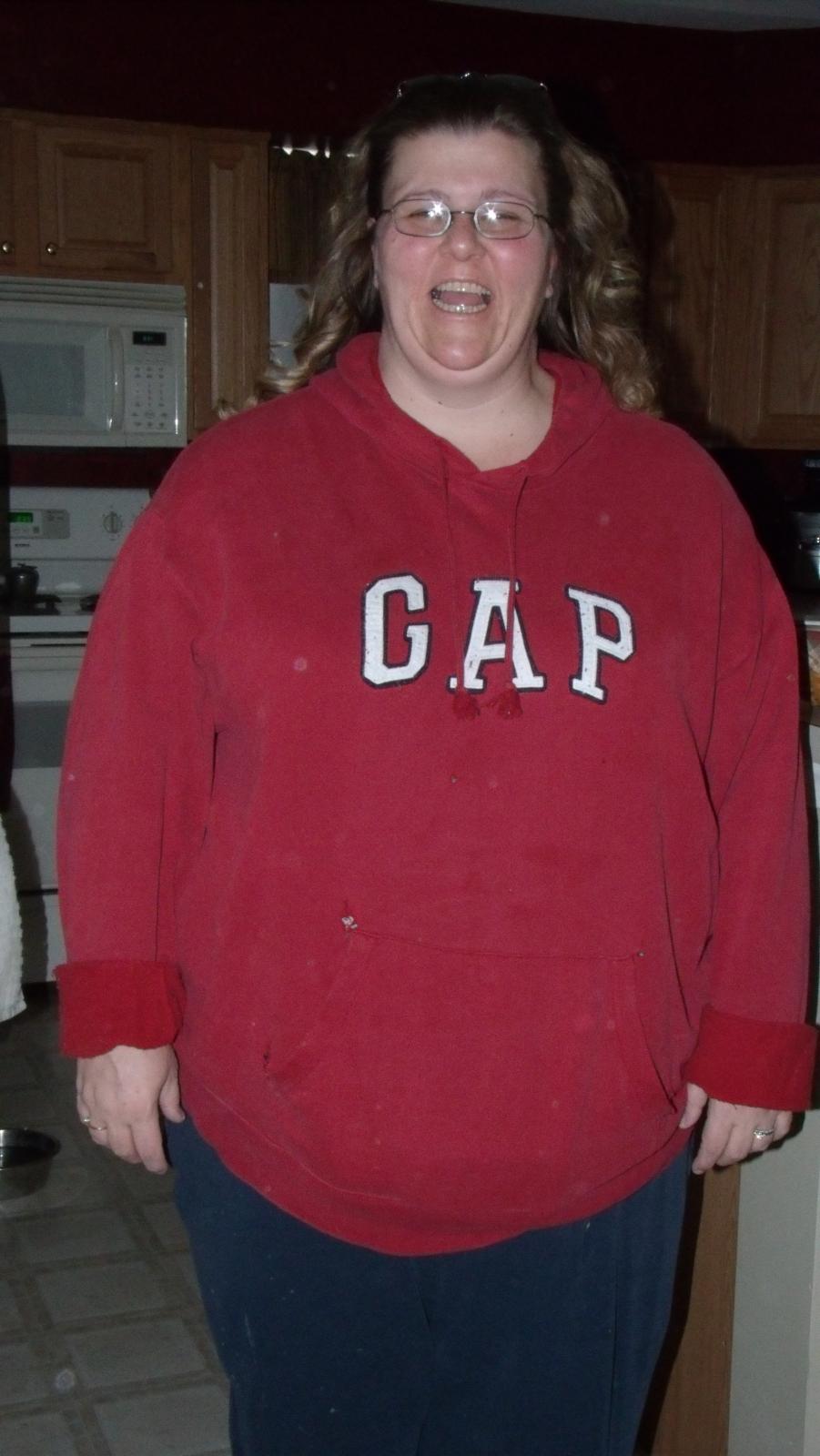 Night of Reunion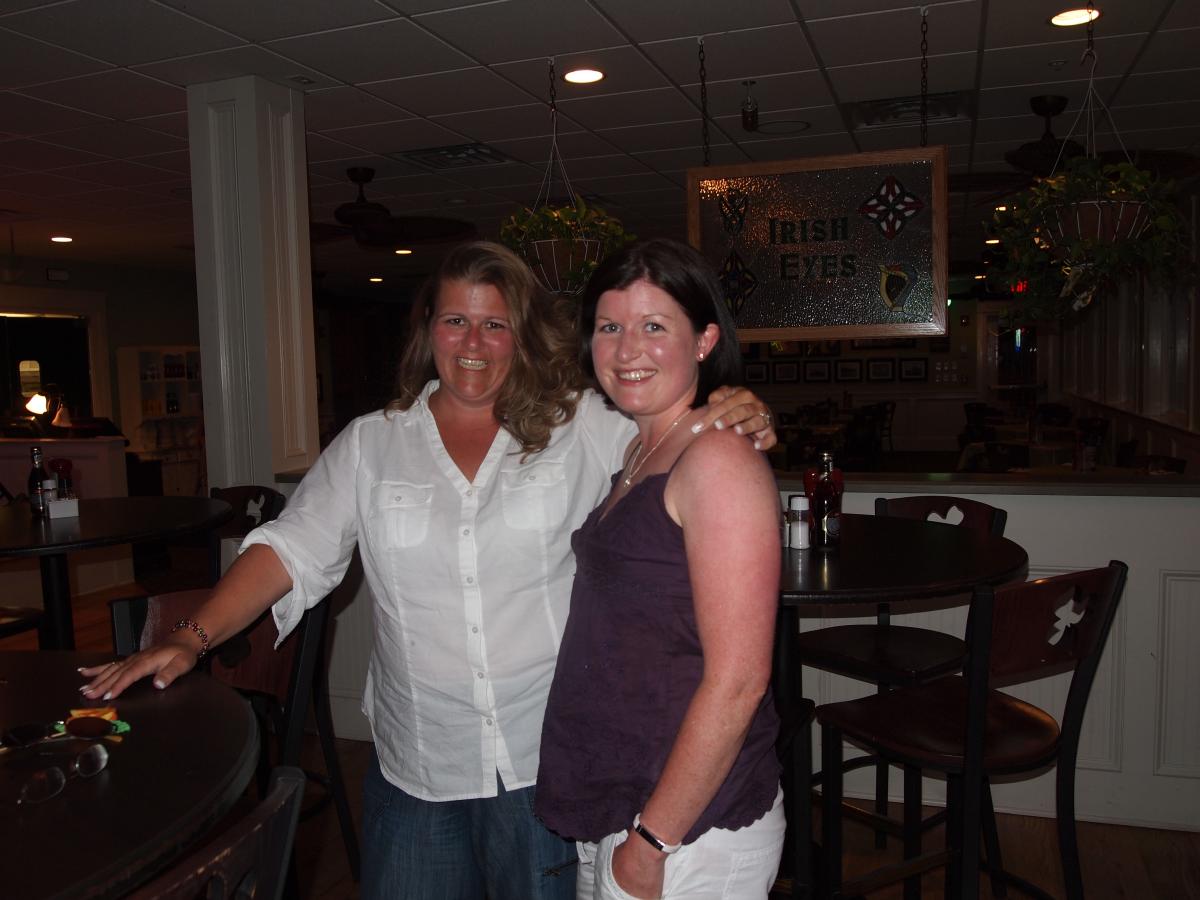 Last Night.....Size 18...shirt and pants!!!