4 Months Post Op...let's Start A Blog! 129Lbs Down,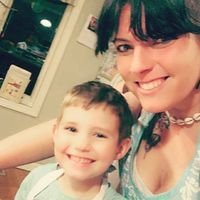 I am 4 months post op with the Gastric sleeve. *I'll spare the book of my "story" for this blog, but overall my surgery and experience was very satisfactory. My full story is posted on my page if anyone is interested. Since surgery I have lost 64 lbs. Since I started the journey in January of 2011 I have lost a total of 129 lbs. I feel amazing, but everyday is a new battle it seems. My battles lately seem to be centered around trying to eat the right amount of protein, trying to drink the right amount of water, and to try and not have a mental breakdown everytime I brush my hair in the morning and find a small animal of hair on the brush. I find frustration in the lack of information and tips and tricks for eating. It seems all I eat are Greek Yogurt, Greek Yogurt, and a piece of grilled chicken or steak. I feel devastated that I can't get more veggies and fruits in, which many of you must know after years of diets, that there's a little stamp in my brain insisting to eat more veggies and fruits.
I haven't been able to find anybody with a story similar to mine, so I thought, why not start a blog and maybe somebody out there is looking for me too, to compare thoughts and ideas or to just compare their experiences to. I am 25, I am happily married but have no kids because I was too overweight for my body to work correctly. I plan on kids in the future, but my husband is in end stage renal failure and on dialysis. I am his own personal nurse, I give him dialysis at home everyday with a newer dialysis machine and procedure than they usually use. I am also a LPN in real life. I have Multiple Sclerosis but thankfully no permanent issues have resulted from it. The weight loss is helping the amount of relapses immensely. I just have to avoid stress... Ha! I just started going back to school again to finish up my degree as a RN. I am also an EMT on the local lifesquad as a volunteer and I work as their insurance biller a few times a week. So my life is absolutely crazy, and on the top of it all I am learning a new lifestyle of food! Now I realize that there isn't going to be a lot of people out there exactly in my situation but I'm always curious to see how other people out there who have struggles have overcome or are trying to overcome them.
Like exercise! I love going to the gym, I usually go for 30-40 minutes on the elliptical on a cardio setting. Then I go and do toning with the weights. But being a MS'er, I can't do any of this when it's hot or humid out. And being summer guess what the weather is?? I try to compensate by going to the pool and swimming laps, using my exercise bike at home, even playing my Wii Fit. But lately it's been so humid that I completely can't do a single thing in this humidity, other than swim. And the pool at the gym is about 20 minutes from me, and it's getting easier and easier to put off going because of the distance and how I feel. So I'm not exercising as much as I'd like to.
Well that's all for now. I've gotta go get ready for my last lab of Microbiology for the summer, Take care all!