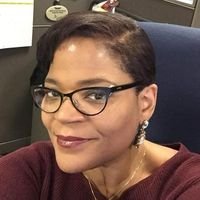 In high school, my friend Shelley used to imitate the world's smallest violin with her thumb and forefinger whenever I or one of my other friends were whining about something. I feel so stupid because this liquid diet does suck but it is supposed to suck so I shouldn't complain! But I am. Constantly.
It's not just wanting to eat, but it's the diminished capacity too. The last 2 days I've misplaced my glasses and my Ipod (which still hasn't shown up) and everytime I start a chore I find I feel a little woozy and have to sit down. I went to the grocery store this morning (and I forgot the cat food); going grocery shopping wasn't as bad as I thought it would be. I was worried that I would give in to temptation and buy something to eat in the store that I shouldn't. I stuck to my guns and told myself that I can do this thing.
When I got home, I still put strawberries in my muscle milk with ice to make a smoothie. I'm not perfect. I think I'm too mean right now to feel guilty. Maybe tomorrow, but those strawberries were the last of the quart I brought earlier in the week before I knew my surgery day. I know I'm rationalizing but hey I need the energy. (the violin plays on)
I have to start thinking about the surgery and the hospital. I'm not prepared; I honestly thought I would have another month; however, I'm glad it's working out this way. I keep thinking that 10 days of torture is better than 14 days. The nutritionist said that headaches, cravings, and delusions about food were normal during the first few days. I keep thinking about ribs which is weird because ribs aren't my favorite food. But to be honest I think about food in general. I also want to cuss out my ex. He hasn't done anything recently, but ( just on general princible )I want to tell him all the things I have been too Christian to say. Actually, I think I'd better hang with myself this weekend if I still want friends after this ordeal. Everyone is so annoying!
BTW, the strawberries with ice in vanilla muscle milk is definately a keeper. Oh, and lemon in hot water really does help with the hunger pangs.