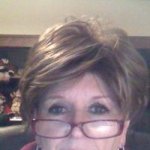 Hello all you fellow VGSers. How are ya all doing today? I am sitting here at the computer, killing a few minutes before I have to get on the road to see my doctor for my 4 month post op check up. So far, I think I am doing GREAT! I feel good, I have lots of energy (well most days) and Love, Love, LOVE the way my weight is dropping! I am now down 83 pounds since my surgery on June 18! It seems absolutely amazing to me that I could have lost that much! I love it that the size clothes I am wearing is also dropping. If you read any of my posts shortly after my surgery, even when I hadd lost 30-40 pounds, I was still wearing the same size clothes, and I was wondering if my scale was really weighing me correctly, or if I had lost all that weight off my fingers and toes! Most recently I purchased (and am wearing) size 12 jeans. I only have the one pair of Size 12s, so I will most likely wear them out by the time I get to size 10, cause I wear them every day, and wash them every night before bed! I can't bear to wear any of my 14s!
I recently experienced a stall, for over a month! I would gain a pound, lose a pound, gain 1 1/2 pounds, lose a pound, gain, lose, gain, lose, etc. So I started drinking my protein drink on a regular basis, and have tried REALLY hard to eat the way I know I should, instead of cheating with little bites of empty calorie foods. And the weight loss has resumed and is now more regular. I lose like a pound every two to three days, so I lose about 2 and a half pounds a week. I still have 25-30 pounds to lose (maybe 35-40 depending on how I look when I get to my original goal). And I am content to do it at 2 and a half pounds a week.
Well, have to get dressed to see the doctor. Hope you are all having a wonderful day!