4 Month Post Op Doctor's Visit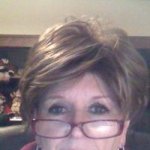 Well, I have to say, the post op doctor's visit was ...... well, it was different. Since I had my surgery in Mexico, and paid for it myself, there have been NO post op visits with the surgeon. His office did call me once, and I talked with his staff person about my exercising, but haven't seen a doctor since the week after my surgery. (I was running a fever for a few days starting on day 4 after my surgery. So went to see my PCP at home, and get on an antibiotic. He couldn't find the source of the infection, but after $500 worth of lab and x-ray put me on an antibiotic, and the problem was resolved. Then I flew back to California to go back to work, and haven't see any physician since.) My PCP told me when I saw him at four days post op that I should have a cholesterol level done in 2-3 months, to determine if I needed to go back on my anti-cholesterol medication. So I finally found a physician I felt comfortable with and made an appointment. (BTW, WHO KNEW IT WOULD TAKE ME 2 MONTHS TO GET IN TO SEE A DOCTOR FOR A NON EMERGENCY APPOINTMENT?)
But this past Tuesday morning I hauled my rear end out of bed at 6:00 AM (I am NOT a morning person!!!), showered, did the hair and makeup thing and took my fasting body to the doctor. I came prepared with a list of my current medications (all two of them!), a copy of my op report for her to put in my chart, a copy of my weight loss chart to show that I have been losing, a list of questions, etc. And guess what I forgot? MY INSURANCE CARD!!! How stupid can I be, I mean, REALLY! Since they wouldn't see me without it, or without my offering to pay for the entire appointment IN CASH, I turned around and drove the 15 miles back to my apartment and rumaged around and found the card. Drive back to the doctor's office, and wait.
Finally got past the waiting room, got weighed (OH HAPPY DAY! 170 lbs!) and in to see the doctor. After all the BP and Temperature, pulse, talk about the surgery, etc, she asked me "now what is your plan when you reach your goal, especially if you can't stop losing weght?"
Wow! Talk about a profound question!!! I hadn't even thought about that scenario! I mean, I have always, Always, ALWAYS been the fat girl, never the one who was TOO skinny! What do I do if I am at goal and still loosing? I didn't have an answer for her, and thought about it all day after the appointment. I finally came up with the answer. I will switch from Venti SKINNY Iced Carmel Machiatos at Starbucks to Regulars! I know, it's not that funny, but hey, like I said, that has NEVER been the problem before! I simply can't wrap my mind around the problem of what if I lose to much, or can't quit losing. I guess I will have to start eating empty calories again if that happens. No, really, I guess I will add another protein drink to my diet, or something, or something like that. But hey, that would be a wonderful problem in my book!
Anyway, after the appointment concluded, I went to the lab and had 9, Yep that's right, NINE tubes of blood drawn, and went on my merry way. Am still mulling over her question. I am 20 pounds from goal, so I guess it is one that I need to give some thought to, and maybe make a plan in case to much weight loss is a problem. (Again, five days after the appointment, I STILL can't wrap my head around loosing to much weight!) For years, whenever my (fat) friends and I would talk about somebody who had an eating disorder (loosing too much, Not to little) we would jokingly say "I just want to be bulimic (or anorexic) till I get down to 20 or 30 pounds BELOW my ideal weight, then I will eat my way back up to perfect!" And we would laugh and laugh, as we sat there eating our calorie laden munchies! But now, comtemplating it as a REAL problem blows my mind.
So anyway, that is my post op visit in a nutshell. I am still waiting to get my blood work results. But am thankful every day for my sleeve and the wonderful results I have had so far post op! Thanks to each of you who have posted problems, fears, joys, NSVs etc, as you encourage me daily, help me to continue on this path, and light the way with your experiences for those of us who are right behind you in our journey! Have a GREAT weekend. Later.......