5K Walk for Breast Cancer and Band Surgery

Entry posted by Jim1967 ·
455 views
This past Week or so has indeed been a busy one. Last Saturday (9/14) Kelli and I along with our friends participated in 5K Walk for Breast Cancer Awareness. Walking a 5K is pretty much a breeze for me...or so I thought. I finished no problem but I did learn along the way that walking a 5K on the public streets is not the same as walking a track or a treadmill. I did end up finishing with a pretty decent time of slightly over an hour. We had a great time and it was for a good cause. We were walking in honor of our friends Mom who had passed roughly 8 months ago.
We called our team Bosom Buddies and on the back we had his Mom's initials.
Almost to the finish line...styling in my pink shirt..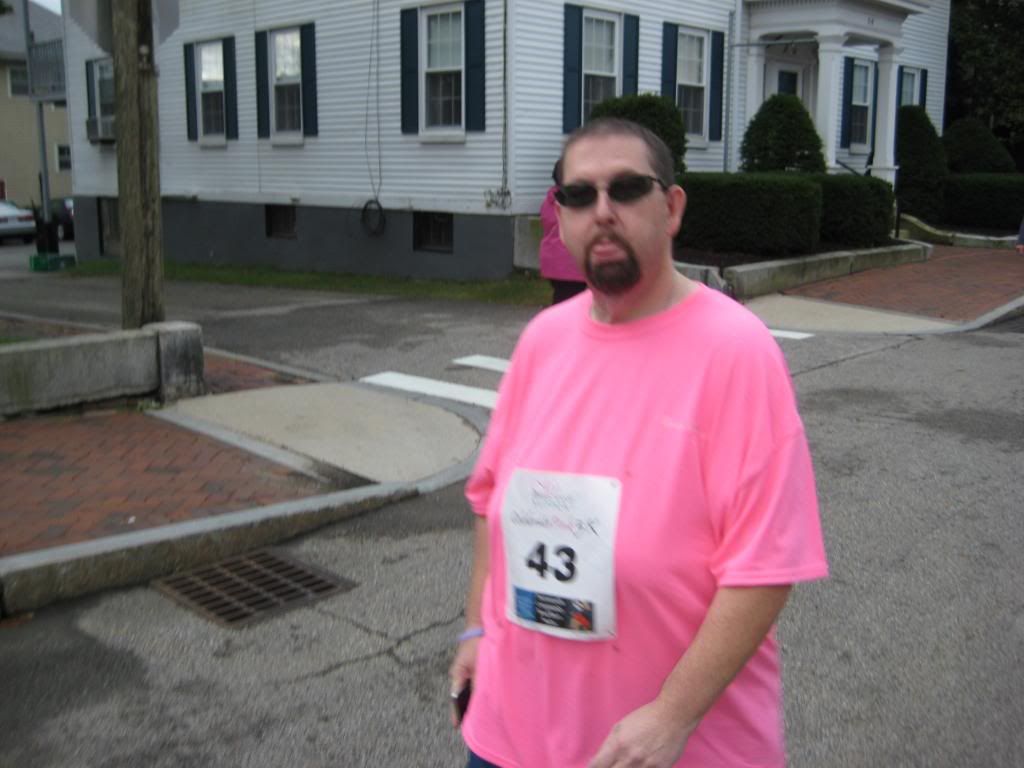 Kelli (knick1016) and I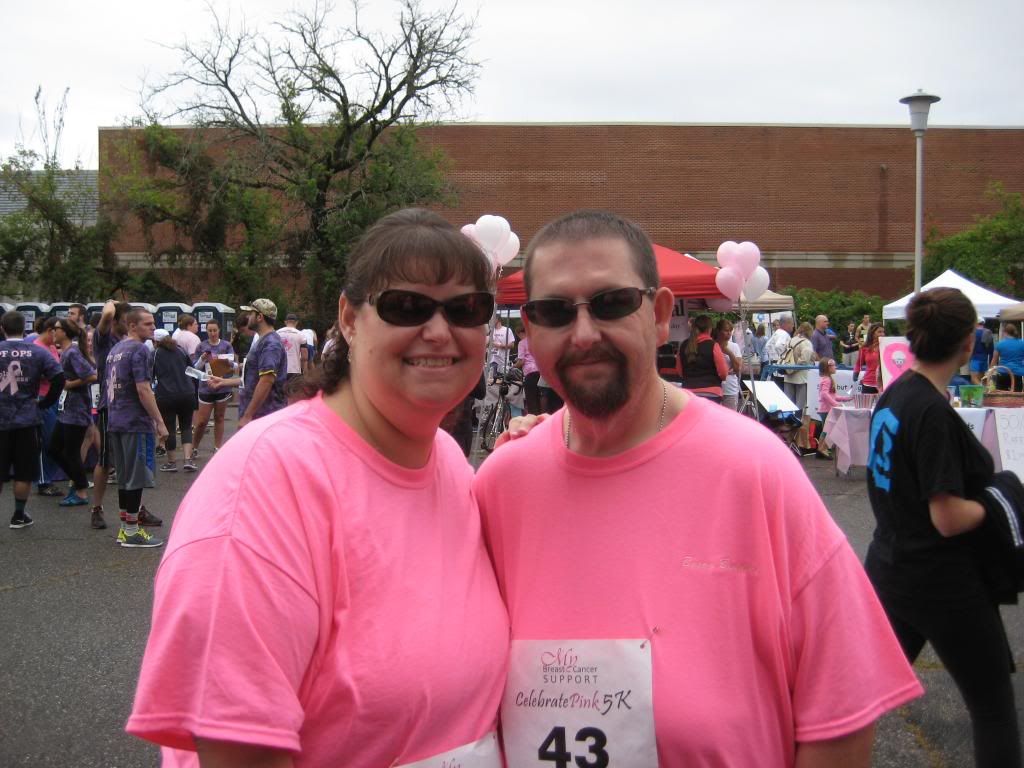 Finish line!!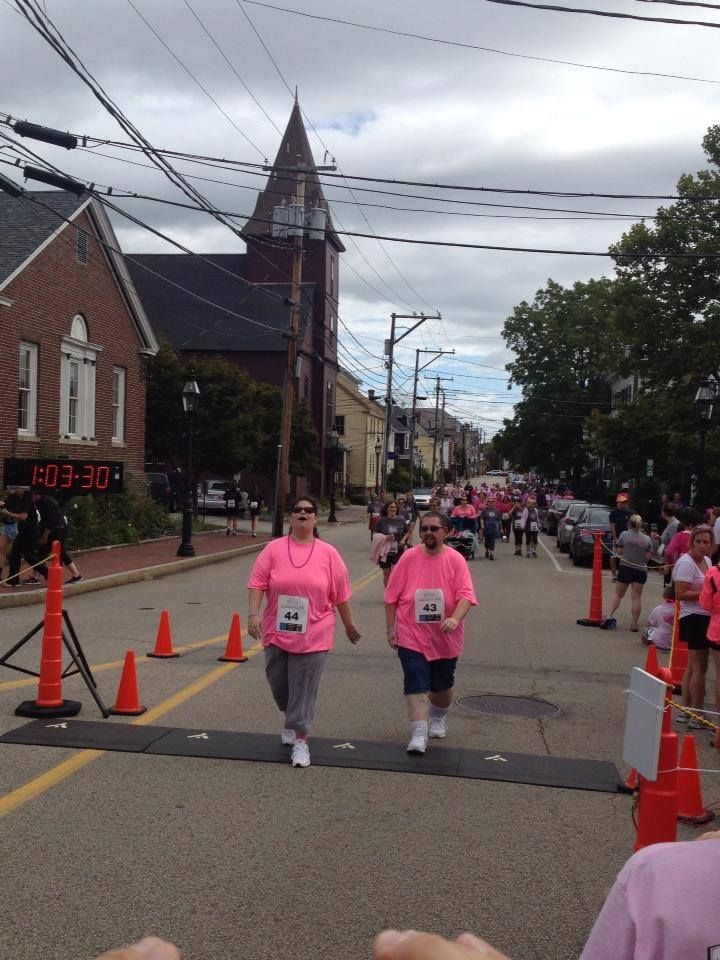 Sunday was busy day as well between Laundry, Grocery shopping day to day stuff. Kelli had band surgery Monday. She got the Realize band. She was in surgery for about an hour and everything went great. As with all patients she stayed over night at the hospital and came home on Tuesday afternoon. She is on the mend but is dealing with the usual gas cramps and fighting some nausea today. I am excited for her as her journey is just beginning and she is inspiring me to keep on keeping on....
I am sure she will post in a day or so if she hasn't already. Her screen name is knick1016