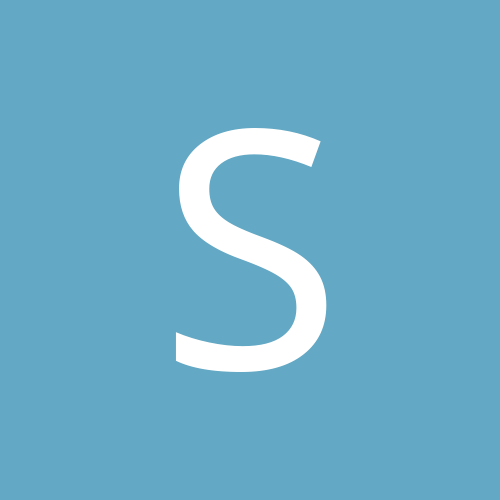 sleeveee
Gastric Sleeve Patients
Content Count

74

Joined

Last visited
Alex Brecher

reacted to a post in a topic:

NY - NYC/Long Island

Hi Lisa, I can look into the Plainview Library for us. It also has many meeting rooms. What do I tell them about our group to see if we "qualify?" How do I describe us and what do I tell them we are looking for in terms of space, time, etc.?? Let me know if you want me to pursue it there.... Great handout. Happy Spring to all!

liannatx

reacted to a post in a topic:

Amazed at the damage the lap did...

VSGAnn2014

reacted to a post in a topic:

Amazed at the damage the lap did...

I didn't know. What showed up on the barium swallow test (that was just done as an annual exam) was that I had pseudo-achalasia (from what I understand, that is a stretching of the esophagus and is associated with motility issues with food moving from the esophagus to the stomach.) As far as the band and it being embedded in my stomach and liver and me having lots of scar tissue and inflammation, I was totally asymptomatic. We only knew when the surgeon went in to do a revision surgery from the band to the sleeve. That is what he found.... I was soooo disappointed, when I awoke from surgery, to learn that the sleeve procedure wasn't able to be done. But, now I am glad to wait the four to six months for the organ healing to be complete.

I saw my surgeon yesterday. I got a few answers to some of my questions. He does not think the stomach and liver issues will recur now that the band has been removed. He said the band the underlying cause of the problems. I'm going to take Famotidine to help with the inflammation. I'm also going to try to increase my consumption of omega-3 rich foods. We won't exactly know or be able to test for healing.... We won't know exactly what we'll find until we go in for the sleeve procedure again. But, the surgeon said that statistically and from what he's encountered, 4-6 months is a reasonable time to allow for healing.

gail10

reacted to a post in a topic:

Amazed at the damage the lap did...

There is no malabsorption with the band or the sleeve. They are both restrictive procedures, but the sleeve has gained favor over the band of late. Still, if the band is working for you, stick with it. I had no problems for three years and my weight loss went well. And, BTW, I followed the band guidelines to a T and had no negative symptoms. Yes, I will get the sleeve in time because now the band is out. I'm left on my own where I typically lose and regain the weight I lost, plus more. I hope these four to six months will be different. Today I'm doing somewhat better. I took a walk outside as I have been doing daily. I'm improving with the walking. My pace is slowly coming back to where I had been. Some days are a bit of a setback, but then I make a comeback. Recovery is not linear. I go back to the surgeon tomorrow. I just hope that the issues I had with my stomach and liver can't re-occur. I'm going to ask him about that, and more. Best to you and your husband. ~~ Barbara

Yes, Gail10, it's daunting. If I get any answers that may help you, I'll post them here. Meanwhile, don't let them give you too much of a fill. Throwing up is not good for your gastro-intestinal tract, aside from being very uncomfortable. Just follow the food and drink instructions to the word. That is all in your best interest and you'll be doing all you can do that is within your control. We cannot control the adhesions or scar tissue, or inflammation that the band may cause in some people. Just so you know, a woman who had her band placed on the same day and by the same surgeon as I did in 2011 got her band revised to the sleeve last July, with no problems whatsoever and in a single surgery. Each of our bodies are different.

So very sorry to hear about your lap band issues. I had no idea these complications were even possible. I wish you a full and complete healing. I have several questions for my surgeon when I see him for my post-op visit this week. If you know the answers to any of my questions, please let me know. Many thanks. Can the stomach and liver re-attach (i.e., can there be a recurrence) now that the band has been removed, or not? I had no symptoms of pain or reflux to let me know there was even a problem, so how will I know when my stomach and liver have healed, as I hope they will.... Are there any medications or is there any nutritional advice to help heal my stomach and liver? Why didn't the adhesions and inflammation show up on any of the pre-op tests that I had done? (The endoscopy, the barium swallow, the abdominal sonogram, etc.) How common is what was found with my liver and stomach attached to the band?

I had my surgery this past Monday, March 16th. It was SUPPOSED to be the removal of the lap band and then I was to have the sleeve at the same time. As it turns out, I only had the lap band removed. I have to wait the familiar four to six months for the sleeve. I had extensive abdominal adhesions and the lap band was embedded in my liver and around my stomach. My surgeon thought it best NOT to do the sleeve at the same time. He prefers to wait until the stomach and liver can heal a bit. I was (and am) so disappointed to need another surgery.... I had no symptoms, no reflux, no vomiting, no food intolerances apart from the ordinary foods that lap band patients are told to limit (bread, Pasta, etc. ) I started at over 360# and went down to 206 # with the band. Then I had to have Fluid removed due to esophageal issues (pseudoachalasia.) My weight went back up to around 270#. I have to be vigilant with my diet and exercise over the next four to six months. I DON'T want to re-gain all of my weight. I'm sort of grieving the surgery and not having had the sleeve performed. I'm not looking forward to surgery #3, apart from a hopeful outcome in terms of weight loss. The prep for surgery was difficult for me but, alas, I'll do what I have to do. More details to come after I see my surgeon for a follow-up visit on Tuesday, March 24th.

My revision from band to sleeve surgery was attempted this past Monday, March 16th. It was a colossal failure due to stomach inflammation from the lap band and the band being embedded into the both the stomach and the liver. The band was successfully removed, but the sleeve operation could not be performed at the same time (as planned.) I now need to wait 4-6 months for the inflammation to go down and for my insides to fully heal. I'm left with no surgical tool to assist me with weight loss. Still, I will try on my own and hope that the 4-6 months passes quickly so I can be safely sleeved. I don't know how often a situation such as mine occurs. I'd be interested to hear from others who may have faced similar obstacles to getting revision surgery, or to hear from others who may be familiar with this scenario. Thank you in advance for any feedback on my experience. And, I wish safe and successful surgical outcomes for all.

Tamsboyd

reacted to a post in a topic:

Surgery date March 16th, who's with me? ????

I'm having a lap band to sleeve revision tomorrow as well. Best wishes to you as your journey moves forward! I'm soooo ready too, been on full liquids and now clear liquids today. Eager to be on the other side of this surgery!

Jutami2: I am also scheduled for Monday 3/16 in Brooklyn NY. Best to you both pre and post op.

Sorry to hear about all that scar tissue. My surgeon mentioned that as a possibility for me. I've had the band since March 2011. Glad the surgery part is over for you. Now on to the healing phase.

I only have to do 5 days of pre-op full liquids and do the bowel prep the morning before. Still, I think I'm going to do 7 days of the full liquids....

I'm using Dr Gorecki on Brooklyn NY. Are u in NY City??