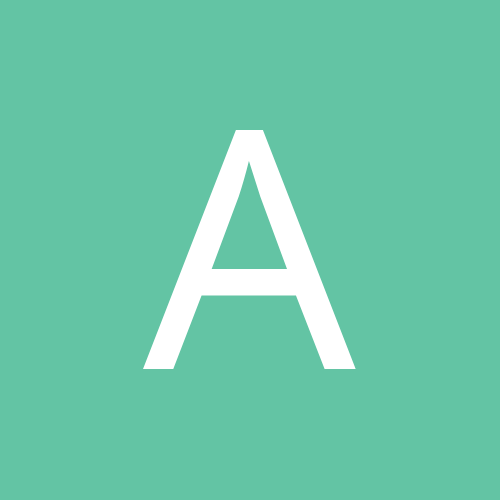 al0vely
Gastric Sleeve Patients
Content Count

157

Joined

Last visited
Everything posted by al0vely
At my WLS they say use cups - not weight.

I had something similar happen - and it took 3 days for the pain to be gone. The doctor said there is a stitch that was pulled - which is why they have weight restrictions.

It is hard to understand the expectations of instant surgery to goal weights. How fast did you put the weight on? Does your surgeons office say it will be instant? Follow the plan you were given and enjoy the results. SMH

Same problem ... I was horrified when I got home from surgery and weighed more than before surgery. It took almost the first week to get rid of that weight. I am following my plan and lose slower than what many post but I am losing around 2 -3 pounds a week ... which is OK with me.

Are you saying you don't measure? My program recommends measuring for life. I use measuring cups and spoons. Currently I am on 3 ounces of food per meal which for me is 1/4 cup plus 1 ounce in a shot glass.

Same here ... annoying. I guess someone fixed aka broke something with app with an update.

I use baritastic - it also tracks calories, protein, steps, etc.

Congrats on your surgery.

Do what is best for your peace of mind. Don't share with negative people - the struggle is real after the surgery IMO and you need to be able to focus on recovery and success not defending yourself. I told my BF, daughter, and older sister only. I skipped my mom, sister , and brother plus all others. I failed with the band and told very few about it and want my sleeve to work. I will be at 4 weeks tomorrow and 1 month by the end of the week. I have lost 16 pounds since surgery and 50 for the year - I'll take it because it is progress for me. Good luck to you!

You can't stay on purée forever / until you get more PTO. With my plan the purée is week 2-4 then on to the next. The whole plan is laid out with self progression without the follow up Visits first. If I were you and following the volumes to eat I would progress myself and ask for forgiveness later from the nut. Their job is to encourage and help steer you not derail your progress. Follow the nutritional plan by the time line and you should be OK.

Just note the difference between the 2 scales and add 4 pounds to what you weigh at home. Mine is the opposite- home scale is 2 pounds heavier than doctor.

You look great - congrats

I bought the genepro at the suggestion of my daughter but have not used it yet. So far I am able to get the premier shakes down but think I will need something when I go to 1 shake a day in a few weeks.

I had my surgery on 11/13 and my premier protein drink is done in 20-30 minutes. I just like to get it over with - it is most important for me to get it down period. I will be glad when I get down to 1 a day and then none - which will be a while.

You will be fine - drink drink drink that is what I did. Try to keep busy doing something so you don't think about food.

Good luck on your surgery. I had my lap band removed and got the sleeve on 11/13. Doing good so far - enjoying my time off work as I took the full 6 weeks. I am down 15 pounds since surgery - not getting much exercise in yet.

I removed a bag of trash from my kitchen trash can and it was below the 20 pound weight restriction. I still managed to pull something and have been having pain from the big incision area when walking since then. I am hoping this is something that will cure itself in a couple of days. Very mad at myself because I have been getting around great and feel this is a setback for me. Anyone else had anything similar happen? If so how long until it was better?

I had my surgery on Nov 13th - so I am 2.5 weeks out.

Take the most time you possibly can - once you commit to going back you are stuck. I am taking 6 weeks because I have 13 weeks in my sick bank and will retire in 18 months which I must use or lose. I am at one week today and left my house for the first time today because I wasn't supposed to drive for a week. I feel like I could go back tomorrow if I had to and I am 60 years old.

Those are some big numbers - congrats to you!

My weight was 8 pounds higher when I got home from the hospital than it was before I went. Today I am 2 pounds less than my before surgery weight.

I am feeling good - out of the house today for the first time. PCP visit to follow up to surgery today. I took the abdominal band off yesterday but had to put it back on - going to need the support for a while. 1 week out and I think the swelling is going away.