Content Count

22

Joined

Last visited
About Melissa Vergiels
Rank

Intermediate Member


Birthday

08/26/1976
Contact Methods
Website URL

https://melissavergiels.podia.com/
About Me
Biography

Almost a decade at healthy weight, I'm here to help accelerate your transformation after having weight-loss surgery.

Gender
Interests

travel, writing and personal development

Occupation
City
State
Zip Code
Updated: 2021
I love looking back and reading my past perspective.  At 3 years post op I thought I was a success.  I exercised, ate small and wore a size 4.  But I was living life reckless and rebellious.   It took several more years to actually figure out how to live the intentional life I have always dreamed of.  So now that I have a boat load of degrees and years of experience, I have a trademark pending coaching program that has a 12 month curriculum for women who have had weight loss surgery who are serious about using their new weight loss surgery tool as a step towards their total package transformation.  I even created a very small scale version community so we have a safe space of like minded women.  If you are that person that is searching for a total package transformation, or it at least sounds intriguing, schedule a discovery call, I'd love to talk to you.
  
2014 post: I am the fat kid, the over eater, the emotional eater, the foodie, the genetically disabled obese person that you read about or perhaps are too. My mom is obese and after a few years of consistent health issues (stroke, insulin dependent, neuropathy, oxygen, sleep apnea, etc.), frankly she scared the crap out of me because I could see myself following her path. It was time to break the genetic chain and do something life changing. Anyone reading this is sure to understand that a life time of obesity includes trying every diet under the sun, every miracle pill and exercise so there is no need to discuss my hundreds, if not thousands previous life changing attempts. I knew all the right exercises, and worked out often. I knew all the right foods to eat and ate healthy 90% of the time. I knew in my heart all I needed was this surgery, which gave me the fresh start I was in need of to live a healthy life.

While my BMI displayed obesity, my health insurance was not in favor of this surgery. They set up so many obstacles to jump through that I would have been out of thousands of dollars and not even guaranteed coverage so I decided to bypass my insurance and get financed through medicalloans.com. Yes it was an additional $400 a month bill but it was worth it. I didn't realize it at the time, but I was clearly eating and drinking over $400 a month pre surgery because I really didn't feel the burden.

BariatricPal is a much needed community in my opinion. Even 3 years post op I have issues, battles, and victories that I cannot share with people who do not want to share or can't understand how this surgery is life changing. With that said, I am hear to learn and share and continue my new life!

Weight on Day of Surgery:
238 lbs
Surgery Status:
Post Surgery
First Dr. Visit:
04/30/2011
Surgery Funding:
Financed
Melissa Vergiels's Bariatric Surgeon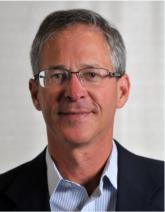 DR. MARK PLEATMAN
43494 Woodward Ave., Suite 202
Bloomfield Hills, Michigan 48302