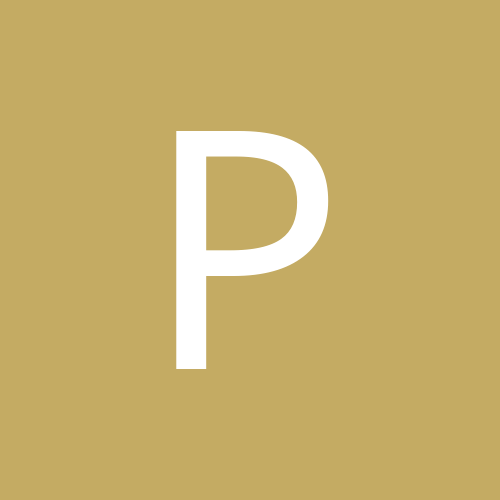 Content Count

222

Joined

Last visited
Everything posted by Paigey
This is the doctor I've chosen. He seems like he really knows what he's talking about and speaks to his patients like they are real people. He says that obesity is a disease and should be treated as such. After my seminar, for the first time, I actually felt like I had hope. Has anyone else had experience with Dr. Gorjala?

It took me a minute to find it again, but see if this link works: http://www.lapbandtalk.com/topic/116900-georgia-lapbanders/

I've noticed there are a lot of us from Georgia, specifically metro Atlanta. I was thinking it might be good if we all found each other in one thread and maybe make some LAP-BAND® buddies that we could actually reach out to. My name is Paige and I live in Stockbridge, GA. I'm a 41 year old single mother to a beautiful 23 year old daughter and two handsome sons(18 and 13 years old). I was skinny most of my life, then I hit 35 and it's been a landslide of fat since then. I've watched in horror as I've gone from size 6 to a size 20 in just six years. My surgeon is Dr. Gorjala and he operates out of Southern Regional Hospital. I chose him and his staff, not only because I have heard good things about him/them, but because they have a satellite facility about 15 minutes from where I work and I'll eventually be able to get my fills there on my lunch hour. My LAP-BAND® journey has already been a complete year, beginning with my first seminar last September. It's been a long and bumpy road, but I'm almost there now. I'm really excited and can't wait to finally have some accountability as far as my eating habits go.

It's been so long since I've posted. I am not sure if the other ladies are still around, but I'd like to try to get a little more active. I've been slack about going to my support group meetings, but I did go to one this month. I also signed up for the Fall Fashion Show. I hope everyone is doing well!

It's been a while since I've posted. My life has changed so much since I had my surgery. I am currently down to 172 lbs! I no longer have to shop in the plus size department, I have more energy, came off of all medications and have a much better social life. Before, I was just too embarrassed to go out in public or hang around with my old friends and I was so tired all the time. Dr. Gorjala's office has definitely been a positive influence on my entire life.

Lol, I don't know why this thread didn't come up in my first search about this topic. Now I feel silly for bringing up that old one. This one is just the one I needed.

Dredging up an old topic.... I didn't really see an answer for why this happens, so I thought I'd bring it up again for a fresh perspective. I'm on my third fill, but it didn't just happen with the last one. It actually started right after the first one. Anyway, my band is ridiculously tight in the mornings, it loosens up a little by lunch and I am able to do shakes or soups, but it's not until dinner time that I can eat anything with real substance. Does anyone know the reason for this? Is it something that usually evens out or is it just how the band works on some people?

I am almost 4 months into having my band and I still can only do shakes in the morning, mushies or Soup for lunch and a small healthy dinner. Not because it's what my doctor ordered for me, but because my band is so dang tight in the early parts of the day. Anyway, I was worried about nutrition, but getting burned out on my shakes with fat free milk and started looking for other options. The best thing I've come up with is mixing about half a cup of ice, two cups of orange juice and a big scoop of vanilla flavored Protein mix. It tastes sooooo good. Just like a Pushup™!

Just checking in to see how everyone is doing! I had my third fill today and couldn't be any happier with my progress. I am finally in "onederland"!

Mine took about 3 hours. I talked with the psychiatrist for about an hour and then took a really long test that asked hundreds of questions.

I propped pillows behind my back so I could sit up and sleep comfortably. I also took all of my pain medication and phenergan because they helped me sleep much better.

I have it all the time, but I don't know exactly what it is.

If your doctor prescribes you a statin drug, be very vigilent for any side-effects. Zocor literally attacked my body in every way from the day after I began taking it. All I could do was sleep and hurt. I took myself off of them and within two weeks was feeling almost normal. I later started taking a multi Vitamin from Centrum called Centrum Cardio that seemed to help, but I am not sure how it work with the band.

Hey! It's nice to see another patient of Dr. Gorjala's! Don't you just love them! I am really happy with him and his entire staff. As of today, including my pre-op diet, I've lost 27 lbs. I got my first fill on 10/21, so I hope to continue losing at a good pace. We also started a GA Lapbanders thread if you want to come over there: http://www.lapbandtalk.com/f15/georgia-lapbanders-121897/

My sleep study showed 43 apnea episodes an hour. I never got a cpap and the only time I've used one was during my sleep study. I was asked if I brought a cpap to the hospital when I had my surgery, but once I told them I never bought one, it was blown off and nothing else was said about it. Hopefully, your doctor won't make this a big issue either.

Find out the reason they are not approving. It might be something simple like some test results were left out or co-morbidity documentation wasn't presented. You can also have your surgeons office call the insurance and go to bat for you. I think a lot of people here have had to appeal to get lap band surgery approved.

Hang in there. It took me a good two weeks before I started feeling better. I couldn't even keep anything down until 6 days post-op, so just be patient.

All of those tests are pretty standard for most of us. Some of the extras depend on your surgeon or your insurance requirements.

I agree about the hangover being different. I didn't feel vomitous, but the headache was worse than most hangovers I've had and it lasted a couple of days. I only had two glasses of white wine. I used to be an every single day kind of drinker. I didn't get hammered, but I liked my little buzz after a stressful day at work. Cutting out the booze was one of the things I worried about. A lot. You'd be surprised though. It was a lot easier than I ever anticipated.

I know there are going to be fluctuations based on what I've eaten and exercising, so I usually just weigh myself once a week.

I have UHC and my BMI was under 40. I had to do a six month doctor supervised diet in addition to having two co-morbidities. The co-morbidities were severe sleep apnea and acid reflux. They also required 5 years of documented obesity, and of course all the other tests that the surgeons office required. The time Dr. Gorjala's office submitted my package to the official go-ahead for surgery was about 2-3 weeks.

You would not believe how much difference a little exercise makes. When I first went back to my doctor after my surgery, I was amazed at how much weight I'd lost. Then the following week, I went back to work and was on mushies and noticed I'd gained about 5 lbs back. I started stopping at my local park on the way home from work and just did one walking lap around their fitness trail. I immediately started losing again. Not a lot, but enough that I've noticed a difference.

Today was the first day I was able to eat anything after my fill on Thursday. I made meatballs and sauce for meatball sandwiches for my family. I ate two meatballs and was pretty full, so I guess it really does just vary from person to person.

I got thrush too. My doctor gave me a prescription and it cleared up in a few days.

So far, I really like the Unjury best. I hate the premixed shakes of any variety.