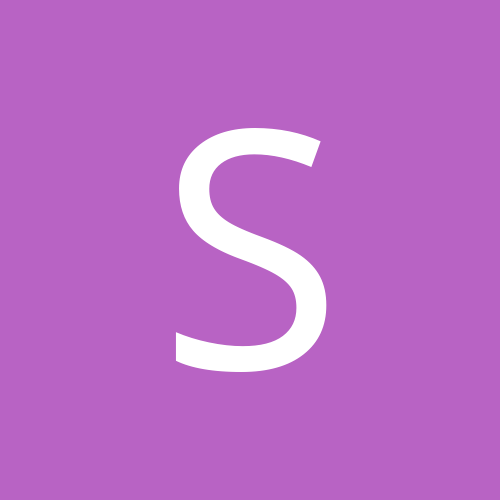 Content Count

6

Joined

Last visited
About sue419
Rank

Newbie


Birthday

04/19/1965
About Me
Occupation
City
State
Zip Code
sandiburn

reacted to a post in a topic:

I feel like I am starting over

Oh my God, this could have been written by me!!!!! I feel the same way. I had my surgery 10/2009 and my weight is slowly creeping back - I say slowly but honestly I feel like it did overnight. I still get my adjustments every few months but the last year I kinda lost all my willpower and started eating things I havent touched in 2 years. Now I will be happy to go back to where I left off at 168..........now I am 30 pounds heavier (but still 75 pounds lighter pre-surgery) maybe together, we can do this!!!!!!!! Good luck!!!!!

Yay, my insurance approved my surgery two days ago and I am scheduled for October 21st......cant wait.......now the "what ifs" are seeping in...like what if i dont lose weight??!! My brother got banded in January and honestly he lost more weight on the pre-op diet than he has in the past 9 months of banding....and that frightens me.....although I do not think he is following and kind of diet...I think he may have just cut down on portions....very scarey...I do tell him that he really cannot say the lap band does not work, because he is not working for the lapband......I really hope I can practice what I preach.......wish me luck!!!!!!!

Hi my name is Sue and I am scheduled for surgery OCtober 22nd and I cannot wait....I just joined a local gym and am trying to build a routine.........I have been battling with a decision on either lap band or GBP and I really think I am going with the lapband.....particularly because I am already anemic and don't want to anticipate any unforseen problems......did anyone here also consider the GBP and got the lapband instead? if so, what made you decide lapband over GBP?? I kinda cant't get past the fast weightloss with the GBP, although I know the lapband is a much "healthier" approach......but sometimes I cannot get past wanting to see quicker results.......did anyone else feel this way???