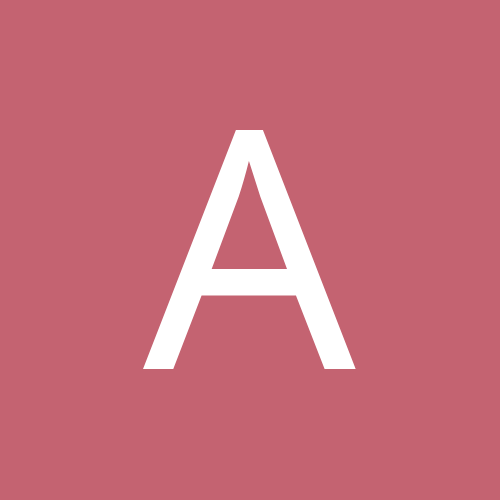 Amy Elizabeth
LAP-BAND Patients
Content Count

86

Joined

Last visited
Everything posted by Amy Elizabeth
Yes, the very beginning with the band was the hardest part. You don't have any restriction yet because there is no Fluid in the band so you're HUNGRY and not eating much! Hang in there! This too shall pass!! In the mean time, keep the fluid foods coming. Slim Fast was my friend. As soon as I got to mushy I started making spaghetti sauce (meat and all) and just blending the heck out of it in a blender, noodles and all. It was like a Protein filled tomato soup. It really helped. I also made a spicy tortilla soup while I was on the liquid phase that I blended and strained. It made me feel like I was eating something. . Once this passes you'll be back to eating pretty big portions (or at least I was) until I had my band adjusted correctly. It took me 6 months to get to my sweet spot so don't give up!!!

That's was a large unfill!! I was unfilled from 8 ccs to 7 ccs and 2 weeks later I was back for another 1/2 cc. . . I can see why you are frustrated. Once the band is adjusted correctly everything works like it should. I'm still trying to find that 'sweet spot' but I"m not giving up. I don't understand why anyone's doctor would make them feel bad!! That sucks!!!! It's not like a lot of us have high self esteem to begin with! (At least I don't) Is there another doc in the area you could switch to? My Doctor is VERY supportive and actually did one of my fills because my port is so hard to get. He's a great guy. You need that kind of relationship with your doc if you can get it!! It helps with moral as we struggle to get adjusted correctly! I hope the adjustment you had went well!!! Hang in there! !

I've found that exercise and stretching help a bit. But once it starts it stays hurting until I get to a heating pad. Then it lets up for 30 to 40 minutes and starts again. Tonight when I went to the gym I could barely walk in but I managed to do my whole workout with only a bit of discomfort in the beginning. Think I may start swimming. That seems like it'd stretch everything in there in a good way. I'm pretty discouraged about this. I hate to think that I did all this to get healthy and be more active and then end up in pain for the rest of my life from the scar tissue.

It was the Doctor's nurse that examined me. (She's the one that does the fills and such) She told me it would eventually go away but it just seems to get worse and everything i read on the internet makes me worry that it'll never go away. lol (Google is a dangerous thing). She said eventually I would feel a strong burning sensation and that it would loosen after that. (Which is when the adhesion that has evidently formed would be letting go. . .) I've been stretching hoping to get there faster but so far no luck.

I'm not sure but I would worry about a slipped band. I've heard those hurt. .. you might want to call your doctor in the morning if it is still hurting!! Hang in there!!! Keep us posted!

I'm pretty sure this was my biggest complaint last week!! CONSTANT HUNGER!!! I wasn't sure if it was hunger pains or gas pains that I was suffering through. I made some really runny potato Soup and that helped fill me up. I'm still on liquids now but have started eating things like spaghetti REALLY blended into Spaghetti soup. (very low amount of noodles in there, really really soupy) It's yummy and it helped. My biggest complaint is everything I could eat was sweet!!! I was so sick of sweet food that first week that I was about to scream!! Now I'm happy with my runny potato soup and spaghetti soup. lol. Hang in there, it'll get better! I can't imagine how much I'm going to love the mushy phase coming up!

Hang in there clcort!! I know it gets better!!! I'm not having the same problems you are but I have noticed I have some intollerance to milk and orange juice and they both make pretty sick to my stomach. I make it almost 3/4 of the way through the day now without any pain medicine and I've been able to sleep in my bed for the last two nights!!! Those are big steps I think!!!! I'm pretty sure it gets back to feeling normal!! Otherwise no one would have told us to do it!

Good luck everyone!!!! I'm ready for the 31st to hurry up and get here!! I really wish my surgery was tomorrow!! I'm ready to be not hungry!!! (Clear liquid diets stink!!!)

Well I'm replacing two meals a day with either slim fast/ ensure, or a Protein shake (vanilla in chocolate milk, sooooo yummy) and I made a big pot of tortilla soup with Beans, been blending the fool out of it and then straining it. I'm not a sweet fan so the craving for 'food' was strong until I started adding the soup in. It is really low fat, low cal, high in protein so I didn't feel too bad. . . I have to start a clear liquid only on Sunday and Monday. I have no idea how I'm going to manage that!! But I'm taking this one day at a time!

I'm getting a little nervous too. I was able to ignore the impending surgery date (March 31st) until today, when I started my week long liquid diet. . .I keep telling myself it will be as easy as my gall bladder surgery!!! Here's hoping!!! Just wanted to let you know you aren't alone. I worry for my 3 year old too! I was signing the consent forms yesterday and about 10 pages in I got a bit panicky, so I skimmed the risks (since I'd already read them prior to deciding to do this) instead of reading them again in detail. Helped! lol.