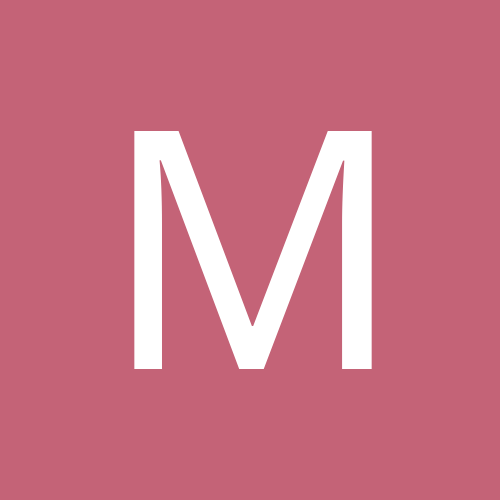 Misfortune
LAP-BAND Patients
Content Count

104

Joined

Last visited
About Misfortune
Rank

Expert Member


Birthday

06/27/1969
Research... Every complication on here.. and make your decision.. Don't just listent to one or two people... And whatever your decision.. Goodluck!

I have posted in complications already, and my story happened 2 yrs. ago and I still hear horror stories of Betancourt, but don,t forget that the Dr."s that leave Betancourt also start their own hospitals.. "Haucuz." It is not only Andreas... It is his physicians.. (rather what they want to call Physicians).. I was on life support and had a infection , I had to get my ribs removed.. I would have died... It is so hard to find other Doctors in the U.S. to have anything to do with you after complications from Mexico.. I had one Doctor ask me to leave his office give me my money back and respound "This is just the beginning of your problems." All I can tell you guys to do is keep searching for the right Doc. and Pray... Some wonderful Doctor will help you and do the right thing. I had to keep my infection for a while and they kept giving me antibiotics and they call it "packing" the wound.. No help.. They finally had to go in and remove my ribs... I hope this helped some .. If you have anyother questions. Please ask I will do the best I can to answer..

As for "sueing" it is possible.. But very very hard, and if you look up your doctor.. Alot of them have a address in the US.. Which means u can sue.. They have this address to do the same. To make sure they can get their money if necessary. I was told that it is possible and there has already been lawsuits done. But as for me... I couldnt find a attorney to touch it.. so goodluck and if you do find out something that I dont know... please share..: )

Well first off, I want to tell you "sorry", and I hope you get better...And BEST of luck with the wonderful new baby on the way!!! And as for "Betancourt" and "Haucez"... We all make mistakes sometimes... And these two gentlemen have made many, and they are messing with many innocent peoples lives, and I feel it needs to stop! As for the lady that had a great experience.... Luck was on your side! My situation was much different and it affected not only me but my family! My post is on line and it is horrible .... Not only was there mistakes, but they also lied and ...ran out the back door when the Mexican and American Embassy showed up at the hospital. So if they have nothing to hide,, why run or lie... ????? I have'nt posted on here in a while and if you read my previous post I am not a bitter person, but I sincerly beleive that we should do our research more. And If you choose to go to a Dr. that has many complaints after you do your research... Hopefully Luck will be on your side! God Bless everyone.. And "Nataliesmommy" things will get better! And for the record, I am not here to "Bash" any Dr. or Mexico... All I am doing is sharing my experience, and hoping I will help someone of not making the mistake I made...

I havent been on here in a while, so I just read your post. I am sorry you both had a awful experience! I really wish there is omething we all could do to stop this! I just recently went through another major surgery last month due to the molding clinic. I have had 7 surgeries since May 2005, including the banding. I hope and pray this one will be it. Goodluck! And if you have any ideas please let me know... Thanks... Happy holidays!

I have recently discovered a wonderful food suppliment . I was told it does great things for hair loss. And it is a liquid and all natural, it is made from a fruit grown in the Himalayas. I am drinking it now , and not only is it good for your hair, skin and nails, it is a wonderful nutritional suppliment . It has 180 nutrients, gives you alot of energy. I have not felt this good since before my surgery and all the crazy things that happened to me. (look under complications) . I am back walking/jogging 3-5 mls a day. Going to the gym, and just over all getting back to my old self. I would not just recommend it for just hairloss. I recommend it for many things! Look it up under "Sibu Balance." And if you have anymore questions email me personally. I can tell you more great things i have heard. I honestly beleive it is a gift from God! It has been used in other countries for centuries to cure. Look it up it has great info.

If anyone got Bariatric surgery at this hospital, during Sept. 2004-April 2006, I just read something awful, that you should know. If so, please write me personally, and I will share my Info. because I dont want to say or solicit any names..

Thank you very much. I appreciate the info..

:help: I have a question, I know someone that went to have the lap-band put back on and due to the past procedures she had to much damage, so it was not done, but instead she said they had shortened or rather cut some of her intestine ?line, to be able to make it shorter so she would go to the bathroom more and it would take less time for digestion and she would lose weight. I have heard of something like this on tv. But didnt know what it is called, and is it Dangerous? Do you have any clue what I am talking about? If so could you please tell me what this procedure is called, so I can check it out I was curious if this was crap or not? Thank you so much...:help:

I am from Bowling Green, Ky. And was wondering if anyone on here has heard of Dr. Argotee in Paducah? He is at Lourds Pavillion?

Has anyone heard of this doc. And if so, what was your experience? :help:

You can by Nioxin at almost any beauty salon, but it is much cheaper if you know someone to buy it for you at a supply store. Someone with a liscense. And yes the is a kit you can buy with shampoo, vitamins, and therapy treatment. I suggest to use it all. I love It!

Gina, Give the Nioxin a chance.. It works great. I lost all my hair and after a couple weeks of using it, I could see and feel new hair. I have nothing but positive things to say about it. I have a full head of hair now, and even thicker, and I still use it. Goodluck and try to be positive.. : )

Well just thought i would tell you , I lost all of my hair! It was awful, Everytime I would wash my hair, hands full fell out! And yes you are correct, I felt the same way, I have surgery to look and feel beautiful, lol and my hair falls out! : ) Big ass, and no hair..(Boy God works in mysterious ways! ) Beautiful is on the inside..! The good news is, It does grow back.. I went to the hair club and let them do a treatment on me, it was funny, what little hair I had left they got in a Knot! Took them 3 hours to get it out and 3 people.. I told them finally just cut it !! I am going to be without hair there anyways with all the pulling.. So they did..Had to wear a cap from there on out. Then like I said it all eventually fell out. And to top it off after that episode, they wanted almost $2000.00 for a years worth of treatments..! WOW! So let me get back to the good news, as they were pulling and tugging on my hair, I was reading the ingredients. Found out how they treated, went to store and found Nioxin! MUch cheaper than 2000.00 and guess what after about 4 months all my hair was back!! It is still growing and I still use it.. But i recommend the Beginning package with all 3 steps and do what it says.. Vitamins and all.... So please dont be sad, you can get your hair back it might not be as beautiful or as thick,, but it does come back. And you want to hear something else funny, my hair grew back totally opposite of what it was,.. I had blonde straight hair! Now mind you straight as can be, would not hold a curl for more than 30 mins.. And now I have brown very wavy hair.. I use to say what I would do to just have a little curl!? And now I have it, : ) and dont know what to do with it.. : ) Goes to show,, we are never happy!! God Bless everyone, and to be honest about this . As I am writing this I am smiling thinking back how I paniced and how stupid I was thinking that my hair meant everything..! It is kinda sad but funny..Hair is on the surface and shoot I almost lost my life and was still not out of the woods at that time but sure was worried about my hair.. ! All I am saying is just "Be Happy!" Or atleast try your best and dont worry about the little things.. : ) Goodluck! And I hope this helps.. : )

Sarah, thanks.. Well I did contact a couple lawyers and they said they can not help me due to not having a liscence in that area. Yes you re correct about having continious procedures, so maybe I might still have time. I will check into that.. Good thinking! : ) I was not going to persue this but now I hear there are so many others out there, and I am paying for it financially and physically, while he is living it up , opening his own facility and still doing what he is doing. And like you said he has no intention on responding to me or he would have already..You know it is one thing to think about things, but when you hear it from others it seems to open your eyes a little more.. And yes I will continue to update anything I do find out.. Thanks again, and God Bless..