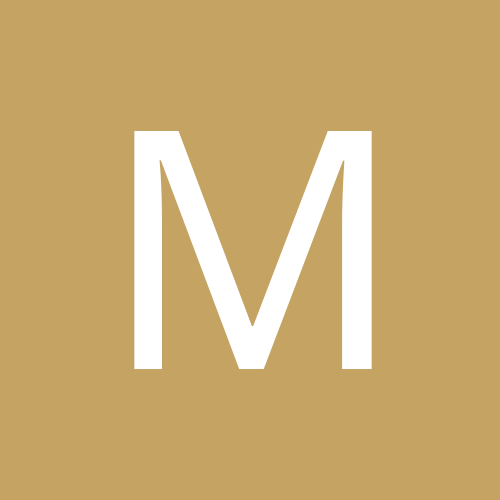 Mrs Husker
LAP-BAND Patients
Content Count

1,264

Joined

Last visited
Everything posted by Mrs Husker
I just found out that my band is ¾ of the way eroded into my stomach. I had no symptoms. Can't really say if I had lost restriction because I had been unfilled for about 2 years because of lung cancer. Well decided to start filling up and whoa and behold, I'm eroded. My doctor does all fills under flouro and saw the barium go over the band and not through it. So I will be losing my band September 13. I was also told that once you erode, the chance of eroding again with another band is very high. So those that were re-banded, how is that working? I don't plan on doing anything for 3 years (that will be my 5 year cancer free mark) and I was thinking I might get the sleeve at that time because of the risk of another band eroding. Would love to hear what you re-banders have to say. Thanks in advance for your input, Barb

I know that no one post here anymore, but if you are like me, you check to see if anyone has from time to time. Well.... I went in on July 22 for a fill. They do all fills under flouro, well the barium ended up going over the band and not through it. I had an endoscopy and my band is ¾ of the way eroded into my stomach. So out it must come. Having it done September 13. They talked about in a few months switching me to something else but I decided that I am going to wait 3 years. That will be my 5 year mark cancer free and if I make it that far, then I might get the sleeve. I don't want to lose anything that I might need if my cancer comes back. Oh and was told that if you eroded once, the chances of it happening again are very high, so no new band for me. Even in 3 years. Now, just so you know, they told me to expect to be in the hospital for at least 2 days. I will wake up with a drain tube so they can watch for leaks. Said something about having me drink something and if it shows up in the drain tube, back to surgery we go. Also the biggest concern they have is port site infection. They explained that when they pull the port tubing out, the chance of infection is very high because of the gastric juices that are in it. No matter how careful they remove it, more than likely an infection is going to happen. They try to keep on top of it with IV antibiotics. Yeah Me!!! Good news is that I will only be on a lifting restriction for about 2 weeks. Bad news, liquid diet for over a week! Ugh! I almost forgot to add, I asked about why I wasn't leaking now and the doctor explained that when the band is going into the stomach, the stomach "encapsulate" it. So the stomach grew around the band. Including the part that hasn't been "absorbed" yet. Those are not her exact words, but close enough. They only have to put in a small hole and pull it through. Another FYI, I had no symptoms what so ever. No pain, no heartburn, nothing. I will still check in from time to time and report if anything big happens in my life. But if you don't hear from me, know that I will always have a special place in my heart for all of you. I will continue to pray for your success and good health. Brightest of Blessings, Barb

Good for you Jeni!! Working out at the gym and runing and riding your bike!! You are superwoman!! I am getting back on track AGAIN!! At least I didn't gain a boat ton of weight since I fell off the wagon this time. I am doing my Protein shakes for Breakfast and lunch and eating right for supper. Well that is the plan for now since I just started again yesterday! I did really good yesterday. I did 1/2 mile walk before work and another 1/2 mile at lunch! For Snacks I had apples and some weight watches string cheese (only 50 Cal). The Protein Shakes that I got are Meal Replacement shakes and they did keep me satisfied. We will see what today brings.

Since we are not that active of a group, does anyone think we need to have monthly threads? How about just starting one and everyone can update on it? Anyway, I ordered some Protein powder Meal Replacement shakes from Bariatic Advantage!! Man I forgot how thick that stuff was. I am going to replace at least 2 meals per day for the next week with it. That is my plan for now hoping that it will get me going in the right direction. I don't want to get another fill as I am having problems getting solid protein down. I also got to work early enough that I did a 1/2 mile walk this morning!! That really made me feel good about myself. I always feel good when I do my walking. I hope to get another 1/2 mile to a mile after supper tonight. We will see. I know that might not seem like much to some, but when I do it at a good pace, I am breathing hard when I am done and my heart rate is up. Well, back to work!! Hope everyone is enjoying this beautiful weather and getting out and getting some fresh air!! And to those that don't have the beautiful weather yet, well, sucks to be you!! LOL!!! Just kidding, it is coming and will be there before you know it.

Well, I am still around and kicking. Only about 38 lbs to be back to my BC (before cancer) weight. Not really trying though and have no motivation even with my son getting married this July. I talk to myself everyday about food choices and sometimes is works. I am getting a fill on March 25 so I hope that puts me at my sweet spot. I am also joining an outdoors archery league that involves a lot of walking. I think it is going to be a blast. I even treated myself to a new bow!! LOVE IT!! With summer coming on I have high hopes of being able to do my own yard work. Believe it or not, I have really missed doing that over the last two years. I know that the humidity is not my friend and as the summer progresses we will see what I can and can't do. Oh, I had my hernia repaired. It was supposed to be a quick and simple repair. Wrong! When they got in there, my right side looked like swiss cheese so they had to move my port to the left side and put in a 6 inch mesh to hold it all together. Talk about pain. I was hurting for over 6 weeks. Glad that is over and hope it never happens again!! Well take care everyone and happy bandaversary!!

Well Marchies, looks like we have become a dieing breed. I don't check in as often as I should either. I am hoping that everyone checks in next month on our 4 year bandaversary. I am do so-so. Dropped 10 of the 50 I put on during chemo. Had to have another hernia repaired. This is my second on near my port and it was only supposed to be a small on, well it wasn't. It wasn't just one small one but many small ones. Was told it looked like swish cheese in there. They think that chemo and radiation might have something to do with everything deterating. Well, they had to move my port to the left side and I tell you what, it hurts like #$%%. I had the surgery 1/11 so today is 4 weeks, the hernia side is fine, the port side is what hurts!! If I am not better soon, they want to do a cat scan. I would rather not, I have had one too many of those in the past few years and I just know that one day I am going to start glowing in the dark because of all the radiation. Other then that, my health is fine. Still have no lung power so exersice is something that I have to take slowly. I love walking and have a treadmill set up in my livingroom, now I just need the energy to get back on it. My oncologist keeps telling me that it take a while to get back to being able to some of what you were used to, but come on, April will be 2 years out from diagnosis and a little over a year from last chemo. I think I have just become very, very lazy. Oh well, still here to complain about it. Well, thats all about me for now. Hope to see someone else on here soon. If you are on facebook, look me up, Barb Skilton Fougeron. Blessings all,

Mrs Husker replied to Wheetsin's topic in The Lounge

I am still alive! And trust me, that is saying something. I was Banded March 2007, I was going to go for the RNY but changed my mind. I am so grateful that I did. April 6, 2009 I was diagnosed with Non Small Cell Lung Cancer Stage 3 A. Being able to be unfilled and able to take the meds that I needed, not to mention being able to eat what I could is what kept me alive. Granted, I put on 50 lbs during chemo and radiation. Some from food choices, but most was from going totally inactive. My oncologist tells me that it is going to be a long haul to get back to normal. I have not given up and I keep trying every day. One day I will be back to my old active self. I have started to get filled again and I have lost about 15 of the 50 that I put on. Since I am missing most of my lung, walking is about the only exercise I can do, so it is a good thing I love it so much. Hoping this spring/summer will see me back to at least 75-80% normal. I do believe in my heart and soul that if I would have gotten the RNY, I would not be here today. I was given less than a 15% chance of making it and this April will be my 2 year anniversary for kicking cancers ass!! So all is good in my world. Think when I get off here, I am going to make an appointment for a fill. My favorite quote is - Courage doesn't always roar. Sometimes courage is the quiet voice at the end of the day saying, "I will try again tomorrow." So have courage and never give up!! Brightest of blessings,

Mine is simple: I am thankful for another year that I was able to spend with my family. This past year was a lot better then the one before and the fact that I made it through last year is something else that I am thankful for.

Sounds like you two are doing good. Right now I have a couple health issue I am dealing with. Not being able to sleep and I failed a breathing test at my last apt. I have no energy so I am not doing any exercise. Am doing a breathing treatment 3-4 times a day and hope that will open up my lungs so I can breath better and when I can breath better I am hoping to be able to sleep better at night. I don't like and will not take sleeping pills because they kick my butt the next day so I am going to start melintonin (sp). We will see. I will get there, just really, really slowly. And you know what, thats ok. Blessings all

Well, I guess I will start. I am in a don't give a funk attitude. I really don't want to work this anymore. I want it to be gone and stay gone!! I want the easy way out!! I even thought about liposuction. Then I realize that the easy way out is not going to get me healthy and that is all that matters to me is getting healthy. It helps, but I still have the attitude. Hope everyone enjoyed your 3 day weekend.

My full switch is broken. Well, maybe not broken, but slow as all get out. It tells me I am full AFTER the last bite. UGH! I feel close to pbing and if I have a bite of food in my mouth, out it comes. It is very, very uncomfortable feeling. I am going to have to pay closer attention on the amount of food that I am eating. It is under a cup, but not by much, but I need to know when I should stop BEFORE I get overfull. Well October is here tomorrow. This is one of my favorite months. I love the fall colors and the leaves turning and the weather is just nippy enough to require a light jacket. But most of all because the humidity is down and I can breath again outside!! I think I am going to take a walk outside tonight.

Janine-so glad you are doing good my band sister. You are doing great and will continue to do great. Thanks for the info about the gall bladder. Well, I had a fill on Friday, up to 2.5 cc from 1.8. Tonight, drum roll, I FELT FULL for the first time in forever. It was about a cup of food, but I am just so happy that I FELT FULL and I didn't over do it. I am hoping that this is it and I have found my sweet spot!!

No matter how many pep talks I give myself, I am still in a I don't give a funk attitude. I know that I am screwing up big time and I don't care. I am no where near restriction and I know that I need a fill (Sept 24) but as of right now, I don't care. I did get on my treadmill 3 times since last Thursday, but I just don't have the energy to keep it up. I was trying to figure out why and I think I might be a little on edge about my 3 month follow up/scans with my oncologist tomorrow. This one has got me a little freaked out and I don't know why. Yes I have a few new aches and pains, but I really don't believe it is going to be anything to worry about. I will give myself until after that appointment, then I am going to kick my own butt and get back on track.

Janine-First off, I've missed you and granted it is sucky news but I am so glad to hear from you. I will be keeping you in my thoughts and prayers for a speedy recovery and a fix of the band. I also want to throw out there a big congrats for the weight loss, you are kicking some butt!! Only 3 lbs!! I can't wait to hit onderland again!! I MISS IT SOOOOO MUCH!! I did one hour on the treadmill last night!! I did 1.6 miles at 1.6 mph (go figure). This is the first time in over a month that I got on and it did make me feel good when I was done. I also went out to dinner with a friend from high school last night and was able to clean my plate, I NEED A FILL!!! Going in September 24 and I hope to get closer to that sweet spot.

Hey Jeni, Let us know what the class is about and how it went. Sound like you are getting on the right track. I got another fill Friday, so up to 1.9 in the band. I didn't think I was doing that great but I was down 6 lbs from my last fill. So hoping to drop more this next time. My next apt is Sept 24. Keeping my fingers crossed. Anyway with all the stress I am under right now with work I am surprised that I haven't gained 20 lbs. We are short handed and I am picking up the slack. My boss helps but it would help more if he could just stay in the office more. He was gone doing bs for over 4 hours today. This is getting to be a bit much and I am just about fed up. I love my job and I don't want a different boss, but he doesn't see what it is doing to me. I think it is time for me to start keeping track of his time and showing him what I have been putting up with. Wish me luck

Thank the powers that be for the internet!! I have no clue how I could stick with this new lifestyle (ie diet) if it wasn't for the internet. It is so flipping wonderful when you are going out to eat and you know where you are going to look up their menu and nutritional values! Like today at work, I brought my lunch but others were going to go pick up Runza. Well, I got on-line and was grossed out by the calories in the sandwiches, but the Tossed Salad with Grilled Chicken looked really good. I would never have chosen that without all the information right in front of me. It just makes this so much easier.

Thanks Carol. The problem now is I keep telling myself "Tomorrow, yeah Tomorrow". Well, it's tomorrow and I just don't want to. Today is going to be about getting my house cleaned and then I am going to plan some menus for the week. So in essence, I will start again "Tomorrow". But this time tomorrow is coming and it is going to be the start of something wonderful. How is everyone else holding up with this heat? I can't wait till fall. As soon as the weather holds below 85 degrees, I will be camping everyday that I have a day off. I can't sleep in when I am hot. I have a few fans running in my house to help the air conditioner, that is how hot it is here. Heres to cooler days and even cooler nights.

Not doing the best right now. I made my ½ lb goal, as a matter of fact it was a full pound, so I was down 7.5 lb is 3 weeks which I thought was great for me. Well, now I can't seem to get motivated to keep going. I know that I am depressed (a lot of stuff happened this weekend) and I just don't care right now. I decided to give myself some time and not be so strict about what I eat. If I have a real egg instead of egg whites, I am not going to beat myself up over it. I haven't been on the treadmill since Thursday and I decided that that was ok. I think if I start stressing over what I am not doing right, it is just going to prolong not wanting to do it. I hope someone can understand that.

I am fixating on a half pound!! If I lose it by tomorrow I will be down 7 lb in 3 weeks. I know that I am putting too much importance on the number on the scale, but dang, I want that 2 lbs gone this week. I am trying to tell myself that I will not be disappointed if I don't make it, but I know that I will be. Why the heck am I jonesing over a flipping .5 lb? I've lost it!! Mentally that is.

Yeah Carol!! 15-20 lbs, thats wonderful!! Before treatment I want too tight only once. That is awful and painful. I didn't stay that way for long. Now I just want to get to the right restriction again. My next fill is August 27!! Want just a little bit more to keep the hungers at bay. I can still eat too much and have to remind myself that if I don't drop this weight and get my A1C going down, I am going to be back on my diabetic med in October. I am loving walking on the treadmill. Some days I go for distance, others for speed. Well, last night was a speed night and when I do that I only try for a ½ mile. Well last night was my best time. Granted it was still 13 minutes, but for me that was great. I had it going at 2.7 mph and you should have heard me towards the end, "You can do it!! Grunt-Grunt, pant-pant! My husband thought I was nuts and one of my "Grunts" must have been a little louder then I thought, because my daughter came running out of her room because she thought I had hurt myself. It was funny and I was a sweaty mess. Next time I am going to distance at a SLOWER pace. 1.25 miles at least!!

Hey Gwen-So glad to hear from you. You are too tight and I am not tight enough. I fight not to try to eat too much. Most days it works, a few it didn't. But, I just keep on plugging away and one day I will be where I need to be. I have found that if I don't walk at least a half mile on the treadmill, I feel guilty. Tonight I was watching an older Will Smith movie, I Robot, and I did 1.15. And I had it up to 2.4 mph. For me that is hauling butt!! And just a quick reminder Gwen, YOU LOST OVER 100 LBS!! YOU ROCK!! YOU ARE MY HERO!! Keep up the great work. Somedays are better then others, but you have never given up. Blessings,

I was banded March 20, 2007 and today I weight about the same as I did before I had the band. But if I would have chosen RNY over the band, I am pretty sure I would be dead right now. You see, right after my 2 year anniversary with the band, I found out that I had Non Small Cell lung cancer, stage 3A (two stages below terminal). One of the first things I did (at my husbands insistence) was have my band unfilled so I wouldn't have to worry about what I was eating. I ended up having the upper left lobe of my lung removed (and before you ask, 65% of people that have lung cancer don't smoke) then off to radiation daily for 5 weeks with a day of chemo thrown in for good measure. After the radiation finished (Radiation Sucks!) my chemo (Sucks more then radiation) went from weekly to once every three weeks, but it was triple the dose. Anyway, the things I could eat changed on a daily basis. Most foods tasted so awful I had to spit it out. My husband (who is my hero and my rock) tried everything to find things I could not only keep in my mouth, but keep down. My oncologist stressed that I had to do everything I could not to lose weight, so one thing my husband did was hide calories in my food. Like putting heavy whipping cream in my fruit smoothies. Or extra butter (the real stuff) in mashed potatoes and going back to full fat milk. It was a challenge trying to find anything that would stay in my mouth long enough to get it down my throat. So how is this a success story, well I'll tell you. I had my chemo port removed June 25 and the first of my re-fills done July 6 and I am down 5 lbs of the 50 I put back on. Yeah, I'm starting over, but I'm still here to start over. Being able to unfill the band let me do what I needed to do and it was there when I was ready to start again. I know I couldn't have done that with RNY. So to me that sound like a labband success story.

You are just such a sweety Carol! You Rock!! I wish more of the Marchies were still here. I would love to hear from from them. I know that life gets in the way (heck, it got in the way of mine for a year LOL). Anyway, really glad that you are here. See ya next month?

Thank you so much Carol!! You are my rock star!! As of this morning it is official, I lost another pound this week(have no idea how the heck that happened), but I am now down 5 lbs in two weeks!! Happy Dance going on over here!!

OMG!! Today is the bestest day in the world!!! I had to go to the doctors today and their scale showed I had lost more weight then mine at home does!! THAT NEVER HAPPENS!!