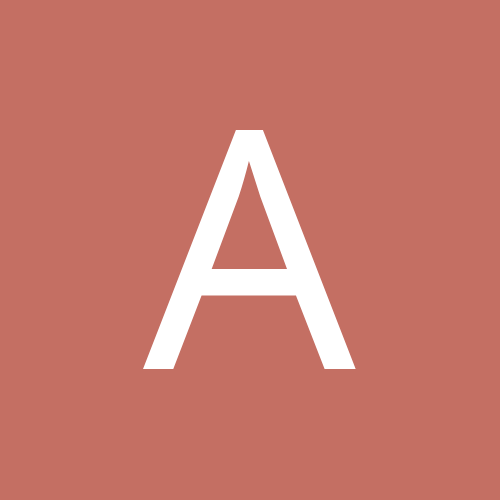 adamsmom
LAP-BAND Patients
Content Count

398

Joined

Last visited
Everything posted by adamsmom
I'm on March 10tjh, too. Going to TJ to get sleeved by Dr. Kelly.

I now have my financing and will be able to move foward with my surgery with Dr. Kelly on March 10th! Just so, so happy that this is finally becoming a reality for me! I have already purchased plane tickets and I'm ready to move to the next, healthy stage of my life! Yay me!

I asked the ame question on the other fpurm--answers varied - 5-20 bucks, depending on diffiernt scenarios. Some akso tipped nurses, etc.

Assuming I get mine on the 10th, I wil have left just before you get there, but I'll let you know how it goes,.

Elk Grove, CA--Madison & Fair Oaks Raley? Where in raleys?

Hi, I'm from Elk Grove, CA. I'm going with Dr. Kelly

Wow, sounds like a coordinator trying to get your business. You ave to go with whom you feel most comfortable, but just know that these forums are crawling with coordinators who want to take business from each other. I have witnessed that some of them will stop at nothing. Try not be be influenced by extreme posts.

work will be there when you get back!

congratulations to you! May you get stronger and feel better each day! Please write lots of details when you feel better.

I am planning on getting mt surgery with Dr. Kelly on March 10th--just trying to pull the financing together. So if all works out, I'll see you at Hospital florence

If all goes tro plan, and I get to book my date for sure--I'll be leaving right as you arrive--ships that pass in the night LOL!

Exactly my experience. I will bring a cashier's check and deliver it by hand when I get there. ALso, by going directly through Dr. Kelly, you don't pay the coordinator fee.

I'm planning to go wih Dr. Kelly at Hospital Florence. Boy oh boy! When I finally book this and confirm I will be on cloud 9! I am also going directly through Dr. Kelly. The coordinators and all their drama are a big turn off for me! I have heard that the guest bed at Florence is very uncomfortable. Has anyone found that to be true? I'll be bringing my mom with me and she's a bi of the Princess & the Pea!

Sorry they did this. If you are obsese enough to qualify for WLS then I hate to break it to you, but the success rate of those who do the diet/exercise/will power route is barely 3%, depending on what stats you look at. Reseach has proven that we cannot treat this disease by will power alone, and diets don't work. Good luck to you, dear.

Also--receipts must be in English, and travel is covered: plane fare for you and one travel companion who will take care of you while you are having surgery (as long as this is the sole reason why you are traveling, and upto $50.00/day EACH for you and a travel companion for hotel (as long as the hotel is not extravagant).

I have been on the phone this week with my FSA with exactly the same question. They CAN and DO cover out of country medical expenses, INCLUDING bariatric surgery, as long as you can get a doctor to write a note stating that the procedure is medically necessary. This is just to ensure you don't go for cosmetic surgery. But it is legit and IRS will not give you grief. If anything, Your FSA company is being like most of them are one way and another--they look for ways to stall reimbursement. Stay on them and insist that they reimburse you. Good luck.

May I ask why you chose to cancel?

If you allow a man to speak to you like that in front of your children, how do you think they will treat their wives when they grow up? How do you think they will let their husbands treat them if they are girls? You are showing them that this is how adult relationships are supposed to be. Is this what you want for your children? I don't know your financial situation, but I think you should get as far away from that marriage as you can. Yes, kids need two LOVING parents who MODEL RESPECT. Your children aren't getting that in your home. They will do much better with one happy parent than two miserable ones.

Thanks to both of you for your responses. This makes me so happy to hear because I can feel like the last roadblock to making this happen is being removed. YAY! Good luck on your surgeries.

I'm so glad someone started this thread because this is exactly what I am planning to do to pay for my sleeve with Dr. Kelly. The tricky part is that I don't have the card that goes with some people's FSAs. For example, my husband has a mastercard for his, so we pay medical expenses directly using his card. My account is reimbursement only. Does anyone know how I can get the money "fronted" so that I don't have to come up with fifty-five hundred in one go? Also, not to advertise companies, but I have my FSA with American Fidelity Assurance Company. Has anyone had experience with them? I sure as heck hope this works out because I have already elected to take $7,000.00 out for FSA this year! Another question: I can get my sleeve through insurance (if I'm willing to jump through mega hoops and wait or ever, and lose 5-10% of my pre-op weight, sacrifice my first born, and donate a kidney--just kidding about the last two) But I don't want to go through all this. WIll an FSA cover surgery that I elect to do self-pay, even when my insurance will cover it? Thanks!

barium swallow is a nasty chalky drink before x-ray. Fluroscope is a dye they inject to see whee things are going.

Sorry you're all going through this, but glad I'm not the only one. Right now I have this pain right in the middle of my chest ever since I had a smoothie ealier. Other times, it's just because I ate, or coughed hard. I have gained back the little bit of weight I lost from having the lapband put in Jan of '09, and I want it out. My plan is to revise to a sleeve. I'm meeting with my PCP to start th process on Monday. I've been a member of this forum for 3 years, but haven't posted in a long while.

Excellent letters thanks for sharing them!

Hey everyone, I saw a Jan. 12 group, so I thought I'd start a Jan. 13 group. Anyone out there getting banded on the 13th? I live in northern California and will be banded by Dr. Waldrep at Sutter Roseville. Send me a shout if you're scheduled for the 13th.

hey, how is everyone??? I am down about 40 pounds. My fills are still a pain (need them done with fluroscope in the hospital) and my doctor stood me up at my last fill last week--just didn't show up! Then the office staff jerked me around and told me to come in anyway--drove across the county to get to the hospital to be told there really wasn't anypone to do my fill. ANd I took a sick day from work to go there. Yes, I'm pissed!!! So you new bandsters who live in the Sacramento CA area-DOn't go to octor Waldrep. The aftercare sucks and they don't respect your time!