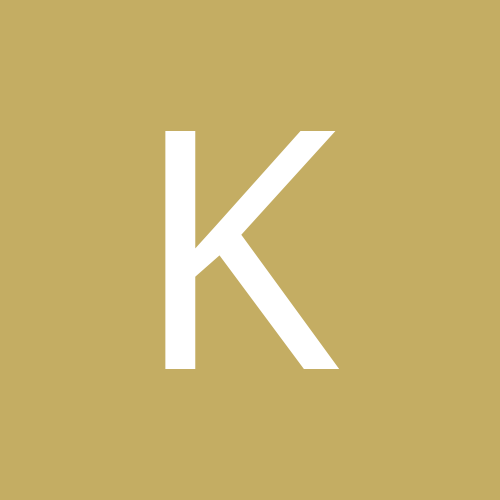 Kcolomes
Gastric Sleeve Patients
Content Count

3

Joined

Last visited
About Kcolomes
Rank

Newbie


Birthday

November 6
About Me
Biography

Looking to share the journey with others.

Gender
City
State
This story is for women who may not know the process of what it takes to get approved for Gastric Sleeve Surgery through Insurance Companies. Every insurance company may have there own approval process. I went through my private insurance "United HealthCare". Also my experience through it all.
I started my Journey in 2022, however I made up my mind in 2021. My dad passed away and he was only 71 years old. I thought to myself I do not want to die young. I was turning 50 in 2022 and wanted to be the best version of 50 I could be. I have always struggled with weight since a young age. I used food for comfort and yoyo'd most of my life. But it has been the last 15 years of my life that I could not not lose the weight and going through the change of life "forget about it". So I went to the doctor's on 1/13/2022 and had my initial consultation with my primary doctor for weight loss surgery and referral. Called my insurance company and enrolled in the Bariatric Services for weight loss surgery. At that time they asked what I was interested in, and I knew I wanted the Gastric Sleeve. My weight logged that day was 227lbs. I then took the initiative to enroll in Jenny Craig as a dietary program ( I have a life time membership lol). But in the interim between fist doctor appointment and going to Jenny, I started serious low carbing and dropped 10lbs and weighed in at Jenny Craig's on 1/27/22                                         at a whopping 217Lbs.
I actually did Jenny for 4 months and dropped down to 206lbs. My goal was 195. I quickly found out that Jenny was not an approved weight loss program and had to be a licensed dietitian. I had my call with the intake nurse in March and found on there approved "Center of Excellence" list of doctors Dr. Milton Owens. That would be the doctor who would perform my surgery. It was a long year. I was expecting to have the surgery by my birthday, but that did not happen lol. Everything was a long process and staying the course. Which was really hard because your mind will play tricks on you and tell you that it's never going to happen. I completed my pre-op in August and my psychological interview and thought " I am ready to go". Nope did not hear back from anyone until Thanksgiving time 2022. That conversation went down as "oh you got approved and we have scheduled you for December 5th" I was in shock to say the least BUT SUPER EXCITED. My dream was being realized . The only thing that I did not do to save me some out of pocket expense was I did not opt for the Endoscopy, which you can have done on the day of the surgery.
Note: you will have to pay your co-pay that needs to be met or at least most of it prior to surgery date. Also will need to do a liquid diet prior to surgery to shrink your liver.  Your pre-surgery weight will determine how many days you will be on this Liquid Diet. PLEASE BE ADVISED you will also be on a full liquid diet after your surgery and will remain on one for the first few weeks of surgery. You will start on a liquid and then transition to full liquid diet a few days after surgery. 
The day of Surgery!
Arrived at the hospital at 0700am and checked in, my husband went with me. They took me to the surgery floor. Surprisingly this is a quick surgery. They informed me that they were going to perform the endoscopy and possibly (3) procedures while they had me open. 
- Gastric Sleeve 
- Hiatal Hernia Repair
- Liver Biopsy
I ended up having all procedures done and FYI these are considered major surgeries. They sedate me via IV and give you a blood thinner injection in the back of your arm and off you go to the operating room. They pushed more sedation through my IV and the next thing I knew I was in recovery. The pain level I experienced after the surgery was about a #8. The pain is mostly from the gas trapped in your body and yes gas can and will go to shoulders. They inflate your stomach to provide more room for the instruments and maneuverability. I stayed two days because of pain and you need to pass gas before you are discharged. I was also walking right after. The quicker you walk the quicker you get the gas moving through your system. All and all I had a great experience and a great team. You will be very tired and soar right after surgery. I was very cold and still am. I also have a weird side effect, my nose runs. especially when I get full that is my indicator to stop eating. I started back to work on my 3rd day after surgery but to be fair I was working from home. That being said I would have to lay down through out the day. I felt like I was bottoming out. I likened it to instant malnutrition. I have been faithful to take all my vitamins and supplements. You will regain your energy once your body acclimates to the new normal caloric intake.
 
I am currently 6 weeks post-op and have lost 25lbs. 
 

Weight on Day of Surgery:
204 lbs
Current Weight:
179.2 lbs
Surgery Status:
Post Surgery
First Dr. Visit:
01/16/2023
Surgery Funding:
Insurance
Insurance Outcome:
1st Letter Approval