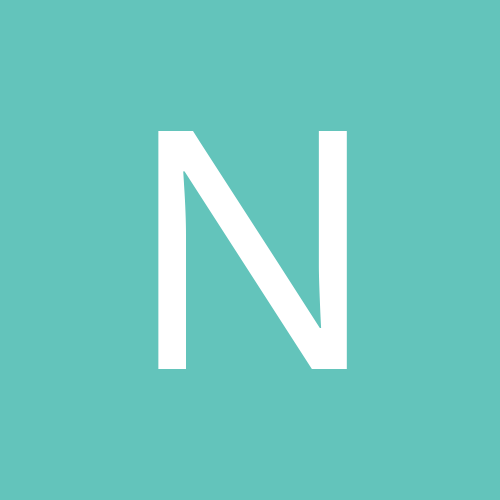 naynay77
Gastric Sleeve Patients
Content Count

17

Joined

Last visited
About naynay77
Rank

Novice


Birthday

January 31
The weight loss won't just change you, it will change him too. He will likely see that you are losing weight and get insecure about your new found confidence. How he handles that insecurity is the wild card factor so to speak. Keep your head up and do what is best for you and your health, everything else will work out one way or another.

busymamasews

reacted to a post in a topic:

Stevia = Nausea

I had my surgery 12/2/22 and I can only use monk fruit that doesn't have the sugar alcohols. I get nauseous with anything else and will eventually have diarrhea if I drink/eat too much of anything that has stevia or other artificial sweeteners. I can't even chew the sugar free gum without it upsetting my stomach.

LindsayT

reacted to a post in a topic:

Coming off caffeine/coffee

Lisa XO

reacted to a post in a topic:

Coming off caffeine/coffee

I mixed the caffeine free and the caffeinated tea/coffee slowly reducing the caffeinated until I went completely caffeine free coffee and tea. Caffeine free still has a small amount of caffeine in it though, but I didn't get that dreaded caffeine withdrawal headache.

bbykitty

reacted to a post in a topic:

Stalling 1.5 Weeks after getting sleeved

I tried to pay attention to the non scale victories during the my stall. While I knew that the scale wasn't moving, my clothes were getting loser, my rings were fitting better, and my slippers/shoes weren't nearly as tight. I got sleeved on 12/2 and I stalled at week 3 so I stopped stepping on the scale until I went to my monthly follow up (which was actually 5 weeks after my surgery last week) and I had lost another 2 lbs.

I had ricotta bake a bunch. It's ricotta cheese and some marinara/spaghetti/or pizza sauce baked in the oven for a few minutes just to get it warm. I was also allowed to eat egg salad and chicken salad. I just put it in the blender with a tablespoon of low fat mayo and mustard and other seasonings. It hurt to eat too many bites of any of those for me though.

Kimpossible00

reacted to a post in a topic:

December surgery

Pizza is my favorite food too! When I was able to eat purees, I made the ricotta bake with pizza sauce and melted some mozzarella on it. It helped relieve some of the head hunger/craving that I was having from seeing all the Pizza commercials.

Erin18

reacted to a post in a topic:

Waiting for insurance approval. How long is it going to take 😫

I had to do 3 month's of weigh-ins and a psych eval. After those were completed, I had blood work, chest x-ray, and EKG to complete. Once all the results of that were completed they scheduled me for a Endoscopy. The doctor's office called me about a week after the Endoscopy results were in and they told me that they were submitting all my paperwork to the insurance company. It took another 3 weeks before I received the call that I was approved by the insurance company and the surgery was scheduled 3 weeks later.

I would try to eat sugar free jell-o each day that I was on my liquid diet. It would help me with the need to chew. My sleeve was on 12/2/22 and I'm doing well. I still forget to give myself enough time between bites or sips. Once I started soft foods my weight loss stalled. I'm still a bit sore but I'm mostly fine.

KimA-GA

reacted to a post in a topic:

scale isn't moving but body is changing

I hope that it heals up soon for you. I'm only 10 days post-op and though the scale hasn't moved much (in fact when I got home from the hospital I was about 2lbs heavier), I found that my slippers are lose now and I can finally wear my wedding ring again! I find that I wake up every morning and my stomach looks different almost daily, the swelling goes up and down in different areas. I'm so grateful to this forum. Anything that I'm wondering or concerned about I just put it in the search and I can find information on pretty much everything.

marmascola

reacted to a post in a topic:

Looking for my December 2022 Surgery Twin

Kelseydawn

reacted to a post in a topic:

December surgery

cookiecutter

reacted to a post in a topic:

Looking for my December 2022 Surgery Twin

Thanks. Best of luck to you too. Here's to an easy and speedy recovery!

I'm also on December 2nd. I'm so nervous and excited. I think it's about all I talk about with my husband.

Thanks everyone! I really appreciate it.

I don't start mine until the day after Thanksgiving 11/25/22. My doctor's plan seemed to be a bit different than some that I have seen on here. He only requires 1 week. I've already cut back on so much though. How's it going for you?

Hi all! I bought the LiquaCel unflavored protein in preparation for my surgery on 12/2/22. I was hoping to be able to add them to broths or soups in order to get more protein during the liquid phase, however, they are really sweet to me (no flavor but sweet) and I'm pre-op so I'm concerned that they will be even more sweet after the surgery. Does anyone have a recommendation for an unflavored protein, even if it's powder that isn't sweet?

Thank you! I have my last pre-op appointment tomorrow also.