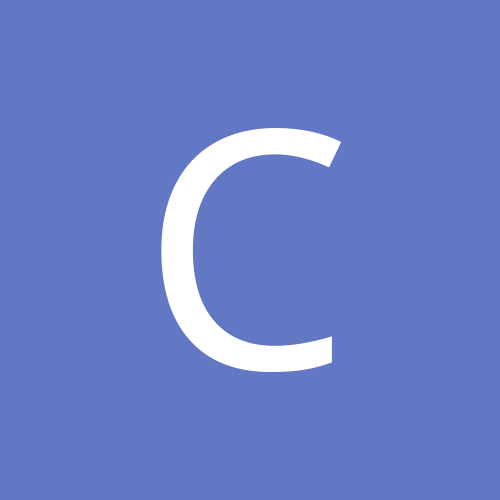 crazycatladycanada
Pre Op
Content Count

19

Joined

Last visited
Aliana I think you are confused and need to reread the ENTIRE thread. I have not lost 21 pounds in a month. I wish!! Surgery Aug 12 wishing that week I was at my family dr who weighed me in at 367. this morning……almost eight weeks later… I WEIGH 364. Sooooo my math says 3 pounds since Aug 19 dr appointment. so I have lost 3 pounds in 2.5 months. It's very frustrating to me when people say oh well you've lost 21 pounds in a month when that's clearly not the case and like I had mentioned before it was water weight my body likes to hold onto every drop of water. I mean we're even at the point now we're doctors and dieticians are saying somethings wrong so it's not just me being crazy

You all are amazing! I've started to shift my thinking. I eat healthy, work out and track my food everyday. And like it was said above at least I'm not gaining. And I really feel eventually something is going to give ❤️

Nothing that new since what I posted earlier last week on this thread. Still no real weight loss. Did loose a cm in a couple areas. But that could also be my measurements being off as it's hard measuring your own arms. Cat scan showed my pouch is bigger but that I did indeed have surgery. No blockages. But apparently I still have a hernia which is strange since I paid Mexico to fix that. Did sleep apnea testing with an at home machine that didn't go great so now they said that I have to go in and stay the night so that could also be affecting my weight since I never sleep. And not sleeping messes with the metabolism. i also have a fatty liver which is weird because I hardly ever drink but obviously it's because of my obesity. Still waiting on the internal medicine referral so hopefully that comes soon. I will still continue to track everything and bust my butt and hope that one day it'll just start coming off.

I used to take a Ozempic but stopped because of how I'll it made me but I'm so tempted to start again. l started measuring myself on September 7. On that day my measurements were: belly button: 160 cm neck: 39.5 under breast: 137 cm left arm: 42 cm right arm: 42 cm left thigh: 86 cm right thigh: 84 cm today as of two minutes before typing this my measurements are: belly button: 157 neck: 42 under breast: 131.5 left arm: 40 cm right arm: 42 cm left thigh: 82.5 right thigh: 82.5 Above belly button : 148 my neck is bigger lol which means I'm obviously not measuring correctly all the time lol

They check thyroid and that came back fine. I've long suspected I had pcos. Wonder if that would show up on a ct scan. But I do agree I need to lock away my scale. Because I'm obsessing at this point…. I've even made a spread sheet.

I track and weigh everything. I'm just so over this journey to be honest. I work out too so even though I may be at 1200 calories the working out should offset that. I asked the dietician weeks back if that can be the issue, too many calories to fast and she told me no because I'm still in a deficit for my weight. I wish I could read my bodies mind lol

I have lost nothing.m since week one. That's seven weeks of no loss. Or I should say one pound. my surgeon and dietician in Mexico literally gave me no information so I had to get a dietician here and see my doctors here in canada. So I'm following what my dietician in canada says. And she was the one that said the 1200 cals a day. I also have to be mindful on the amount of protein because it does affect my kidneys I've already been into the hospital for a week two as mentioned above and at this point it's NOT normal according to my doctor and my dietician….which is what I expected them to say considering three other siblings had it and have a completely different experience than mine. I went for a CT scan last night so now we wait for results sometime this week. absolutely stalls are normal but not from the beginning and not seven weeks at the very beginning of no loss. As mentioned in this post thread my initial weight loss was most likely all water. I do hope everything start sorting itself out soon because I'm kind of thinking if I'm not getting any results after all of this hard work I might as well just eat what I want since I'm not loosing anyways.

I'm on three different blood pressure meds. Wonder if that's part of the issue?

I think where people get hung up is that they think I'm on a one week stall. I have been stalled since week one going to now so I have installed now consistently for 6-7 weeks but I've only had the surgery eight weeks ago.

Just had a CT scan last night. And I'm waiting for the internal doctor referral. So hopefully I figure it out soon. It's getting kind of frustrating when everybody keeps telling me it's just a stall and that nothings wrong with me when I know my body and I know how it feels and what I can do and that took eight weeks for my doctor to start listening it's even more frustrating

I track everything I put in my mouth into the bariatric app. I weight everything that is not pre measured. i am on the treadmill or swimming laps at the pool daily. I tried the do nothing method and was gaining so that doesn't work for my body. i have a Apple Watch I wear 24:7 except when it's charging that keeps track of everything including my steps, calories burned, caloric intake, etc. my dietitian is the one that said I should be walking or swimming. Things I find so weird when reading about others sleeve surgery: - dumping, I have not thrown up once or felt I was going to. My stomach hates eggs now but it's just a really uncomfortable feeling I get - everyone has fast weight loss. Me ALMOST nothing. Dr thinks my intial weight loss week one was fluid. We are two months post op. And seven weeks from when I got back and was weighed at my dr. - I can eat more than a cup of food at a time if I wanted to. I don't. But I can easily polish off a Greek yogurt cup and still be very hungry.

It's really hard to trust the process when nothing is really happening and even my dietician and doctors are agreeing now something isn't right. I honestly wish I had never wasted the time, money and energy on this surgery.

Unfortunately still not great. Down one pound now since I posted. I work out everyday and burn between 700-1500 in activity calories. I am keeping my calories between 1100-1400 as I was told to try eating more. I go for a CT scan tonight and have been referred to a internal medicine doctor.

Thank you everyone I really do appreciate the insight, encouragement and suggestions:)

When did stall end? Because I'm now past 6 weeks and still in it.