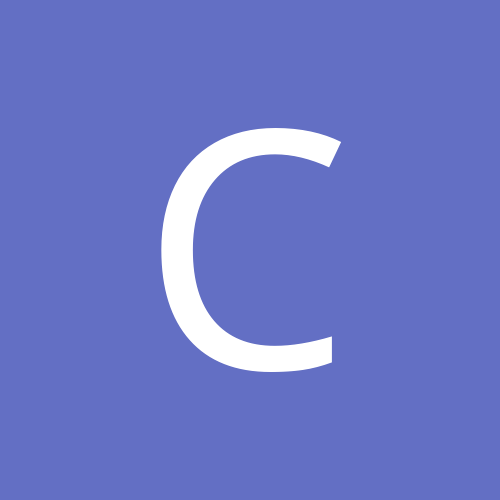 Char V
Gastric Sleeve Patients
Content Count

17

Joined

Last visited
Suzi sorry to hear. I have hit another stall too. But mine is I've fallen back into bad habits of eating every 2nd day. Yep even over Christmas. I've also got thee fear of vomiting so don't eat. And I'm not getting the calories or protein I need. Everything tastes gross on the taste buds. Also I've only walked a few days as I re injured the shoulder so have to stop the exercising. I am walking an hour every other day.

summerseeker

reacted to a post in a topic:

Post op complications

I forgot most of you would be in winter at the moment. We don't get snow here at all. I had shoulder surgery on the 1st dec. I was told 2 weeks in the sling. I wasn't really prepared mentally for the after. my gym membership includes pool and spa. And my shoulder rehab is heated pool. As we have a family membership I am pushed by the teenagers to go nearly every day.

I had stricture. It's not fun. I was on liquids for 4 weeks. Couldn't tolerate water at all. Even now my water has to be flavoured. I was on hydralite icy poles to help. It was a hit and Miss to what I tried. The dr gave me domperidone( anti nausea medication) I took it twice a day. then tried soft foods but it had to be sloppy. 3 1/2months down the track and I'm still on soft or sloppy foods. A lot of fruit shakes and protein shakes. I had to go back in to have my oesophagus ballooned. This stopped my "foaming" but I was also limited to no more then 200mls per sitting.

Hello all, how is everyone's exercise regime going? I have managed to walk an hour or more a day for 4 days this week. Spent an hour in the pool doing laps and half hour in the spa. im unable to do anything else as the shoulder is still giving me grief. But I have returned to working as it's one of the busy times of the year for me and orders are piling up.

Way to go..what a fabulous effort for you.

Count me in. I have an Apple Watch too. I had been toning up at the gym 3 days a week and an hour walk 3 days a week. but at the moment I have to sit out for 2weeks, then start physio. I had to have shoulder surgery on Thursday. I got the results of my 3month bloods back. I'm bored line on folic and iron. So more meds to take. I swear I rattle

Hi all fellow bariatric buddies. Sorry to hear about everyone's hair loss. I started Collagen powder 2 days after surgery as it was suggest by the nurse as one of many supplements I have to take. I wouldn't know if I loose hair as I never brush it. Short curly shoulder length hair. But I do use a lot of hair products in hair. I am still on soft/liquid foods. And can't eat eggs on their own. Nor can I still stomach coffee(haven't had it in 12yrs). Is there any foods you loved and can't eat now? I have become sensitive to eczema. I have been able to stop my 5yr medication for reflux. I tried a sip of hubbies coke no sugar 4 days ago. That was a mistake🤮 Im still loosing 1kg (2.2 pounds) a week. And can now get 3 of 4 wedding rings on.

Hi All love reading everyone's responses. I am doing so much better and feeling better. No more vomiting now it's been worked out why I was. Im more active, But falling back into old habits. Prior to surgery I was never hungry and would eat Once every 2 days and struggle to drink 500mls a day. I think the Hiatus is playing up again. I have had to set alarms to remind me to eat or drink. But I'm normally out. So have to get use to taking snacks and fluid with me. But most of the time I'm out walking or driving. We Im still loosing a kilo a week. I meal plan. I think I have about a month worth of food in freezer. But never feel hungry. Bloods are all spot on. I e managed to get 2 out of 4 wedding rings back on. So I know I'm loosing. keep up the good work peeps

Libby- I struggled with food staying down. I had to stay on liquid and slops longer. The most I can have in one sitting is 150ml. This helps. I'm on soft diets still. I also am on medication I take before I eat to help. shorty- that is fantastic news. Glad you got to enjoy your time suzi- I have to set a time every 2.5 hrs to eat. Otherwise I don't eat. denise- that is great news about your walking. I am managing to walk without getting worn out or feeling sore back. kiky- try senior exercises. They are low impact low mobility. I use to do these a few months before surgery. myself- my weight stalled for almost a month. But with being sick and all I wasn't able to exercise or eat well. This last week the weight has managed to start to fall off slowly. I have lost 33pds since surgery. I'm also keeping a diary on my sleeve journey with all the food and protein, calories. As mentioned above, we have worked out my stomach intake is actually smaller then the gastric recommendation. I can tolerate 150mls. So I have to fit in another 2 feeds per day. Still on soft diets and meal prep every Sunday evening. I'm also walking an hour a day without back or feet pain. But sitting in my office for 6-7 hrs a day is hurting my buttocks.

After 6 and a half weeks, Yesterday I finally started the transition to soft foods. Oh how I've missed it. It's so good to have porridge I don't have to suck up through a straw. However I did do a stupid thing and had a tiny sip of Hubbys soft drink. That friggin hurt.

Congrats Suzi. I think I'm about another 10kgs away from wearing mine. Hopefully I can wear them for my 25th Anniversary.

Oh bummer. I haven't brushed my hair in a few years. it's short and curly. So I'm not sure if I'm going to notice. it's been 5 1/2 weeks now and I can finally transition to sloppy/purée foods. yay for me.

That's not good Suzi. is it a side effect? I'm still learning things about my surgery.

Hi Emily. I had to have my oesophagus stretched a little at the entry to my stomach. I was also told to have 100-150mls at a time. But I still struggle with vomit and nausea. The dietician said to skip purée to soft foods but I'm struggling so staying on purée and liquids. I use a protein powder called rule 1 (r1) first thing in the morning and last thing at night. It seems to help. My surgeon is on leave till 14 th oct. And my gp said if I can't get fluids in and under control by next week I will be hospilized. I am skeptic to eat/drink due to vomiting too. I have set an alarm every hour to drink or eat. Mostly drink smoothies and soups. I started back walking last week and this week I'm back in the gym. Like everyone else my weight loss has slowed.