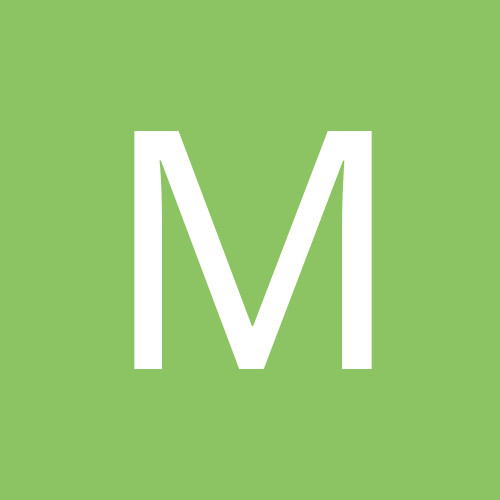 Content Count

422

Joined

Last visited
About Melolo
Rank

Bariatric Guru


Birthday

04/25/1969
Hi, I was surfing old blogs and see that you had your surgery date the same time last year as I will be this up coming 8-4-09. its good to hear that you went back to work in a weeks time, because I am suppose to do the same if all goes well. reply if you can, Thanks!

Dang! J.J. you need to write a step by step instruction manual for men titled " How to Blow Your Woman's Mind." :laugh: Oh my goodness! I bet your wife is a happy woman. :cursing::rolleyes2::tt1: As far as the ones that may have been offended...Oh well! They'll get over it.

I hope I can encourage you to stick with it and hang in there. I can't judge anyone ont his website and if I have please forgive me. I have my slips now and then and I was banded in 8/4/08. I know it's hard to stick with the new instructions on how to eat especially when you've practice the old habits so long. I too was a chronic drink sipper with my meals. I've been that way since I was a child and then all of the sudden I had to stop. Do you know I still have to make sure that I'm not grabbing a glass of whatever with my plate... because I've done that for 38 years. So I understand what you're going through. I do not agree with whoever said that you need a psych eval. because you're having a hard time kicking the bad habits. Just try to be more aware of what you're doing and please call your doctor for another fill. PS. Ice cream is my weakness but instead of buying it every week and having big bowls. I buy it once in a while and I have a small cup... I live in reality land and I know that my lips will touch sinful foods but I'm learning how to eat the sinful foods as If I have a small stomach. Don't beat your self up and don't let nobody elese make you feel bad. It's a hard journey and it's even harder for others. So if you're one of the ones that it's just hard than consider yourself lucky and pray for the ones like myself that's in the harder group.:wink2::crying:

Whatever goodie that person wants to eat is not worth the risk so tell that person to save that treat (a small protion of it) for when they are allowed to eat solids. I have the biggest sweet tooth. I looooovvveee ice cream. My son grab some vanilla ice cream at the store this past Monday and I didn't make him put it back neither. He also asked could he get some pre-cut cookie dough and I said yes. Needless to say I had a small cup of vanilla ice cream with two small just out of the oven chocolate chip cookies. Did I need to eat that? No. :wink2: Do I care that I did? No. :crying: Do I feel bad that I did? No. :sleep: Because back before I was banded 8/4/08 I would have eaten 4 or 6 just out of the oven chocolate chip cookies and a very big bowl of ice cream. :mad2: So just know when you heal you can have those sinful things... In small portions... But please don't do it until you get the big OK!

Stir it up Nina, Stir it up! Like I said I don't watch Oprah on a regular basis. But the woman that she is as far as overcoming so much in her life I do admire. Especially the fact that she is human and she has her struggles just like the rest of us. :wink2: I'm good!

Hey Italian Soul in a way I agree with and in a way I don't. I admire Oprah for the sucessful woman she's become and I admire her for her informative talk show. I beleive we all have the right to different beliefs, ideas, and opinions...so if she invite people on her show that maybe able to enlighten others in anyway and in different aspects of their life... then "Hooray" for Oprah. With that said I have a problem with her if she talks negative about weight loss surgery because on one hand you want to be this open minded person but then on the other hand you want to be closed minded when it comes to WLS... that's not right. Now in Star Jones case I don't blame her for not sharing with America right away how she lost her weight. But then I can see your point she blabbed about everything else. I just know that I'm the type of person if I don't want you to know about anything personal you better not ask me or you may get a very rude "None of your Damn Business." It's not because I'm mean but somethings I want to keep private. But I agree they're both in that spot light.

You go Tapshoes! Do your thing and while you're at it bake me some Mint Three Musketeer Candy Bar Cookies!:wink2:

You know she just may change her mind about WLS. I know back some years ago I use to think the same way about WLS. Boy my thinking changed when I ballooned past 300 lbs. I was one of those Miss Thangs that said I would never get that big. The elders always use to tell me never say never. Then I went through my second battle with cancer. I realized then that I needed help in my fight against obesity. I researched the different weight loss procedures and made my decision on the Realize Band. I don't know why some people have such a negative attitude towards the different weight loss surgeries. But one thing I can tell them that it's not a easy way out and that it takes a total mind and life change in order to succeed. I have my good and bad days. But with each and every pound that I loose I feel victorious. So I hope Oprah has time to reflect and think about how she's going to get back on the wagon. I hope she's a little more open minded about her options. :wink:

Yeah! I said Snoopy Transistor Radio! Everybody wasn't born during the Boom Box 80's Some of us are a little more old school then that and you know who you are... :ohmy: May I quote from the late MC Breed... may he RIP, "Ain't No Future In Your Frontin." :wink:

Can you say Metamucil! Fiber! Fiber! Fiber! :wink:

Girl, you see where I made my confession. LOL I use to jam to this song! I have my little snoopy transistor radio turn up and held to my ear. :wink:

Tiger girl be patient and give your body a little more time to heal. The port site incision was the one that took the longest to heal for me as well. I've also heard it said by other banders. My best friend during my whole healing and itching process was Liquid Tylenol:laugh:. Amen! What a relief. I was banded 8/4/08. Just give it a little more time to heal before you know it you'll forget it exist.