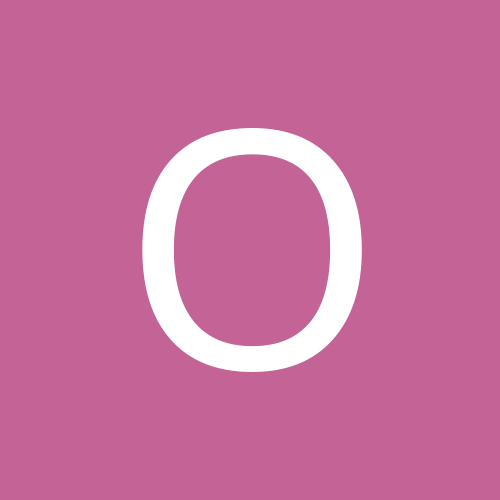 oldandtired
Gastric Bypass Patients
Content Count

108

Joined

Last visited
Everything posted by oldandtired
You are overthinking, and will worry yourself into the ground. I chose the mini bypass, no regrets yet. Advice? Ask your doc, or your primary and ask them their honest opinion.

You may be dehydrated due to the poops, and feeling what you take to be hunger pains. Try drinking more--but I am not a doc. Push up that appt. with the gastro doc...

I have both Medicare and Tricare. Yes, it took 6 months, but I have not been billed a penny.

Search the keyword nausea for these forums. There are a lot of people (Like me) who are on anti-nausea meds. He said it's a hormone that does that. I am on TWO different drugs-one was suppositories 😳-and I made him change THAT. Without the meds, it is a constant state of nausea. He said it would get better--BUT there is no reason to SUFFER til you do! BE vocal! If he won't help, go back to your primary, or a gastrointestinal doctor. THEY work for YOU.

I thought I may have been the only one that imagines a petulant, tantrum throwing child. My "child" is more of a baby, who sleeps (when things are going well), then can be that baby who is about to wake up in a bad mood, twisting and turning and frowning (usually if I have eaten a little too much) then once in a while, the devil personified....

I have always been blunt...so Team Tony

I am at work, so didn't have too much time, but after reading some stuff about the freezing temp of it and why your nose runs....🤢 I decided another time....

Of course, NOW that makes me have to look it up--- 😂😂

I've never taken the temperature of snot... 😂

I am 3 1/2 months out, and have struggled with nausea/queasiness every day. They say it will get better, but not yet. There ARE meds-ask your doctor! I am on two different ones, and after a couple of months, started taking more of them than prescribed--after looking them up and finding out his dosage was on the low end, and I was not going to poison myself. Call your doc-and be VOCAL!

Might be just the way your vitamin is formulated. Try another brand? LOL my doc said Flintstones twice a day, and that's what I do..for now...

So far? From my heaviest, 43 lbs, or to you, 19.5 kg.... or, lol, 2 dress sizes.

You know, I'm almost 4 months post-op. I have yet to have hair loss... Pain--and I have had a few surgeries in my lifetime--is not that bad. They will probably give you a few pain pills. Use them. After the first few days, you should start to feel better. I have had nausea--but figured a way to cope with that. Just bought some new clothes this past weekend, in a smaller size--nothing feels better than that, lol!

I'm almost 4 months post-op, (I put the wrong date for my surgery, and can't seem to find how to change it) and the only thing I can say is that there is NO NORMAL. It will come off. Your body is still in "shock." Don't get discouraged.

Oh I gave away a case of those nasty things. I wanted to drink them post-op, but just could NOT.

umm and your employer has to have more than 50 employees, i think. https://www.dol.gov/sites/dolgov/files/WHD/legacy/files/employeeguide.pdf

He started me on Ondansetron 4 mg once a day. Then when I complained, he prescribed Promethazine, and I believe that is the one that he initially made a suppository 😳 and I had him change it to a pill. The pills are 25 mg, originally twice a day. BUT there may be a reason he hasn't given it to you, BUT you can certainly find out WHY.

I understood that, my post was more of a cautionary to others. Too many people DO treat them as gods. I am wary of doctors. I have seen errors with doctors and my father, my mother--and THAT was a nightmare--and my husband. Too often, people will sit and accept whatever the doc says. There is nothing that says that you can't say wait a minute, go back. Explain that again. My doctor's office also seems to delight in making it hard to reach them. That's ok, I can take it as a challenge. (I always give them a day or so to respond to me, I don't expect immediate answers.)

I have nausea, and I am 3 months post - op. The doc prescribed one nausea med, and that sort of worked, some.. So I went back and he prescribed me another, 2 x a day. That helped--some. When I went back I said this isn't right. He said it is a hormone imbalance, and he has never seen it after seven months post-op. Whereupon I said, "Quality of life???" Then I told him that 2 a day didn't cut it, I was sitting with a trash can between my legs at work, and I had upped the dosage myself to 3 a day, and I could survive with that. (DISCLAIMER-BECAUSE I DID IT, DOES NOT MEAN I AM SUGGESTING THIS TO THIS GROUP.) I looked up the drug online, saw that it could be given in a higher dose, and tried it. He gave me a new script for it 3 x a day. I can cope this way.

Re the comments about "doing what they want to" - I had a partial hysterectomy years ago. I was relatively young, and didn't want to go into menopause. I reported that morning, and saw a paragraph essentially saying he could take it all if he so chose. I refused to sign-they looked at me like I'd grown two heads. Well you have to, or he won't do the surgery, bla, bla- I eventually signed, but griped rather loudly about it. He came to see me before the surgery. I let him know he better not. He told me later if I'd been worse, or if I'd been older, he would have. I sometimes wonder if he would have gotten paid more if he'd done the entire thing. Either way, you have to do your homework, stand up for what you want, and be VOCAL about it. I mean, we don't know, do we? If (the doc, any doc) wanted more money, or wanted to do the easier, shorter surgery (I am speaking generally here) or what. Be involved. We treat docs like gods. it is your body, your life, make a list of questions and concerns, take another set of ears with you. Let him know--if he gets huffy, find another doc!

You know, I guess I'm the only dissenter in the group. Bake it, eat a bite or two, then wrap it up and send it away. Send it home with the kids. Take it to the neighbors, or to a shut in. Enjoy a little bit. I lost 50 pounds years ago by Slim fast during the week, and then hubby and I would go out, and I would enjoy a meal and a bite (just a bite!) of dessert. Took a long time, but I could be good during the week as long as the weekend was coming. Moderation in all things.

Good for you! I had to go back on an arthritis medicine, but it's because of my age, not my weight.

Isn't it funny what my stomach will tolerate, but yours won't--and vice versa? I did a bad thing, I ate something that was not on the list--grits--and never again, not for a long, long time... Soda is not good for me. Iced tea-my mainstay all my life--not now.

LOL I didn't know you could buy Ramen broth by itself. I am talking about the cheap "cook in the styrofoam cup" ramen noodles. Threw the noodles away. Made me wish I had a dog.

That's what I am starting to believe mine may be.