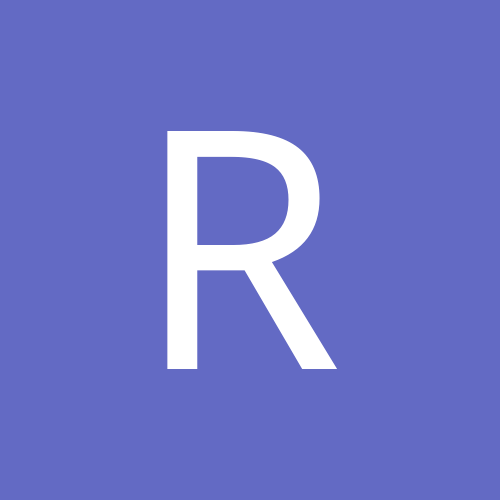 Content Count

11

Joined

Last visited
Roses436

reacted to a post in a topic:

Regrets for a Food & Wine Lover?

Jen-ny

reacted to a post in a topic:

Weighing the risks vs success

Lose to Cruise

reacted to a post in a topic:

Has anyone regretted getting the surgery?

JessieShips83

reacted to a post in a topic:

Has anyone regretted getting the surgery?

lizonaplane

reacted to a post in a topic:

Has anyone regretted getting the surgery?

A1220M

reacted to a post in a topic:

Has anyone regretted getting the surgery?

GreenTealael

reacted to a post in a topic:

Weighing the risks vs success

I hope I won't be judged harshly here, but I really would appreciate feedback from this group. Several years back I decided against Lasik on my eyes after researching and reading horror stories and regrets people had after their surgeries. Wearing glasses for the rest of my life is not that big of a deal to me but carrying 150+ pounds of excess weight and facing future health risks is. And I want to feel energetic again and do something more with my life than be a couch potato. So maybe I shouldn't have started reading stories from people who have experienced major issues after getting weight loss surgery. I know the percentage of people with regrets is small, my surgeon is experienced and I came through gall bladder surgery two years ago with flying colors. I'm taking the risk and doing this, but did anyone else pause for a moment pre-surgery and ponder the "what if's"?

Roses436

reacted to a post in a topic:

I hate food....

Slightly Less Fatty Matty, that is a relief for me to hear. I've wondered whether the gastric sleeve surgery might be better for me since it is not bypassing any of the nutrient absorbing small intestine. My first appointment with my doctor is in June and it will be interesting ho hear what he has to say.

Thx WanderingHeart. I'll look up Rachel Goodman. The difference I have with you is that I never stop eating long enough to feel hunger. I quit smoking thirty years ago cold turkey, so I know I can conquer this. I just don't feel up to another cycle of success/failure. I have to do it right this time and that will mean long term and frequent support. I lost 100 pounds five years ago on a Biggest Loser program but gained it all back when I lost my support network.

I'm trying to understand how weight loss surgery can help to lessen binge eating and emotional food addiction. I live and breathe food. I never get hungry because I never stop eating. I wake up in the morning with the first thought being food. I get up several times in the night and binge. I eat throughout the day and even more in the evening. I'm in a Catch 22 of depression which makes me eat and eating which makes me depressed. I am willing to wait on surgery until I get professional help and get my addiction under control, but I read that the surgery will help, as well. Can anyone share their experience?

Medication is a lifesaver. I have severe rls and take a combination of ropinerole and gabapentin. If I miss my medication, the combination of my brain trying to sleep and my legs unable to stay still is excruciating. I do have concerns that enough of the medicine won't absorb after surgery and if I have to choose, relief from the rls will have to win over living with obesity. Perhaps this wouldn't be the case with occasional or minor flare ups. I've made an appointment to see a pulmonary/sleep study specialist (they seem to be the rls experts) before surgery to get advice.

WishMeSmaller

reacted to a post in a topic:

OOTD

Did you choose sleeve vs bypass and then get physician approval? Or does the doctor pretty much decide what is best for you? Does it ever happen that you have one surgery and later wish you would have had the other? And if so, why?

I can't remember the last time I wore a dress, skirt or anything without an elastic waist. You all look stupendous. What a thrill it must be and I can't wait to get there. Congratulations on all your successes.

I wake up in the morning and food is the first thing I think about. I get up at least three times in the night, open the refrigerator, and graze. I can go months successfully fighting the food addiction and then something sets me off and I slowly sink into the abyss again. I'm only telling my husband about my decision to have surgery because no one has the right to argue against my decision. And honestly, it is not their place to judge. All of your comments are validation that I'm making the right choice. I still can't wrap my head around the mental changes that occur with the surgery, but I can believe it based on all your comments.

My GP believes all it takes is sheer willpower -as in "Just start eating healthy and exercising". Looks like I'll need to find a more supportive doctor. As for red meat, the woman giving her testimony at the info meeting said she had a lot of trouble digesting it and it seemed to stay in her stomach for a long time. I'm so glad to read all the positive comments and honest answers. Thank-you.

After a couple of false starts, I made the call today for my initial consultation. I attended a seminar in the past where I was scared off by all of the possible negative results. Kiss your Mickey D's diet Coke's goodbye. Your peanut butter cups. Any red meat. I wasn't sure I could give up all my favorite foods forever. It also didn't help that my family practice physician was dead set against it. (Anyone run into that snafu?). So I went on another yo-yo up/yo-yo down diet, once again ending up weighing more than I ever have before. Reading what people write in this forum makes me believe that J can be successful and frankly, I'm out of other options. My question is, has anyone regretted having the surgery? I'm in the fact finding portion of my journey and would really like to know.