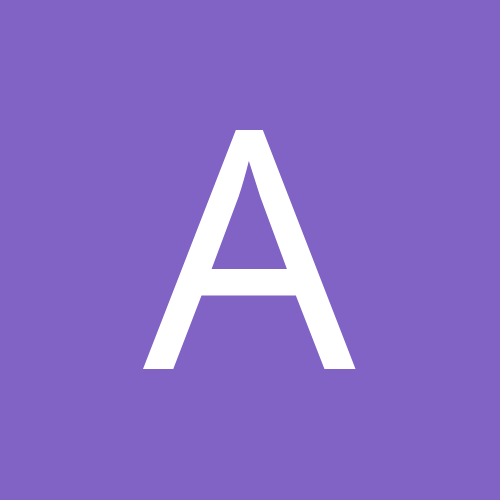 ashd13
Gastric Sleeve Patients
Content Count

42

Joined

Last visited
Everything posted by ashd13
I had my surgery 4-16 and today I was allowed to have eggs and mushy things. I was allowed to have sf jello and pudding on full liquid diet this whole past week. I understand what you mean about pushing it. I made 1 scrambled egg and only ate half of it. Listen to your body.

I had my surgery on Friday and I'm still the same weight I was on surgery day. Is this normal to not see results yet?

I heard people had difficulty with this so I avoided anything super cold in the hospital. I just had my surgery Friday. I let anything super cold sit in my mouth. Today (Sunday) I am drinking ice water and was able to have a sugar free popsicle. I think everyone is different unfortunately. I was scared to try cold things but was dying for something cold so I just tried it and was lucky. I've always been able to drink with absolutely no issues since my surgery on Friday. Hope this turns around for you and it's only temporary!

Thanks. I know to experience it as well and had the lapband over 10 years ago and remembered it happening weeks or months later. Just not right away. Thanks!

Anyone experience mood swings after their sleeve? This is my first full day home and I'm ok one minute and the next I'm teary eyed. Anyone else experience this?

Surgery went ok and I've been in my room for about 5 hours. Have been able to drink about 12 oz since then. Gas pains as I knew and expected have been the worst. I have a drain in. Not looking forward to that coming out as I've had them before. Overall feeling good. Surgery was delayed for hours this morning due to an emergency surgery so I was so excited to get out of this bed and moving. Hoping to leave tomorrow for home.

Tomorrow! Have to be at the hospital at 6:45am.

Surgery is Friday 4/16. Anyone else share that date?

I am sorry to hear that. You ultimately have to do what is best for you and your family. You will be in my thoughts and prayers and will always have a friend here and an ear to listen. ❤️

I had the lapband a little over 10 years ago. I was almost 400 at my highest. When I started my process I was 386. With the band I lost 170 pounds highest to lowest. I then gained what doctors called happy weight when I met my boyfriend. It was about 10 pounds and that was where I stayed until I had my emergency surgery in October 2019 to remove my band. I lost my job and then covid hit. I regain a lot and now above 300 again. A number I promised myself I would never see. I remember the first day I weighed over 300 in the office at the doctors I just cried. I tried to be kind to myself. I'm scheduled for the sleeve 4-16. Was originally suppose to be 2-19 but was pushed back for different reasons. I've read a lot of posts on here that made me wonder if there were many ladies on here above 300. Glad I'm not alone. :)

I haven't even had my surgery yet and I'm worried about the what have I done thoughts. I had the lapband over 10 years ago and had it removed in 2019 and I remember having those thoughts with that.

I was given surgical soap and three sealed wash cloths. I have to wash from chin to groin the three days prior to my surgery. And then I will have to do it the day of at the hospital.

I'm not sure. March seemed like it had a lot. I actually was originally scheduled in February, then March and now April so I've been in each of those groups. March and April have both had high numbers of people.

Does anyone else feel ignored or isolated from people who don't want to accept your choice to have WLS or don't want to take the time to understand your reasonings? Do people feel ignored on here as well sometimes?

I'm 4/16 after being rescheduled from 2/19 and then 3/19.

I had my first surgery in 2018 and the second in 2019. I then had my lapband removed, had weight regain and now will be having the sleeve in April. My arms still look fine but when I'm ready to have another surgery down the road I'll discuss it with him.

I had my arms done and a chest lift done. They took the fat from my arms and put it in my chest. I had drains in my arms. When they were removed it was painful. I would take my scars over my awful arms any day. I managed with Tylenol. One word of advice definitely listen to your surgeon. I didn't listen right after my surgery about moving my arms or lifting them and have scar tissue now that's painful. Good luck!

Hi everyone! I've been on this site a little bit. I am a former lapband patient who had it removed in October of 2019 in an emergency surgery. I decided to go with the sleeve after some weight regain after the removal of my band. I was originally scheduled for the sleeve February 19th then that was postponed the day prior for reasons I can get into if anyone would like to know. Then I had a date of March 19th and again rescheduled. So now I am scheduled for April 16th. I'm so excited, scared and nervous and that's been going on constantly for months with all the rescheduling. Anyone else having the sleeve in April?! I'm excited to be on this journey with everyone and always here to talk.

I had mine removed about 2 years after I had my lapband. It was basically non functioning at the point they took it out. I wouldn't worry about it. It's a common thing to happen but a simple procedure.

I had a surgery a couple years ago that required a drain and let me tell you getting that out will be heaven! Thinking of you. I'm a former lapband patient going to get my sleeve here soon. I had been scheduled in February and it got postponed at the last minute. Rest assured I'm thinking of you because drains are no fun but the other side is glory with that aspect.

Can I just say I've had multiple belly surgeries and no date on the reschedule for my sleeve yet but the gas pain is sometimes the worst. But walking definitely helps. Get to moving even little bits as much as you can is beneficial! Wishing you the best! Can't wait to get my date!

I'm going to be sometime in March now hopefully and considering today is the 1st. My surgery was postponed from February 19th because the anesthesiologist didn't like my ekg and they waited to call me the morning before and postpone it. I had to see a cardiologist and was told once I was cleared I would be moved to the top of the list. I've been cleared just waiting for a new date. Frustrated none the less about it all. I had already completed my 2 week diet and then had to stay on it.