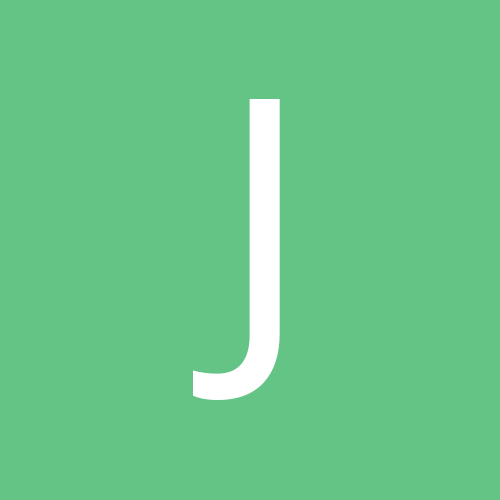 Content Count

385

Joined

Last visited
About joiful
Rank

Junior Guru


Birthday

12/24/1963
About Me
Biography
Interests
Occupation

own teeth whitening business

City
State
Zip Code
I called the doctor office today just to see if they have a cancelation and they do! So excited, hopefully the band will work. Charlene we get the LED's through DPL. We sell them here and can sell them cheaper than what DPL will charge but I am NOT trying to sell you anything. I own a commercial grade LED that costs as much as some people make in a year. The unit is from DPL will help but may take more treatments and it is not that expensive. You can strap it on or sit in front of it depends on what you are using it for. They sell theirs for $349.99 and it should last you years. You can view some info about LED on our website at restorativelighttherapies.com I wish you well!

I haven't been on here since August. I was waiting to see a doctor about my band because it never worked. I had to wait almost 6 months and my appointment was in the middle of Nov. I was doing well for awhile a book that I got really helped me, lost weight and then BAM I was back to eating sweets. Now here I sit eating a candy bar and waiting for another appointment to see the doctor in Jan. The place I was going to filled and unfilled me close to 20 times. The new doctor said they made have over filled it early on and ruined the band by strectching it out. When it strecthes out it does it an an area like a ballon, the whole band doesn't strectch just an area. Now I am where I am at and they are going to try to fill it and see if that was the problem or if it was over filled and my stomach strecthed out over the band and that is why I didn't feel full even though I would pb even things like lettuce. I just wished I could get in earlier even though it is the Holidays I would rather have a since of stability when dealing with the food issues. I am under a lot of stress because my business is slower this month compared to last year, my 18 year daughter charged with a felony because of haing pills on her and spent time in jail till I bonded her out and took her to rehab, my mother now has dementia and calls me up when she thinks some one took her cats. I opened the door and there they were running all over the place. Worried about paying our house payment and our bills. Worrying makes me EAT! For a tighter tummy, a post that I read earlier. There is new lasers out there that even after one treatment will tighten the skin. For Fibro, a post I read earlier. An LED light will help, you need red. I treat several of my patients with LED with Fibro. It helps so so much! FYI I own a aesthetic medical spa.

I have a 10cc Realize Band and I have had 13 cc put in. I had no restriction so they put in this thicker stuff and took out the 13cc of saline. I had problems eating some foods and PBing but I never felt full cause of my band. I don't care what I was eating I felt no restriction so I understand what Big Tom is saying. The reason people get the band is to feel full and stay full longer, I never did and I was banded July 4th 2008. I had close to 20 fills and unfills in less than a year with the band never working like it should. There is nothing wrong with the band nor the placement. I have given up and now I put the responsibility is all mine. I am no longer upset about spending $11,000 and still owe $5,000 but now I have tools that help me to stay away from the foods that I shouldn't eat. I don't eat healthy all the time but it is so much better and I don't eat any sweets. Good luck Big Tom I feel for you!

It would surprise you how much sugar and fat and salt they even put in their wraps and then the meat is loaded with all the above. Try even finding a wrap at a grocery store with no sugar added. Not one thing at McDonalds is with out sugar even Chilis. I even called Chilis several years ago and asked corporate if they had anything with out sugar and the answer was "No". I even went to Chick Fil A cause they say how healthy they are. The "natural" chicken breast is loaded with several types of sugars. I left. The book talks about why there are several different types of sugars listed in ingredients list. The reason why is if it was the same sugar it would be the first ingredient. This way it spreads out the sugar and makes it look not so bad. Tricky Tricky so glad I found this book. Yesterday marks 3 weeks of getting off the crap and my life is changing so much. I can focus on my family instead of going to my room and eating bowl after bowl of ice cream. The same problem I had before my band was the ice cream. Now I can safely say that it is over and I focus on staying away from the foods that draw me to more sugar. I bought my book from Borders and worth every $28 that I paid for it.

The End of Overeating , it was published this year or 2008. He used to be ahead of the FDA and he is the same person that went after the tobacco industry. He says he is going after the restaurants and companies that make food addictive. He talked to big wigs at the companies and they gave him some secrets. Of course they wouldn't give names but you can tell who they are. They even take water out of foods and put fat in to replace them. He gave an example of Chilis Southwest Eggrolls and how they make them full of sugar, salt and fat so we would crave them. I used to eat them all the time so it was ironic reading about it!

I don't know who you are asking, shirley, but I am doing very very well. Today marks 3 weeks of eating healthy with no sweets. The book I got by David Kessler has been a god send. I am losing weight on my own with out the band. He says to have daily meal plans and stick to them. There was other helpful hints to of getting of the road of obsessive eating. He also talked about how the restaurants and food companies have specific departments to make the food addictive, and they know what they are doing but they rather turn a profit. Very interesting and enlighting book!

At this point I think I may just give up. I am thinking about having all the fill out of my band. Can't eat pasta, rice, bread and maybe a few other things. The other night I ate a piece of chicken breast and all of a sudden I had to throw up. Boy, I threw up so hard I wet myself. Thought I was going to choke to death by myself, no one was home. I have been reading The End of Overeating by David E. Kessler, MD and that has helped me more than the band has. I am just tired of spending money on the band and taking away from my family. the book by Suzanne Somers is called Breakthrough.

Reading a goog book The End of Overeating. It is by David Kessler. Excellant shedding some light on my problem and ways to help. One night of no eating besides dinner and no ice cream down!

Has anyone read the lastest Suzanne Somers book? It was awesome. She recommends treatments for high cholesterol. I tried the bio-identical hormones, best thing I have ever done for myself. I had to have a hysterectomy when I was 35 and all I was on was estrogen. Started losing lots of bone and read in her book about testosterone and how that builds bone and muscle. I had spinal surgery in Oct. and I was not healing took the hormones and in weeks they healed. I am just suggesting about the book but I thought it was amazing.

Thank you. I don't know how to give up on the ice cream. It soothes my anxiety. The anxiety could be something simple and I don't know how to stop feeling the yucky feeling. So I eat ice cream to get rid of the feeling. I am trying to expand my business have tried 3 loans and then a lease. I got turned down by every one. Banks are still not lending money. Every loan made me worry if I was going to get it or not. The anxiety lead to the ice cream. I am trying a 5th route and I hopefully find out tomorrow. I know I am suppose to go for a walk, take a bath, read a book but it doesn't help when you do these activities and the mind keeps going over and over about the ice cream.

How can the tuna get stuck? That is so scary! Gosh you have been through a lot! There is many disappointments so far with July Butterflies. Makes me still wonder. I am still eating ice cream but I think I am getting more active. Lots more active since the band so that is a very very good thing. I used to be very active until the eating lead me into hell.