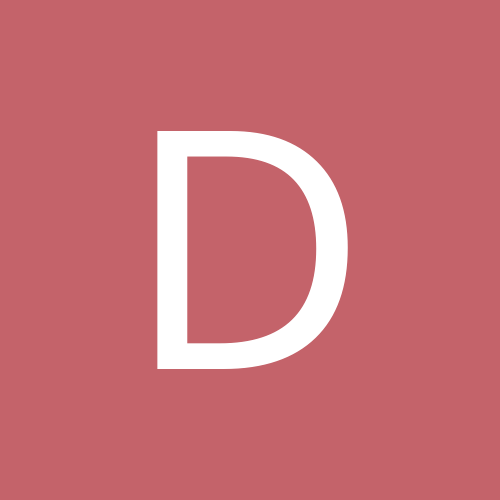 Content Count

46

Joined

Last visited
Wickerbuni

reacted to a post in a topic:

Weirdest None-Scale-Victory - I'll go first

My goal was 220 and I've been hovering in the mid 220's for a while now. I also struggle with the sweet tooth. Talking to a counselor is an excellent idea. We have to explore the questions that got us to this point in the first place. It seems the better option is to replace the habit of eating a half pan of brownies with something a bit healthier. Too funny you said that because that is a huge weakness for me! I also have been indulging in the sweets and I'm personally scared of letting the old habits take back control.

Checking in with others here. I can't believe it's been 8 months... I'm doing well, still think I can drop a bit more weight but very pleased all in all.

DareMightyThings

reacted to a post in a topic:

Weirdest None-Scale-Victory - I'll go first

t0bell@

reacted to a post in a topic:

Weirdest None-Scale-Victory - I'll go first

PhenomenalWoman

reacted to a post in a topic:

Weirdest None-Scale-Victory - I'll go first

lizonaplane

reacted to a post in a topic:

What should I aim for in terms of healthy goal weight?

I read somewhere on this forum that your "goal weight" picks you. I believe (or hope) that some of that is true. My original goal is 220 and now that I'm closing in on that, I'm definitely approaching this open minded. I've spoke about this with others and I firmly believe that if I were to stay where I'm at now, I'd be very grateful. I feel better than I did when I was 30 and I'm 51 now. The one thing that does bother me is the "charts" say that I'm still obese even though my labs and overall health stipulate otherwise.

Not to discourage you but the surgery does not fix all things and especially not our heads. I find myself having new funks. My surgeon actually prescribed some very mild anti-anxiety stuff and said some funk was expected. The hormonal and other biological changes are quite extreme and it's something all of us have to work with. For what it's worth... 6 months after I find my self with higher highs and even some lows I can't quite wrap my head around. It seems that some if not a lot of long term successful folks have approached this both mentally and physically. None of us want to go back to a life and the prison of obesity. That being said.... I feel like I need to work on my head at this time.

Bucky0126

reacted to a post in a topic:

December 2020 Surgery Updates

blackcatsandbaddecisions

reacted to a post in a topic:

Weirdest None-Scale-Victory - I'll go first

STLoser

reacted to a post in a topic:

Weirdest None-Scale-Victory - I'll go first

Arabesque

reacted to a post in a topic:

Weirdest None-Scale-Victory - I'll go first

chiquitatummy

reacted to a post in a topic:

Weirdest None-Scale-Victory - I'll go first

Cutting toenails no longer feels like an Olympic event. Also, not eyeballing your parking job wondering if you can get into your car... that's a big one for me.

I'm right behind you!! I can't believe it's already been 6 months since we did this. Had you asked me a couple years ago if I could ever feel this good, I would call you a liar. I recall very clearly how much it hurt just to get out of bed. I also recall having to be hospitalized twice after the procedure and wondering if I made a mistake. Those "bumps" are all part of the process. I hope to come back to this forum and keep in touch with folks even a year from now to share our success stories.

I see some loose stuff in the front of my neck but otherwise am doing pretty good. I'm over 100lbs lost and that seems to be the most visible. I exercise quite a bit and don't have a large flap around my abdomen just yet.

Coming up on 3 months after my initial post on this topic. I just went through my closet and drawers a third time. With the exception of one shirt, everything is gone. It's almost to the point where my newer smaller clothes are getting too big. This is crazy fun but also scary. I don't know if this makes sense to anyone else but either way, I'm grateful to have this "problem"

I full expect to have up's and down's. As I'm early into this process, I'm very much enjoying the "honeymoon phase" but I'm also a realist. A suggestion I heard was to try the liquid only (pre-op) diet for a week or 2 to kick start things. I'm interested in the long game just like everyone else. It's the small everyday habits that are going to make us all healthier long term. At least that's the story I'm telling myself at this point. Thank you for your story.

Think I mentioned this in another post but when I told my surgeon I weighed in everyday (right after surgery), he asked me if I was purposely trying to make myself even nuttier than I already was. Joking but not I suppose. I think once or twice a week is reasonable. I find that if I do it too infrequent, I'm more likley to make mistakes and lose track of my accountability. If I weigh in too much, I obsess over the number, which isn't always the best indicator. To each their own w/o going too crazy I reckon. 😀

i'm the same way with the "250 mark". Those mental hurdle are a real *****.

Another great topic and great interest to me. "Back on track" has to be the new normal for us. When I personally think of "back on track" and knowing my own vocabulary and actions, this implies that we're only doing well when we are in fact "on track". We're all going to stumble and get off track but these definitions and phrases may mean different things to different people. My personal "on track" typical day consists of drinking as much water as possible first thing in the morning, limiting my coffee intake, walking every 2 hours while i'm working from home, and going to the gym at least 5 days a week. It's the grind that make me feel like I'm "on track". Hope this makes sense for others.

Hope this helps some folks. One thing I read not too long ago (and I can't recall where exactly) are the reasons why we do the things we do. This is why I love this topic and thread. Intrinsic vs extrinsic. Saying things like "I want to drop 50lbs so I can get into my old jeans" would be extrinsic whereas "I just want to be at a healthy weight and avoid the long term complications due to excessive weight" would be more intrinsic. These are the things we really have to ponder.

To give my boys the gift of being a potential "Grandpa" to their future children, should they decide to have them. It's something they didn't have much have in their lives. I also want to enjoy "golden" years in a healthy way with the wife. I also want to break free from the prison cell of nearly 350lbs. We're flying to Savannah in a couple months and for the first time in a long time, I am not too concerned about fitting in the airplane seat.

My Dr was the one that gave me the advice I'm following now. Although I'm not new to weight loss, I am new to this type of weight loss. Your comment "diet that is normal" is a bit contradictory as in none of us would be in this forum if our diets were normal in the first place. I think I understand what you are saying though. I'm glad to be on this forum and grateful to pick up on knowledge from everyone.