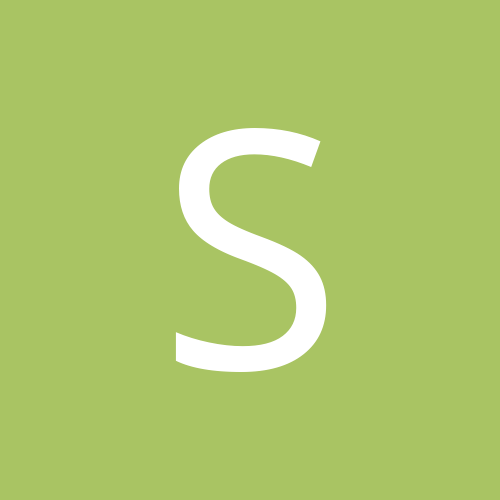 Content Count

14

Joined

Last visited
newyorklady20

reacted to a post in a topic:

How long until you felt like you could go back to work?

Varies from person to person depending on how you're feeling and your recovery. I'm a nurse and was back at work doing 12.5 hour shifts 9 days after my bypass. I felt fine and my surgeon said it was fine too, just no heavy lifting.

groovygal

reacted to a post in a topic:

Anyone for Jan/ Feb 2021

Those are all good tips! Glad you are doing well so soon post op. The shoulder pains were honestly the most difficult thing to deal with for me, however I'm grateful they only lasted badly for 2 days. I'm 5 days post op and doing better. I manage 1.5L water, 1 protein shake and 1/2 bowl thin soup each day now. My stomach is still very tender and getting comfy in bed is difficult at night. But on the whole I am feeling fine. Haha I totally get those feelings you mentioned of regret on the first day. We just feel so bad at first there's a whole load of it! I'm not weighing myself until 6 weeks post op so unsure how much is gone so far. 4kgs is great so soon! I feel like a bloated whale still.

Neensyb

reacted to a post in a topic:

1 week post gastric bypass

I had mine done 3 days ago. Like you, I'm having a hard time with bloating and abdominal discomfort. I can't get my shakes down still so mostly just water and herbal teas. Glad you are starting to feel a bit more normal now and even better over the coming weeks!

pdc1605

reacted to a post in a topic:

Anyone for Jan/ Feb 2021

I have had the surgery about 6 hours ago now...feeling weak and in pain...woke up very nauseus and pain...not as nauseus now but a lot of pain in my stomach. Struggling to drink water, can only drink ridiculously small sips without hurting my stomach. Staff are taking care of me though. Hospital bed so uncomfortable! Wll that's me done, best of luck to everyone with upcoming surgeries this month.

snowcones

reacted to a post in a topic:

Reached my goal weight today! Before and after photos.

snowcones

reacted to a post in a topic:

I Want To See Before & After Pics! (Cont'd)

snowcones

reacted to a post in a topic:

Protein and Water Intake 7 Days Post Op

My bypass is TOMORROW...and I'm petrified! Happy new year to everyone. Let 2021 will be the year of good health and lots of weight loss. 🙂

healthy and fit @ 60

reacted to a post in a topic:

Got my surgery date. Any January bypass surgeries??

snowcones

reacted to a post in a topic:

Gastric bypass 3 yrs ago updated (pics)

The pre op diet will depend on the surgeon, there are quite a few variations. I see many are doing liquid diets but my surgeon has me doing 800 calories low carb. White fish, chicken breast, salad and non starchy veg. Unlimited Water and tea/coffee but no milk. As my BMI is under 40 I just do 1 week pre op diet.

Yes, having surgery on 2nd January. Good luck!

Well I have enjoyed my final meal today and start pre-op diet tomorrow. 30th December I go in for covid swab and blood tests. Only 8 days to go until surgery and I'm not feeling prepared at all.

snowcones

reacted to a post in a topic:

Any December surgery

I definitely don't feel that way but thank you for your kind words. 😘 Yes many have gone back to work soon from what I've seen, but I saw a lot say they got tired and fatigued quite quickly at work. I guess we will only know once we're back. You're right about not going too crazy over Christmas. I'm going to enjoy my main meal but go easier on the carbs and no sweets or dessert. Are you doing all liquids pre op and then just the meal at Christmas? Hope it all goes well for you from Monday. The time will fly by and the weight loss ball will get rolling! Merry Christmas and a great new year and adventure for us all.

Surgery is still going ahead here but I'm not in the US. That must be very upsetting to have surgery cancelled. Hopefully they can reschedule you soon. Everything is uncertain these days. I had appointment with dietician today which was encouraging, and start pre op diet two days after Christmas. I'm thankful I can fully enjoy Christmas Dinner! Only 17 days left until surgery....a bit worried about work - I can only have 9 days off before returning and am a nurse so will be going back into 12.5 hour shifts straight away. Not very ideal.

What surgery is this for? I'm having a bypass and the minimum stay is 2 nights. I haven't heard of day surgery for a bypass before, although I have for the band.

Is anyone else not having to do a 2 week liquid diet pre op? My surgeon is putting me on a 1 week low carb 800-900 calorie diet before surgery. I wonder why it differs.

Neensyb

reacted to a post in a topic:

Anyone for Jan/ Feb 2021

I'm scared too. I don't know anybody in real life who has had weight loss surgery but looking at some incredible health and body transformations online, I'm really looking forward to have this done despite the fears. Nice to see other people having surgeries around the same time. Not too long to go now!

Hi everyone, my surgery date is 2nd January. It sounds like you're doing a good job with your eating ChiNaDoll! Just keep up what you're doing and I'm sure you will be fine.