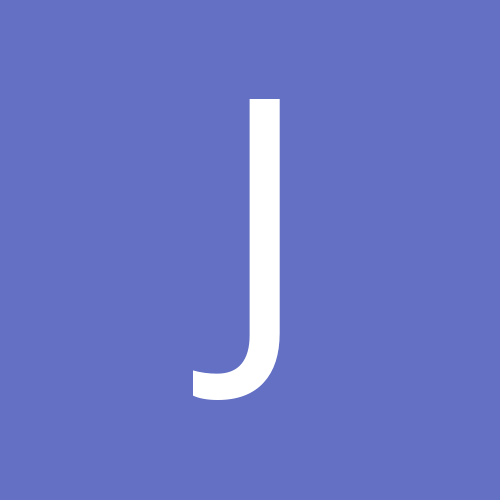 jodibyland
LAP-BAND Patients
Content Count

71

Joined

Last visited
Everything posted by jodibyland
lol....wow...I can't believe that I had a message on here from you. It was way over a month ago. Things are going well with me....well for the most part. I stayed the same this past week....but I guess that's good considering I had 2 separate Thanksgiving dinners. How are things going with you?

jodibyland commented on chicamam1's blog entry in Blog 45467

Good job so far!! I'm sure we all get the negative thoughts that pop in....yuck I hate those. Have you been keep a log of your success through pictures? Sometimes we look in the mirror and see the "old" us and not what we have become. You have alot to be proud of....you've done the HARD part....choosing to have the surgery in the first place is the biggest step. Take it easy on yourself. Sometimes when I start to get hard on myself, I ask myself "if this were a friend going through this, what would I tell her?" Keep thinking positive thoughts and soon the negative ones will be a distant memory. You go girl!!

jodibyland commented on Jessica27's blog entry in Blog 11267

I really hear you Jessica. I was in the hospital this spring and it took having to get a special "bariatric" commode to use that finally pushed me to look into getting the surgery. I'm one month out and have lost a total of 36 pounds from the time I first saw the doctor 7/28/08 to now 11/08. I have been overweight/obese for a long time----maybe since about age 10? Wow...that's 40 years for me. I had missed so much in my life during those periods of time not so much because I was fat but because I thought since because I was fat I was of use for anyone/or anything in this world. When I started to believe in myself at the weight I was at (even though it was WAY TOO MUCH), only then was I able to think about changing. Hang on to at least one thing about yourself that you like...such as your eyes, or whatever. You will soon be on the other end of your lapband journey helping others who are just beginning. Hang in there! Your "sister" in lapband support....Jodi

Thanks for the motivation! You've done an awesome job. Keep up the good work!!

Awesome job! You are a true inspiration to those of us just starting out!!

Weigh to go Jacole! You are a beautiful lady even though you're still on your way to goal. Your eyes just sparkle! Keep up the good work!!!!

Thanks for sharing with us. Awesome job!!

Congrats on your bandversary! You look fabulous---it's a "New You"

Awesome! You are an inspiration to those of us just starting out.

Sorry...it's me again...I meant to ask how a person would put the little weight loss ticker at the bottom of your posts....can anyone help me? Thanks!!

I'm glad that there is something here for Christian bandsters. I know we are to consider our bodies "Temples" so I'm assuming that means taking care of that body. Glad to be here. Look forward to meeting more of you here online. Jodi

I hear ya...I was banded on the 23rd of this month. As I write this to you...I am starving. I know about head hunger and real hunger....but when I'm dizzy and weak I think it's time for protein. Good luck to you...enjoy the pureed food. I too recently purchased the bullet blender....it's a winner!