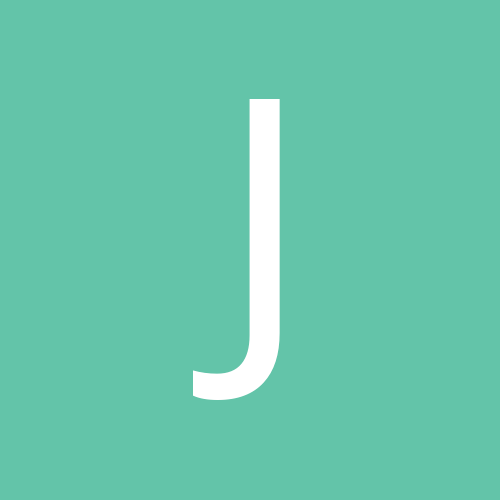 Content Count

30

Joined

Last visited
@S@ssen@ch the shows that are coming on right now are following people at 1-year post op and some are still struggling and going to counseling....which validates your point.

@TisTrue thanks for the feedback. I agree that he can be harsh and it sounds like his focus is strictly on free will vs. looking at obesity as a disease.

This show played a part in my decision to have WLS. Seeing the struggles and the victories helped me to better understand my relationship with food. But now that I've had my VSG, I'm paying attention through a more watchful eye and I'm beginning to wonder how realistic some of these things are, specifically the weight loss goals that the patients are given. On the most recent show, there was a lady who was 1 year out and the doctor told her she should still be losing 15 pounds a month but the more I read here and other places that seems like a tall order for someone who is even 4 months out. I was never given specific weight loss goals after surgery but I know every program is different. I was even surprised that I wasn't given a goal before I even started the process like Dr. Now gives his patients. What are your thoughts? Is "My 600-lb life fact or fiction? Were you given weight loss goals by your surgeon?

@three a that sounds yummy! Do you add anything else besides the sausage and seasonings?

@BayouGirlMrsS this sounds like a well balanced plan! Thanks for sharing. I have an appointment with my nutritionist in May and I am going to discuss coming up with a plan that works for ME! Researching online, it seems like a lot of people implement their own plans because I see a variety of Keto, IF, counting macros. I haven't tried the yogurt you mentioned but I will. I either buy Dannon Light and Fit or Chobani.

@BayouGirlMrsS on the paper I have it says that they have a high fat content, that's the reason why. I managed to get a protein shake down yesterday so that was breakfast. They were making me nauseous after surgery. I've been eating the Dannon Light and Fit yogurt but I'll have to try the one you mentioned.

@Arabesque I don't like eggs at all. Only if they are used in a recipe as a binder and I can't taste or see them like in a burger. 😫😫😫. I could try a vegetable hash or fish cakes and I do have an air fryer. Thanks for the tips! 😊

@BayouGirlMrsS I like grits but not when they are really runny. I tried them during my soft food phase and they didn't sit well with me, probably because I made them too thick, so I haven't had them since but I may try again soon. Before surgery I would eat an English muffin and sausage for breakfast, or vanilla yogurt and blueberries, or 2 of those halos and bacon. If I had a heavy breakfast it would be on the weekends. That's another thing I struggle with is eating at my appointed times. I start working and the next thing you know so much time has passed. Someone suggested I set alerts through my amazon echo so I may try that.

@BayouGirlMrsS I don't like avocados but I use avocado oil. Eggs, oatmeal, cottage cheese, cream of wheat...all on my 🤮 list... I have texture issues.... 😔

@Brent701 yeah I feel like I was on a roll with my routine before Corona.....sucks!

@BayougirlMrsS thanks for the feedback! I should have prefaced my message by saying that I don't eat bacon everyday. I mostly do yogurt and fruit but it's tough eating the same things over and over. I am determined to make this tool work for me and I am not veering off the track too far with lots of things I shouldn't have because that's how I got here in the first place. I know this battle is 95% mental but it has been tougher being at home every day and maintaining a routine. If I was at work I could only eat what I brought but I know things won't always be easy. Just taking it day by day!

@MeowAMR thank you so much—great perspectives! Appreciate the feedback and encouragement 🙂.

Thank you all for your responses and feedback, very helpful! 😊

@MsMocie while I appreciate your response, the added sarcasm isn't necessary. Especially since this is a forum for support. And while I didn't mention a list of all the foods I don't like, with the exception of eggs, (especially with bananas) so I don't know why you mentioned them, I don't like cottage cheese or tuna.

Hi all, I am 6 weeks post op and I am having a really hard time with breakfast. Per my surgeons guidelines, he recommends avoiding bacon, sausage (even chicken), ham etc. but my issue is that I hate eggs! So I am tired of having protein shakes and yogurt for breakfast. I also don't want to eat chicken or seafood every morning. I've had some bacon and I'm wondering if I am "cheating" and messing myself up. I hit a stall at 3 weeks, had my menstrual, and went up! It finally broke last week and I lost what I gained but it just doesn't feel like I've made any progress in weeks! I've lost 22 pounds since surgery on 2/24 and with my 2 months coming up I feel like I should have lost at least 30 since my starting weight was over 300 pounds! Here are my questions: 1. For those who've had a VSG what was your average weekly and/or monthly weight loss after the first month? 2. Do you eat bacon, sausage, or ham for breakfast? 3. Have you cheated and still lost? Thanks in advance for any advice you can give because I am going crazy!