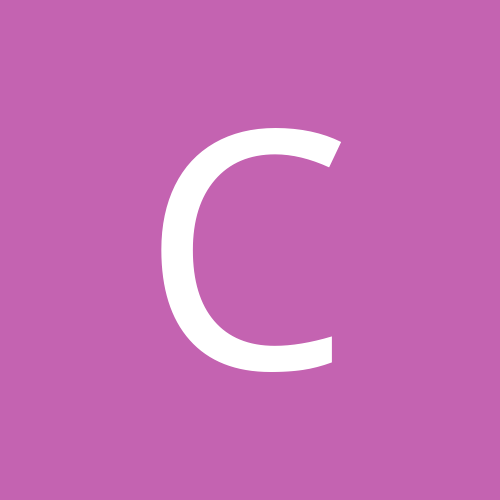 CarmaCarmen
Gastric Sleeve Patients
Content Count

9

Joined

Last visited
Kharisma

reacted to a post in a topic:

February 2020 Post-Op Thread

When i lie down on my left side I get a sharp pain to the left of my belly button. It's not close to any of my incisions and usually only hurts in that position. It reminds me of when I played sports as a kid and I would get a "stitch" if I ran too much. I've read that running stitches happen due to muscle spasms or a pinched nerve, which seems plausible for our situation too. Mine doesn't sound as bad as yours though; it's really more of a nuisance because I like sleeping on my left side and I can't. My surgery was on 2/14, so hopefully your pain will get better

Mine was done robotically on 2/14 and went really well. My incisions looked way smaller than I thought they would. I'm 4 weeks out now and 3 out of the 5 incisions are all healed and look like little scratches. Only the two bigger ones are left and even they look good. Good luck with your surgery! You'll do great!

Mello1

reacted to a post in a topic:

February Surgery ?

lisafrommassachusetts

reacted to a post in a topic:

February Surgery ?

smund

reacted to a post in a topic:

February Surgery ?

I had my VSG on 2/14. I remember being in pain when I first woke up but then they adjusted my meds and I was fine in like 5 minutes. Seriously. The rest of the time at the hospital and the first few days I just felt stiff but it didn't really hurt. I think the best I could describe it is the way you may feel the day after you do some crunches. I took pain meds the first 3 days I was home just to help sleep because my doctor told me that I should take them preventatively. I think that helped a lot. I would also suggest trying to drink as much liquids as possible for the rest of the day until your cutoff time, especially with some salt like the gateroade or broth. The more hydrated your body is today, the easier your recovery will be tomorrow. Hang in there you are soooo close! We are rooting for you 👍🏼

I'm also 5 days out and get cramps under the breastbone usually a few minutes after sipping something cold. They come and go for about 20 minutes but each time is like a small wave of pain that I guess is like a spasm. I had less today than yesterday so hopefully they'll stop eventually. I'm still not getting enough fluids and nowhere even close with protein

Hope you are doing well! When you are up to it let us know how it went. I am 5 days out today...just remember that however uncomfortable you are feeling it really does get better each day. Thinking of you!

I'm 3 days post op today and it was kind of a mixed bag. Overall less pain but I wasn't really able to get the clear protein drinks down at all. I tried to focus and just staying hydrated. I've discovered that's it's easier for me to consume warm liquids over cold or even room temp ones. Seriously, cold water or propel/gateroade feels awful going down for some reason. Broth goes down so easy though! I also made a tea concoction...warm water with Yogi bedtime tea, juice from half a lemon, packet of Splenda and a pinch of kosher salt. Sounds ridiculous even to me but it actually was good and went down pretty easy. Tomorrow I'm allowed full liquids so hopefully I can take in some protein but I can't even imagine that right now. Lol, it's so bizarre to even think that I'm nervous/excited for a small sip of premier protein As I'm typing this, I feel a bit hungry for the first time...is that possible???

Thanks Lisa! Cutting up Tylenol right now! Even though my mouth feels dry, my pee looks nice and clear so hopefully I'm not dehydrated. Hope everyone is doing well!

Today I was discharged from hospital after getting sleeved yesterday. I felt really good post-op and this morning but after being home on my own, definitely feeling more pain and discomfort. After every sip of water, my body makes the loudest noises🤭 ! Gurgling and whining and popping is the best I can describe. One side of my face is flushed and warm...not sure what that's about, lol. Trying to walk around and get some of the gas up and its helping. I feel so thirsty though and maybe only got two sips of my clear protein down. Question: Doctor gave me 10 pain pills but said to try to just take Tylenol unless it's really bad. I think I'd be ok with Tylenol...should i crush the pills up?

Lily66

reacted to a post in a topic:

February Surgery ?

Redeaux

reacted to a post in a topic:

February Surgery ?

niffer

reacted to a post in a topic:

February Surgery ?

ResaRoo

reacted to a post in a topic:

February Surgery ?

Hi everyone. I've been lurking on this forum for a couple of months and figured better late than never to actually join and post. I'm getting sleeved tomorrow! Im so tired right now after the week of liquid diet but can't go to sleep until I chug 2 bottles of "ensure pre surgery" at midnight. 😖 thanks to all the February people that have posted. Makes me feel so much less alone!