Content Count

280

Joined

Last visited
19 Followers
About SkinnyKathy
Rank

Guru in Training


Birthday

07/20/1966
About Me
Biography

I had lap band surgery in September 2008. My starting weight was 433 lbs. Since then I have lost about 250 lbs. I am beyond thrilled!

Gender
City
State
Zip Code
Recent Profile Visitors
The recent visitors block is disabled and is not being shown to other users.
I was banded in September 2008. My starting weight was 433 lbs. Even at 5' 9", my BMI was over 60. I was wearing size 34-36 clothes, and they were tight. If I gained any more weight I would have to wear mumus! Before my decision to get the lap band, I thought I would never be able to lose the weight and I would die morbidly obese. When my sister-in-law was diagnosed with terminal cancer, and I thought of her children growing up without a mom, it made me realize that my children could easily face the same fate. So I vowed to do something about it.

I chose the lap band because it is reversible and adjustable. I knew that I am young enough that if a better bariatric technique comes along I want to be able to take advantage of that. Whereas if I had a gastric bypass I might not be able to do so, since part of my stomach and/or intestines would be cut away. I had to wait 6 months from the time I made the decision to the surgery date. Waiting was hard, but it gave me time to prepare and get other health issues (undiagnosed Type II diabetes, high blood pressure) under control with medications.

My lap band surgery went smoothly, and recovery was not difficult. Afterwards, sticking with the liquid diet for several weeks afterwards was a challenge. And waiting four weeks for the first fill, and two weeks in between fills, and four fills before I got to my sweet spot was a BIG challenge. I was so anxious to get the weight loss going, that it was hard to wait so long to get this tool in my hands after I had made the decision to do it.

The nutritionist I met with before my surgery told me that the lap band is not a panacea, it doesn't do the work for you, but it gives you a great tool for you to use. It's like I had been trying all my life to dig a hole with a teaspoon. I got frustrated and gave up, who wouldn't? Getting the lap band is like trading in your teaspoon for a backhoe. I still have to do the work, but now I have a great tool for the job. I found this analogy to be extremely true in my case. Once I got to my fourth fill, and the lap band really started working for me, then the weight really came off. Although the rate fluctuated, over time my weight loss was a pretty consistent 2 pounds per week.

Basically, I lost 200 pounds in the first two years. Those were two years of amazing changes in my life. I did a lot of work on the inside as well as the outside to get to know myself better and learn to love myself and accept myself, faults and all, even as I strive to make myself a better version of me. I did a lot of exploration, pushed a lot of personal boundaries, and even changed careers. I do believe that this internal work is a critical part of the weight loss journey for anyone, in order to be successful in the long run.

Backing up a little bit, I had a pretty severe pannus even before I started losing weight. Once my weight loss got going, all my health issues got better (Type II diabetes and blood pressure came under control without medication) but the rashes under my pannus got worse! As I lost weight my pannus kept dropping lower and lower! Finally I sought out a plastic surgeon and we got insurance to cover a panniculectomy. He cut off 14 pounds of skin and fat! I had lost about 80 pounds by this point, so we knew that the band was working for me. The recovery from the panniculectomy was initially easy, but later I developed some pretty severe seromas, that required my surgeon to go in and pull fluid out several times a week. But after the first month I was very glad I had the panniculectomy. No more rashes, clothes fit me better, and it was a lot easier to exercise!

I have to admit, though, that I did not exercise regularly at first. I'm not proud to admit it, but most of that 200 pounds lost was through diet rather than exercise. After losing 200 pounds my weight loss stalled. I spent about a year and a half between 220-230 lbs, wearing a size 18-20W. At this point my life was already transformed, I had already achieved and exceeded the goals that my doctor and I set out for myself (my initial goal was to get into the "low 200s" which I later defined as 249 lbs.) and I thought that was all the weight loss there was for me. I was satisfied, but I still longed to go lower, to get out of plus sizes, and to be eligible to have a full set of plastic surgery procedures to transform me into the beautiful woman that I felt myself to be inside. I set a new goal, 199 pounds.

So a little over a year ago I finally decided to get serious about losing the extra weight. First of all, I went in to have my band tightened. I discovered that my band wasn't holding a fill very well. After a series of tests, my doctor discovered that I had a leaky port, and I went in for port replacement surgery. That surgery was a piece of cake, and after I got my port and tubing (it was actually leaky tubing) replaced my band worked as good as new. So getting a properly working, properly adjusted band was the first step towards getting back on track.

The other thing I had to do was get serious about exercise. All my life I had hated exercise, and had only ever done it out of obligation or guilt. But some friends were raving about a small yoga class, including one friend who also struggles with weight and body image issues, and I thought going to yoga with friends would be more fun and make it easier to stick with it.

I struggled mightily with voices of self-doubt at first, but eventually I really started getting into yoga. At first I was going only once a week, then twice a week, and now I am going five days a week M-F. Now I love yoga! I have learned so much about myself as well as greatly increased my strength and flexibility through yoga. I can't recommend yoga highly enough. I only wish I had gotten into it sooner.

Lately, my yoga schedule hasn't been working out, so I've joined 24-Hour Fitness and am doing cardio and weight training. I miss my small, intimate yoga classes, but with the gym open 24 hours there's no excuse not to work out at least 3-5 times a week!

Oh, and weight loss! In the last year I have lost another 50 pounds or so. As of this writing (4/1/2013) my weight is 178 (size 14-16), making my total weight loss 255 pounds. I just passed my third weight loss goal. Soon I hope to have have plastic surgery. I figure that will take me down into the 160s.

Currently I am consulting with plastic surgeons in my local area (San Jose, CA) as well a few in Los Angeles, CA and Tijuana, Mexico. I am looking to have a lower body lift (probably with fleur-de-lis/anchor incision), liposuction, breast lift with implants, brachioplasty, and medial thigh lift. I still working out how I will pay for all of this, as well as find the time for these multiple surgeries and the recoveries from each. But it is a priority for me!

I have been more than thrilled with my weight loss journey. The lap band has been an incredible tool for me to help me achieve my goals. I wish everyone similar success in their weight loss journeys.

Weight on Day of Surgery:
Surgery Status:
Post Surgery
First Dr. Visit:
01/01/1970
Hospital Stay:
Outpatient
Surgery Funding:
Insurance
Insurance Outcome:
1st Letter Approval
SkinnyKathy's Bariatric Surgeon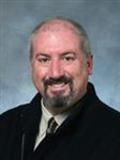 San Jose, California 95124