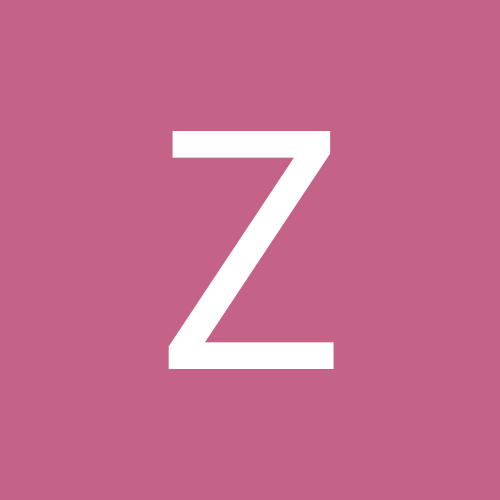 Content Count

51

Joined

Last visited
Everything posted by Zoomzoom
Hi - the cardio guy is grumpy but the stress test was not a big deal (I was super worried given my weight at the time). I went to Blossom last December and my experience was awesome. It was pre-COVID but from what I hear, they've adapted well. They will take excellent care of you. Sent from my SM-G975U using BariatricPal mobile app

I've had iron infusions several times back in the day when I had the worst periods. I had no adverse reactions but I was in the hospital each time anyway for severe anemia, etc. Slow fe works really well. Sent from my SM-G975U using BariatricPal mobile app

Hi! A very valid question. Statistically, the evidence shows that WLS is the most effective way to lose a significant amount of weight and to reach a more healthy BMI. Yes, you have to make lifestyle changes. It is not a quick fix. What its been for me is a very effective tool that is helping me to have a new relationship with food. I'll have to work at this for the rest of my life. This tool (I had the sleeve) helps me in a way that a the diets I've done in the past did not - i think partly bc for me, I feel like this is my last, best chance to be healthy. You will likely still be hungry or crave things - some people don't, but I for sure do. But this tool helps me with that. My only regret is that I didn't do this sooner. I've lost 140 lbs since December and am healthier than I've been in years. Good luck on your decision! Sent from my SM-G975U using BariatricPal mobile app

My insurance here in CA only covered half after the deductible. With all of the hoops and costs, I figured out that it would cost me more out of pocket than if I did self pay. So I went with a self pay option at Blossom Bariatrics in Las Vegas. Sent from my SM-G975U using BariatricPal mobile app

I had it done December 23, 2019. I was originally supposed to have it in November but my blood pressure was way out of control when I got there and so it got canceled and re-set. They do schedule quickly, although they may not be setting as many right now due to COVID. Your coordinator will go over everything with you. I had a great experience and am down 134 lbs so far!

For me, yes. But it will depend on your insurance. I have United Healthcare PPO, which has horrible coverage for weightloss surgery which is why I went self pay. Blossom used my out of network coverage for some of the procedures(EGD; cardiac work up and hernia repair). I paid $6500 (there was a discount when I went) and that was it. It included the hotel and transportation to and from Airport and all appointments. Sent from my SM-G975U using BariatricPal mobile app

I had a BMI over 50 and had the sleeve. 8 mos out, down 130 lbs since pre-op diet. I had reflux before but I had a hiatal hernia that was repaired at the same time as I had the sleeve. No more reflux so far. Sent from my SM-G975U using BariatricPal mobile app

They house at more than one hotel (or they did before). I actually went twice - first time, I was in a marriot I think and it had a restaurant. Second time, in December, I was at Hampton. You're right, no restaurant there but there is at the other location.

What hotel do they have you at? There was a restaurant in the one where I stayed called Annie's Diner or something like that and that had great options. Blossom gave me a list of all the places that were near the hotels they use that have good options. Sent from my SM-G975U using BariatricPal mobile app

I'm a little more than 7 months out and have lost 130 lbs including the 23 I lost pre-op. I had a little nausea after surgery but was pretty much fine after 24 hours. The gas pain was uncomfortable but for me, not terrible. It got better over time. Not gonna lie, I was ridiculously hungry at first and was surprised by that. I thought they'd done my sleeve incorrectly! But it got better after I got past the liquid phase. Now, I'm healthier than I've been in years. I can walk, move, just do everything more easily. I have no regrets at all! Sent from my SM-G975U using BariatricPal mobile app

I did it in December for my surgery on the 23rd. I pretty much stuck with salads with chicken. Weighed out the chicken and used low cal Bolthouse dressings. Sometimes did veggies like broccoli. Boring, but did the trick. Sent from my SM-G975U using BariatricPal mobile app

The hotels are very near both a Walmart and Target. Easy, quick Uber trip if you need anything. I agree, way too hot for walking! The companion care is great! I had to hire one too bc I went at Christmas time and no one could come. My gal was so sweet and made sure I walked. Plus, I liked that she worked for Blossom and was experienced in taking care of post op bariatric patients. Good luck!

They take SUCH good care of you while you are there. Sounds like you have the flight thing worked out! Good luck to you too!

I only had an hour flight home. But they will give you compression stockings to wear and will tell you to get up and walk some during the flight. I asked them bc I was nervous about 1 hour- they said I didn't have to walk on that a short of a flight, but that they tell their patients with longer flights to walk. I would recommend that you try to get a bulkhead seat or emergency row - extra leg room which I found helpful. Good luck, I loved my experience there! Sent from my SM-G975U using BariatricPal mobile app

Not my first surgery but by far the easiest recovery! The gas pain sucked, but I knew that going in and walked and walked. I really had very little pain at the incision sites. I think I took one Norco and then just used extra strength Tylenol. Good luck! Sent from my SM-G975U using BariatricPal mobile app

They don't use weightloss coverage. Mine doesn't cover it unless you jump through all the hoops, etc. They used out of network benefits in general - I know they got some reimbursement for the endoscopy, cardiac testing, and I think some of the anesthesia. I used my HSA and my own cash to pay the $6500. Wouldn't hurt to call them and see - they will check your insurance at the beginning.

I have a PPO with out of network benefits. They submitted the claims through that. So they'll just check your insurance first to see if you have benefits that they can use, and then you can get the fast track.

I should also add - they wanted a clearance from my doctor too. Once they had that, its was all good. Try not to worry, the clearance should make it fine. Good luck! Be sure to join their Facebook group for fast track patients after the surgery - its really a supportive place. Sent from my SM-G975U using BariatricPal mobile app

Okay, deep breaths! I was indeed sent home from Blossom the first time I was scheduled for surgery because I had high blood pressure that wasn't controlled. I had told them about it during the phone consult but there was a miscommunication and well, when I got there it was scary high, mainly because I had worked myself up so much. So, they would not proceed. I went home, and worked with my primary care doctor to get it under control and had the surgery a month later. I was only out of pocket for additional travel costs which was not a big deal, i live in the Los Angeles area. My advice is to be super clear about any health concerns you have. If something turns up during your cardio check or endoscopy, well thats nothing you can control. They were pleased that I'd lost what I had on the pre op diet, but there was never a set amount that I was required to lose. Plus, their diet is not that bad compared to others I've heard about. In the end, I had my surgery and have lost over 100 lbs. It was worth it even with a delay! Sent from my SM-G975U using BariatricPal mobile app

I totally held a food funeral before I started the pre op diet - in fact, the nutritionist encouraged it! Sent from my SM-G975U using BariatricPal mobile app

Log your food! I'm about 5 months out and have found that when I'm bad about really taking charge and logging everything, loss slows down. Also, I've been pretty strict - no chips or junk food during this 6 month period. It does also depend on your BMI. But my surgeon said pretty much all patients should average a 10 pound loss per month. Maybe its time for a reset? Hang in there! Sent from my SM-G975U using BariatricPal mobile app

Yep, Blossom! I didn't mind the compression stockings, but it was December. You will have your pain meds, they provide with them at your first appointment. One thing I did was to be sure to take an anti nausea pill before the flight. They will give you those too. The vitamin b iv they give you they day after really helps. Good luck - my experience there was so good and I'm so happy I did it. You can always reach out if you have questions.

Hi - wonder if you are having it at the same place I did in Vegas. I had surgery on Monday, flew home on Wednesday. Mine was a short flight. But I felt fine, didn't even use the wheelchair option bc I wanted to walk as much as possible. You will want to be sure to wear the compression stockings you are given. Sent from my SM-G975U using BariatricPal mobile app

I can't speak for the Mexico option - I considered it but was concerned my insurance covering post op complications if any came up. I went with Blossom. I too read the negative reviews, but felt they mostly had to do with the financial part of it. I was more comfortable staying in the US, and so went with them. I had a great experience - they handle everything once you are there, and aside from a couple of hiccups involving ground transportation, all went great. Let me know if you have any questions about my experience. Sent from my SM-G975U using BariatricPal mobile app

Hi there - give them a call and speak to a coordinator. They will check your insurance to see what benefits they can use and if you qualify for the fast track program, your cost will be put in writing. Mine cost $6499- they were running some sort of $500 discount. I've not been asked for a dime more. The cost also includes your hotel room and ground transportation. Good luck!