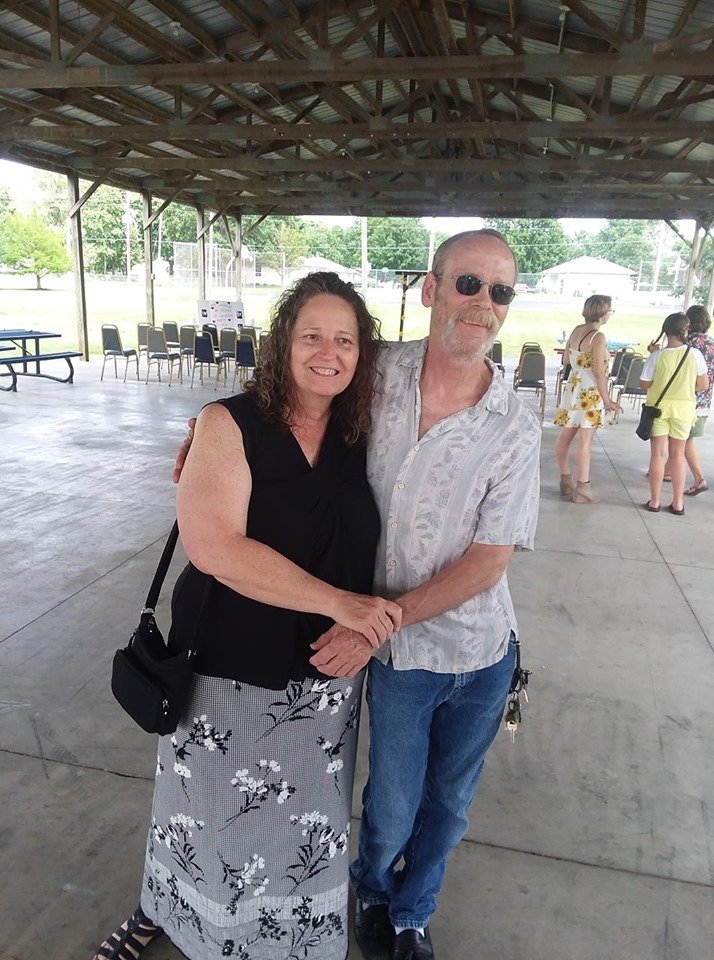 Lynda486
Gastric Bypass Patients
Content Count

861

Joined

Last visited
Everything posted by Lynda486
Would this be the case if they also took out your gall bladder?

Ms.sss this looks delicious! I have tried to find figs is now the right tie of year for them?

I guess I am a veteran now, had my surgery in Sept 2019

I live in the boonies and our local Wal Mart doesn't carry everything and not even sugar free hot chocolate. Hope someone has a recipe as I am surely craving it! Thanks!

I haven't been here for a bit, since my son committed suicide on Oct. 9th. I wonder if there is anyone here that can relate to a loss like this? Thanks, Lynda

I don't want to make you cry but it is true It was a bit traumatic, but I have grown to really like it. Thanks!

I also cut my hair off on my sons birthday, just needed a change to get me through it. I took 7 inches off. It looks much better now that I learned to style it.

I love thrift store shopping!

I am constantly cold, I dress in layers now. It is so much easier to do everything! My husband says I am too boney, my hip bones stick out and my spine. I am shocked when I look in the mirror and sometimes find myself staring at myself saying who is that? My wrinkle (y) skin drives me crazy! I feel pretty darn good!

Thank-you so much for thinking of me!

My Iron is at 35, normal is 50 - 170. My Transferrin is at 8, normal is 20 -55 My kidney levels are high excpet my egfr which is low. What are your thoughts? Haven't talked to the DR. yet. Thanks!

Well just look at you! Well done! I just started wearing a small size too. IT took me awhile to convince myself that I was a small! Looking great!

If I eat healthier I lose weight, if I try and eat more calories I end up with digestive problems. I need to find a diet that will help me stay at the weight I am.

I have stopped talking about it because people's eyes seem to glaze over when I say anything. I have been told I am to thin, my skin is too wrinkled and that my clothes hang off me. My boss even said "are you trying to lose weight?" Anyway, I guess it depends on the person. If it is someone who has been cheering you on, then yes talk about it. As for your mother, I would not bring it up unless she asks. Be the way, you are doing fantastic! Keep up the great work!

Thank-you and my prayers for you as well. My guilt has been unbelievable and I have been put on two medications. I am getting to the point where I can sometimes talk about him without crying.

I get told by friends and co workers that I shouldn't lose any more weight. I started a new job in July and went out and bought new size medium clothes and now I am in a small.

I also use it everyday, and have had no issues with the munchies.

Thanks, that sounds really good. I will have to pick some up!

Thank-you all for your uplifting and supportive comments. I am 55 so myself I don't care what the world thinks. It was hurtful to hear it, because I know there is nothing I can do about it, but they keep cheering me on. I have starting to lose weight again, but at a much slower rate. So maybe that will help future issues. Again thanks to all of you, you are my biggest supporters!

I have been feeling pretty good about how I have done with my weight loss. That is until this past week when my husband and my son separately told me that I need to do something about my loose skin. That it looks bad and I need to tighten it up. I have loose skin on my upper arms, thighs and a bit on my upper calves. Are there any exercises that you all have done that are effective in tightening these areas up? I have started with some light dumb bells for my arms, but am clueless as far as my legs go. Any help will be greatly appreciated! Thanks!

Lynda486 replied to GreenTealael's topic in The Lounge

Oh no! Is it sprained or broken? Heal quickly!

Does anyone else get a stomach ache from Crystal Light? It only happens at the beginning of the glass, but I can drink the rest pain free. Weird!