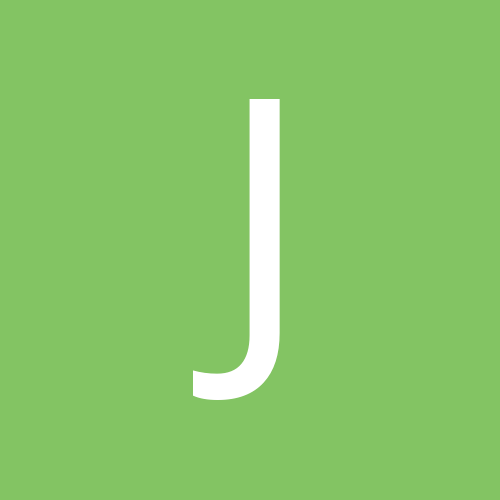 Content Count

126

Joined

Last visited
Everything posted by johnedwin
i have lost 110 pounds in 8 months i was 347 surgery day i am happy...

on occasion i do have a treat but can't eat much due to restriction of my stomach..

i drink diet soda every day no issues. and still losing weight...also i take nexium every day... just in case,,for any heartburn issues...my bariatric doc said i can drink diet soda i have to live my life he said.. just don't overdue it.. he also said on occasion i can take nsaid for pain..i had the sleeve 8 months ago...

trust me your hunger will return ...

i was watching the latest episode of my 600 pound life and a woman whop had a sleeve 8 years ago.. and regained weight had a sleeve revision to a sleeve again.. that something you don't usually see...

insane weight loss for 4 months i was 347 surgery day and i lost about 100 pounds in a little over 5 months.. i don't see how you can live on that by that time your hunger must have come back

i had to stop taking shakes less than 2 months due to side effects lol..

i tried some rice with small portions of beef first time after surgery some 6 and a half months later lets just say 6 or 7 spoons and i was full ... i use to remember before surgery eating a whole plate of rice and meat and never feeling full lol...

same with me only 6 months out while i can't eat huge meals like before surgery i am snacking more often then before and because of that my weight loss has slowed down to a trickle...

in a few days it has been 6 months out for me..

well even 6 months out i only ate meat a few time since on thanksgiving could be lack of meat made you give it up your preference..

my doc said i can occasionally take nsaid with the sleeve..i only take it when i am in pain due to back issues i have..

that is why i chose the sleeve evwn though i was diabetic and had gerd.. for that reason i depend on nsaid for all my aches and pains related to the obesity i carried for more than 25 years

if you do research you can tolerate nsaid if you have the sleeve.. the bypass you cannot take any nsaid..

i have had back for years before my surgery even after losing 100 pounds.. my back pain is as worse as it ever has been..

my bariatric doc and surgeon said i could take nsaid occasionally i use naproxen which is better then ibupofen

gerd can be controlled with meds.. i am living example.. i rather have that then the risk of ulcers stomach perforations nutritional deficiency and other issues related to the bypass

your more likely to get hiatal hernia from bypass surgery stomach ulcers or perforation etc etc etc. from the bypass..

i have taken 3 nsaid the last few weeks due to some nagging back pain issues no problem btw way my bariatric doctor and surgeon said you can occasionally take them thank goodness i choose the sleeve over the bypass

i been on nexium for a few years now and that has kept my gerd under control pre and after surgery

the stomach wll keep rumbling lol it still does for me almost 5 months out ...

i had extreme stomach area pain for 10 days post op my stomach area was all red i had to take narcotics 4 pills a day after that over time the pain subsided as the bruises were healing..

so far in a week short of 5 months i have lost a total of 94 pounds not shabby

i lost 18 pounds first 16 days i was 347;4 surgery day..then next time i was weighed i lost 35 pounds in 41 days.. then i lost another 24 pounds in 48 days.. then i get weighed tomorrow been another 39 days since i was weighed last ..

could be venous insuffieincy in legs or peripheral neuropathy if it is not restless legs..