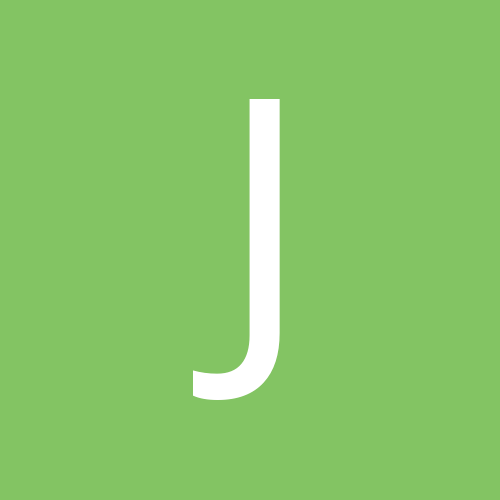 Content Count

134

Joined

Last visited
Everything posted by johnedwin
i drink diet soda very often a year out.. no issues...

i had my covid test 2 days ago before my colonoscopy today. i did not have to go anywhere they came to my place.. all i had to do is put the swab up my nose 10-15 seconds that is it i was done

i have lost 110 pounds in 8 months i was 347 surgery day i am happy...

insane weight loss for 4 months i was 347 surgery day and i lost about 100 pounds in a little over 5 months.. i don't see how you can live on that by that time your hunger must have come back

i had to stop taking shakes less than 2 months due to side effects lol..

same with me only 6 months out while i can't eat huge meals like before surgery i am snacking more often then before and because of that my weight loss has slowed down to a trickle...

i have had back for years before my surgery even after losing 100 pounds.. my back pain is as worse as it ever has been..

i been on nexium for a few years now and that has kept my gerd under control pre and after surgery

i had extreme stomach area pain for 10 days post op my stomach area was all red i had to take narcotics 4 pills a day after that over time the pain subsided as the bruises were healing..

i lost 18 pounds first 16 days i was 347;4 surgery day..then next time i was weighed i lost 35 pounds in 41 days.. then i lost another 24 pounds in 48 days.. then i get weighed tomorrow been another 39 days since i was weighed last ..

i have seen protein bars in my local supermarket 10 gm of protein and only 90 calories i think i will try them..

i had the sleeve 4 months ago and had terrible gerd for 10 years before the surgery.. i take daily nexium keeps my gerd in check

you can always take nexium to combat your gerd for the sleeve..

when did you experience your first dumping episode following your surgery..i had mine today drinking sweetened gatorade i ran out of the zero kind....

most people prefer the sleeve by far over the bypass that says it all..

congrats on your new journey in life about to begin

does that annoying gurgling sound ever go away lol..

i always count my calories...

well your 158 according to your chart you should be happy at your weight even if you don't lose anymore you use to be 230 before...

well i turned 50 3 days before my surgery and i am a young 50.. and i have lost 54 pounds in less than 2 months.. day of surgery weight i was 347 now down to 294...

no more protein shakes for me i don;t want to spend a hour in bathroom from the effects...

i had the worst type of heartburn/ gerd for years took nexium for years everyday for it. would always wake up clearing my throat coughing due to reflex that came up when i was sleeping..but after the sleeve and significant weight loss plus the addition of a adjustable bed so my head is way above my stomach has helped that i stopped taking my nexium..

this is my 7th week and i can't really eat any more than i did a month ago...which is not much...

welcome to my world the first 10 days after surgery i was in horrific pain i had to take my pain meds every 4 hours...i could not sleep or lie down i had to sleep sitting in a chair.. good thing about the pain meds they made you very sleepy so i got some sleep in...

they discharged me as long as you keep fluids down and are able to walk you only need to spend one night in hospital and get released the next day after gastric sleeve...