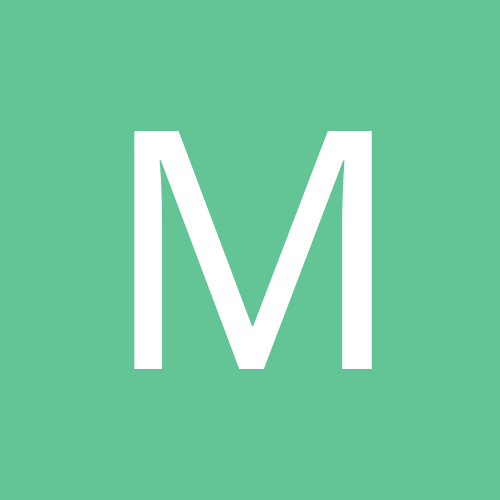 MassMan
Gastric Sleeve Patients
Content Count

23

Joined

Last visited
Everything posted by MassMan
Hello all, Hope everyone that has had the surgery is having a speedy recovery. For those yet to have the surgery, good luck and maybe my post op report below can help shed some light on my process.... everyone is different but this is how it has been so far. Surgery day: Was told the day before that my surgery was at 3:15 in the afternoon... GRRRRR. I wanted the 7am slot that got assigned to someone else. The reason for this is I was told anyone with insulin diabetes will always go first. Makes sense because they can't have their shot before surgery. I received a call from the surgical team asking could I come to the hospital earlier than I was asked to, like 4 hour ahead of my scheduled time. Seems one of the patients before me canceled last minute. Anyway I got to the hospital checked in and within an hour was in the operating room. I woke up about 3 hours later and was told everything went well and carted off to my room. They gave me ice chips to take away that dehydrated mouth feeling and about here is where the fun started. Since being medicated, the incisions and tummy not bad at all. But the GAS pains in the upper chest area was very painful. After the nurses got me situations and a 1/2 cup of ices chips melted in my mouth, it was time to walk. The chest pain was not good at all, but walking helps. I walked around the floor twice with assistance, After the last walk I tried to get rest of which the primary care assistant woke me up every other hour. And it seems the nurse woke me up to give my pain meds as needed. As I mentioned the gas pain was far worst than the incisions. Post Op Day 1: Started out with some chicken broth (damn that was good) nice an warm and wet. Got up brushed my teeth, washed my face then walked 6 laps around the floor. WALKING IS THE KEY TO GETTING RID OF THE GAS. About an hour after the broth I had a uninjury protein shake taking it slowly. I think it was like a 12 oz shake and drank it in about 45 Min. After that another 6 laps around the floor. Walking is a good thing and the gas pain started to subside. Lunch was more broth and another protein shake then another 6 laps around the floor. After surgery most will have elevated white blood cell count, which is normal, but could also mean infection. I was told that they would perform another blood test @ 3pm and if they was decreasing I could go home, but I certainly had the option to stay the second night. Got the results of the second blood test around 4pm and the call was mine to stay or leave. I wanted to go home. The gas pains went from a about a 8 on the pain scale to 1 by the end of the first day. Got home and took some medication and off to bed for a good nights rest. Post Op Day 2: Got up in the middle of the night and took pain meds. Now the gas pain is pretty much gone and the incision area a little sore, but not bad at all. jumped in the shower and now feel great. The incision areas are not bad as long as you take it easy. Reduced the amount of pain meds and just had a protein shake and got my water to sip on. Getting ready to take my dogs for a walk (about a mile). All in all I"m doing pretty well and just focusing on small sips of water and spacing the shake out over 1/2 hour or so. No rush I guess is the key. If I could recommend just a few things to make the early recovery go well it would be to WALK, WALK, WALK, WALK AND SIPPING WATER. All the best to everyone as we embark on a newer better way of healthy lifestyle, MassMan

Post Op Day 35: Well folks... this thing called life has kept me from posting days 8 - 34, but I can tell you I'm down 40 pounds and working. My biggest struggles or should I say my biggest change is that I have to pace myself and not over do it. That and getting enough water in. Once I'm at work I tend to get busy and forget to drink my alloted amount each day, but I'm still managing to get in 40-50oz a day. Getting enough water in is key as it will help with constipation. Our golf league started earlier this week and I felt as though I was a bit tuckered out after about 6 holes. I have zero pain at this point and life is good. Some big adjustments to lifestyle, but my main goal was a healthy lifestyle, no diabetes, better mobility and hoping to extend my life by 10 years Hope everyone else is pain free and enjoying life ! ! ! MassMan

Celebrate has a new capsule multivitamin that is a one a day dose. I really like it as the Celebrate chewables were starting to get old.

I have the same scale and only have good things to say about it. I weigh every morning and makes it easy to track and integrates with other apps like loseit to track intake as well.

So you took colace along with Miralax? I'm only using miralax and about to die over here. Miserable. 😞 Sorry to hear it @Neely Don't let it go too long... I was in some pain my friend. I'm really not into suppositories and enema's but I was willing to try anything before heading to the hospital. You can bet your bottom dollar I'll be keeping up with a poo routine now... Looks like your about a month post at this point. Hope all is well otherwise.

Well my fellow March sleevers…. I was introduced to this thing called CONSTIPATION yesterday and it was a freaking nightmare. Thought I was going to end up in the ER as the pain was pretty bad, but after several concoctions of collace, miralax, suppositories and enema things passed. I think I'll certainly keep a better eye on this one as not to go through that again. Anyone else having constipation issues?

Post Op Day 7 Start :  Well the day is starting off with the diarrhea and not surprise to the amount of things I took the day before. I had called he Dr. office yesterday and they told me to make sure to increase my water consumption as 48oz was not enough. I plan to up the water intake and will probably continue with collace or some other stool softener till I get this figured out. Right now sipping my protein shake and looking or a smooth (no pun intended) day. All the best to everyone.

Post Op Day 5 Finish: Made it to the gym for the 15 min elliptical and then by the grocery store to pick up some rib eye steaks, salad fixings, asparagus and by the liquer store for some Greg Norman Merlot. When the wife got home I had already seasoned the steaks and candied the pecans for prep. The salad consisted of mixed greens, cucumbers, tomatoes, dried cranberries, candied pecans, mandarin orange slices, strawberries and feta cheese with raspberry vinaigrette dressing. Dang that salad looks good... And I had 8 oz of tomato soup.... my first real meal and I loved it. We cleaned up and then went out to pick up a few spring time chore items. Good day all in all. Post Op Day 6 : Well my friends the fun was over. Woke up and had my protein drink and then made my water bottles and logged in to get some work done. A few hours later had an urge to go to the bathroom.... this is where the fun starts. I could NOT go.... tried.... tried again.... and …….. Can you say CONSTIPATION This started with taking some collace a few days earlier and I had taken it since Monday. I added in some miralax three separate times during the course of the day, then asked my wife to grab me some suppositories. This was pretty painful not being able to go.... over the course of 9 hours, 3 doses of miralax, 2 suppositories, and 1 mini enema things finally broke loose. That was the worst I have ever been backed up and I will certainly need to figure this one out as I do not want to go through that again. And to top it off... I gained 2.5 pounds...WTH.... Sorry for the graphical depiction above, but Day 6 was NOT fun.

Hope all is well Colorado Cowgirl ! ! !

This should be day 2 for you and hope your walking and sipping. Also hope your gas pain isn't too bad. 

Anyway... speedy recovery and best of luck on your journey ! ! !

Post Op Day 4 Finish:  Was able to hit the gym for a very slow 4mph elliptical workout for 15 min. Then drove through a carwash and stopped and did some shopping. The pain has pretty much subsided and is only and issue if I reach to stretch or sneeze. Believe me... sneezing will get your attention. Able to get in water and protein, but now wanting to chew something. Last night while watching TV, started to get bummed a bit since all I saw was these freaking juicy burgers, nice looking burritos, juicy steaks... candy, ice cream... damn they were certainly targeting my fat arse… I feel like a product of my environment of which instant gratification with food has certainly changed since I was a kid. We were lucky to go to a McDonalds twice a year as to now, just whip in for a big mac snack. I did start to feel like hummmm… is this the rest of my life now... protein and water. So I'm a reasonable man and try to put things in perspective. I guess for me it boils down to Quantity vs Quality. I know for a fact that I should not be attacking a 1/4 pounder, fish sandwich, large fries and a large Dr. Pepper. I know this has gotten me to the point that made me start researching VSG 2 years ago. And to be totally honest with myself I know that a filet mignon with steamed veggies would taste better and be better for me. Might take a little longer to prep or wait in a restaurant for it, but would be much better all the way around. So much for rambling on, but just some of the thoughts running around my head as my new journey with food and a healthier lifestyle is starting. Post Op Day 5 Start:  Rise and shine.... did a few chores, Headed to the gym for another 15 min bout with the elliptical machine and then stop at the grocery store to buy a nice rib eye steak, asparagus and salad fixings. Not for me of course but for my wife. I felt a bit guilty the last few nights as my wife did not want to cook or eat in front of me. She shouldn't have to change because I want change. If she wants to that's one thing, but she certainly shouldn't feel guilty to eat or prep food around me. I just want to make sure this doesn't separate us from daily conversation at the dinner table. Humm….. I just re-read the last 4-5 paragraphs and seems my mind is certainly off the pain of the surgery and now feelings are surfacing. Believe me... not a cream puff here , but definitely want to be aware of those around me and my own choices moving forward. Have a great day all ! ! !

Hi Dana, I was able to walk in the gym... first time in a few years and got on the elliptical and did 15 min @ 4mph. Nice and slow and that was it. I don't think I'm ready for resistance at this point but I more or less just wanted to get out and do some low end cardio. yeah... I won't be smelling the roses anytime soon... that sneeze hurt... Hope all is well with you

Best of luck Colorado Cowgirl ! ! ! You got this.... If I can do it anyone can. As read on pretty much most of the posts on this forum the number one pain is gas pain. Walk, walk, walk and do more walking. About 4 hours after my surgery you can bet your arse that I did not want to get up and walk.... but it certainly started to alleviate some of the gas pains and in 1-2 days was pretty much gone. That and small sipping as much as you can.... Take your time... go slow and can't wait to hear how you're doing.

Post Op Day 3 Finish: Day 3 finish was a little interesting.... that beef broth I was looking forward to... YUCK AND DOUBLE YUCK. Drove my wife up to the pizza shop to grab her a chicken Caesar salad.... Got back home and I started on my broth.... boy did that suck. and that Caesar salad looked better than any Caesar salad I've ever saw or smelled. Had just a couple sips and then left the table. Then there was this sneeze that had I been standing would have knocked me to the ground. This increased the pain back up to around a 3 and took some Tylenol and kept it horizonal the rest of the night. That was pretty much it for the rest of the night along with finishing off another 16 oz. of water for a grand total of 48oz. Post Op Day 4 Start: Its early and feeling pretty darn good. Slipped on some gym shorts and after I finish my protein drink will head off to the gym where I've been a member since 2009. But I don't think I made it through the doors last year... . I plan on starting very slow on the elliptical for 15-20 and see where that takes me. Mostly just getting out of the house to start a new routine to include some exercise. Feeling good... optimistic and mostly just miss chewing something right now. This weekend I get to start smooth foods.... yee freakin haa… Looking forward to a couple of scrambles eggs diluted with milk/cream. Guess I'll skip the wheat toast and marmalade..

Hi Iliana, Sorry to hear you're going through a bit of difficulty. Everyone is different and hoping you turn the corner soon. I've been lucky that most of my pain is subsided. I've been walking as much as I can and that did relieve a lot of the gas pains for me. Now its just taking it easy and not overdoing it as I"m sure it'll take a month or so to fully recover or that's how I'm seeing it. Hang in there... keep walking and get some better tasting protein shakes.... believe it or not I've been dranking the Premier Protein and buying them at Sams Club. Just found a popsicle freezer thingy and put some in the freezer. The chocolate flavor reminds me of fudgesicles when I was a kid. Hang in... keep up the good work and this too shall pass.

You're welcome J Tissle. I think these forums help all of us to share and also read up on what others have experienced. I have read some negative reports and we can learn from those to... but there will always be those types of posts. We all react differently and I feel for those that have endured pain. Myself... I researched... found people and sat and talked with them... visited several forums and after all that.... tried to figure out how to best get myself over the hump so to speak. Well... I'm barely over the hump, and so far so good. Looks like you and I are about the same size and goals. Best of luck to ya and stay in touch.

In the pre op room they anesthesiologist will come to see you, at that point tell them you are anxious and they will give you something to take the edge away. They actually let me hold the breathing cup in the OR to get things started. Don't rush the pain... it will come but to make sure the pain goes away sooner..... walk... walk... walk... and sip sip sip. Before ya know it you'll be on the sleeved side

Post Op Day 2 Finish: Forgot to mention that Day 2 began with a nice warm shower. Then took off he bandages (they are like new skin Band-Aids to hold the gauze on). To finish up Day 2 things went as expected. The Gas pains were very low and was able to get in 3 protein shakes total and about 40 oz of water. Total for the day, took my dogs for a walk twice, slow and easy. Took a pill cutter and cut up Tylenol 650mg regular and took those just before bed and actually sleep pretty well. Post Op Day 3 Start: Got up did my normal bathroom routine and downstairs to get a protein drink in. They are actually pretty good. The premier protein I buy at Sam's seems to do the trick. I have both Chocolate and Vanilla and ordered a variety pack from Amazon with Bananas and cream, Caramel. Key to those for me is VERY cold. Called two of my kids and we went out for some retail therapy at Cabela's. It feels good to get out and the gas pain is pretty much gone. The incision pain I will say is very minimal like a 1 on the scale. Just taking is slow and steady seems to be working. I have yet to have a #2, but will start with miralax tomorrow if that doesn't come naturally. I am passing lots of wind which is probably why the gas pains are pretty much gone. My doctor just called and asked me if the gas was gone and was I having any fever, chills or pain above 3 scale. I must say that this whole experience so far has went well for me. Looking forward to some nice warm beef broth tonight... party time...

I'm sure it will. sometimes I believe that we are our own worst enemies doubting ourselves or anything to do with us. You're mention being very nervous, I can totally relate to as those thoughts of insecurity start to surface... what if something goes wrong, this is not reversible, blah... blah and more blah thoughts ran through my head. But what should have been running through my mind is that I am happy that I have this opportunity to get this surgery. Along with weight loss to a normal size where I can enjoy life, Be more active. Have better health and a longer life due to this change. I know its hard to not think of the negative thoughts, but try to focus on what got you to this point and why you want the surgery. Keep me posted with your progress and all the best.

I was really getting mixed emotions about the surgery as it got closer, but then I have to do my old plus/minus chart. Health being the most motivating as diabetes runs in my family. The other minus was they hard core diets I've been on in the past and how I can loose weight, but just can't seem to keep it off. It is a really fast surgery when ya think about it and right now I'm still in a small amount of pain, I"m glad its over and now I can move on with the next chapter of my life. If youre surgery is at 2:30, try and force yourself to get up and walk by 8 and start with the ice chips... slow and easy does it. Please keep my posted with your progress. All the best

Hows it going @Erica_B ? Hope all is well and pain free and making strides. Yours was one day ahead of me... Just wondering if you're doing cartwheels yet. So far so good for me and hope you're doing fine

yes.... 4 more days and counting for me. I think I'll miss coffee the most and that headache will be starting probably on Monday and I've set my clock to have that final caffeine injection tomorrow morning. My doctor did say I could start back on coffee after 6-8 weeks... decaf only. But that's ok. The pre-op plan they have me on is basically low calorie and zero carbs. Then the last couple of days clear liquids only. Its not been too bad before since I've tried every diet known to mankind and some of those were a lot worst than what I'm doing now. Just came back from shopping for a few outfits, some VERY loose fitting sweats, tops and shorts to make sure I'm at least fighting the tight clothes. Can't wait to someday wear normal pants and not the stretch waist.. Hope this is a breeze for ya and will be watching to see you're post op posts. Until then its practice sipping, walking and prepping as much as I can.

Scheduled 28th and lots of mixed emotions now... mostly can't wait to start this journey. That and buying up Protein products like an international protein smuggler and last but not least... got a brand new Water bottle.... Week into scaling down intake and my pre-op is low calorie and zero carbs.... then 3 days before surgery liquid only. The tough part is NO coffee... Best of luck to all and speedy recovery for those that are post op

All the best Erica.... and hope you have a speedy recovery. Mine is scheduled the day after yours and lots of mixed emotions now... mostly can't wait to start this journey. That and buying up protein products like an international protein smuggler and last but not least... got a brand new water bottle.... How has your pre-op process been going?

Sleeve scheduled 3/28/19 …. feeling anxious, nervous and want to get on with it. Reading some of the post surgery reports.. now has me wondering how I will do. Some sound like its what they expected... some had a tough time and just wondering how I will do. I was asked to scale down the diet with basically some pre-op meals consisting of low calorie and zero carb intake and 2 days before surgery clear liquids which I'm sure will be the hardest. I've been stocking up on different protein drinks, soups/bouillon and bought a new water bottle... yee haw for he new water bottle... just hope I can get enough in as it seems some are having tough time getting in enough fluids. enough rambling out of me.... Best of luck to all and hoping for a speedy recovery for those still battling the after effects.